NBA Free Agency Rumors: Wes Matthews Staying With Mavs After DeAndre Jordan Debacle? Stoudemire, Seraphin on Dallas' Radar?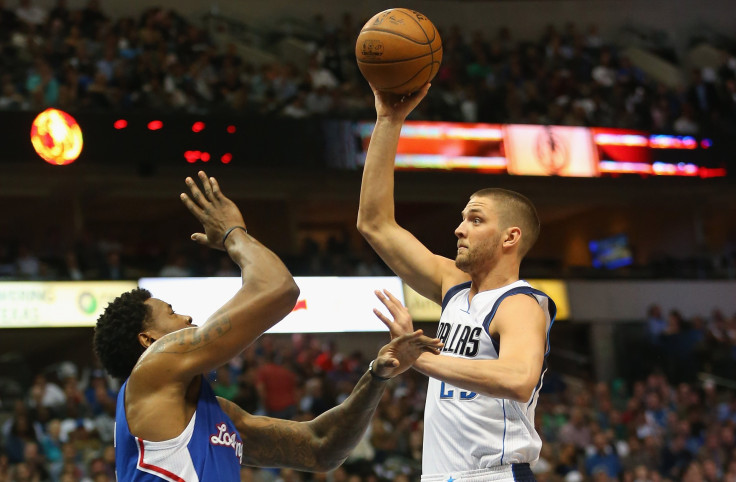 Losing DeAndre Jordan to the Los Angeles Clippers was a big blow to the Dallas Mavericks, who assumed the center was as good as signed just a few days ago. Now that the team won't be spending $20 million a year on a new face of the franchise, they'll have to reevaluate their plan going forward.
With money to spend this offseason, Dallas made a strong play for the top free agents on the market. After missing out on LaMarcus Aldridge, the Mavericks seemingly signed both Jordan and Wesley Matthews to four-year contracts, climbing the ranks of the Western Conference. But Dallas' chance to contend for a title took a significant blow with Jordan staying in L.A.
Mavericks owner Mark Cuban said that Matthews was a "target for us all summer," so Dallas might have signed him to a lucrative deal even if they didn't think Jordan was headed to Dallas. But had Jordan decided to remain with the Clippers a week ago, Dallas might have decided to go in a different direction.
"We literally had the discussion that if we couldn't get a serious free agent, whether it was DeAndre or one of the others guys that are still out there or any of the earlier ones that went, that it was time to take a step back," Cuban told 1310 The Ticket in Dallas last week. "The reason why we thought this year versus other years was simple math. Over the last few years, there was a race to the bottom with six or seven teams trying to have the worst record, but most of those teams have improved themselves significantly through the draft or free agency or both, or just getting better and playing better together like Orlando."
Following a hectic Wednesday night in which reports indicated that Cuban could not get in touch with Jordan, the Mavs owner admitted that he has not heard from the center since Tuesday night. He even said that he would not hold Matthews to his verbal agreement because of Jordan's change of heart, but the shooting guard will be in Dallas next year.
Jordan's decision frees up a lot of salary cap space for the Mavericks, but the team's options are limited. While Thursday became the first day in which players could officially sign new contracts, free agency is nearly 10 days old and the best players on the market have chosen their destinations for the 2015-2016 season.
Enes Kanter is the best center available, but he's not likely to sign with Dallas. The big man probably would command a salary north of $15 million, and the Oklahoma City Thunder are expected to re-sign the restricted free agent.
Amare Stoudemire and Kevin Seraphin appear to be Dallas' top targets, and both would be significant downgrades from Jordan. Seraphin has only started 31 games in his five-year career, and he averaged just 6.6 points and 3.6 rebounds per game last year. Stoudemire averaged 10.8 points and 3.7 rebounds per game in 23 contests for the Mavs, and he's seemingly injured every season.
As for the Clippers, they've gone from losing a core member of their team to being back in the conversation among the best teams in the West. Jordan, Chris Paul and Blake Griffin led Los Angeles to 56 wins last season, and there's little reason to believe they won't be a top seed in the conference, once again.
© Copyright IBTimes 2023. All rights reserved.