NBA Free Agency: TV Deal In 2016 Affecting LeBron James, Dwyane Wade, Others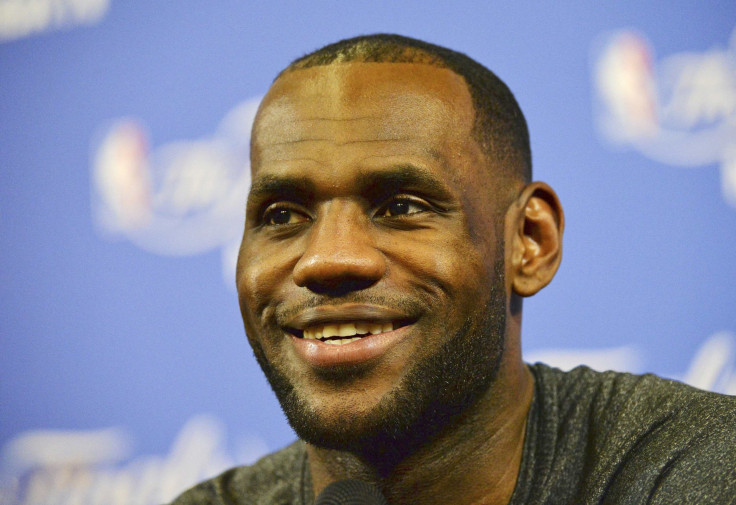 Bucking the standard of signing lucrative, long-term contracts, NBA players are now agreeing to shorter deals in the hopes of cashing in on the league's expected influx of television revenue in 2016.
It's a recent trend that started at the very top of the league. Four-time league MVP LeBron James agreed to a two-year, $42 million contract in his return with the Cleveland Cavaliers earlier this week, and reportedly intends to sign a new, long-term deal with the team in 2016. James could have signed a four-year deal in excess of $80 million, but clearly was looking further down the road.
The number of years and termination date of James's contract aren't coincidences. The NBA's national television-rights deal with Disney's ESPN/ABC and Turner Broadcasting's TNT also expires in 2016, but the league is in negotiations with the companies over a new deal. The Wall Street Journal reported Monday that the league is seeking to double its TV revenue, which could amount to roughly $15 billion for the NBA, assuming the length of the new deals remains eight years.
How much the NBA attains for its TV rights directly affects player salaries. Under the league's collective bargaining agreement with the union, the players receive 50 percent of all league revenue. A TV-rights deal in the neighborhood of $15 billion would in turn greatly increase the league's overall salary cap, the amount each team is allowed to spend on its players.
James's now-former Miami Heat teammate Dwyane Wade, as well as the recently signed Heat forward Luol Deng, have also agreed to two-year contracts. And the movement has trickled down to valuable role players like Los Angeles Clippers guard Jordan Farmar, and budding stars like recently signed Charlotte Hornets guard Lance Stephenson, who turned down an extra $17 million from the Indiana Pacers for a three-year, $27 million deal with the Hornets.
"Each situation is different, but with the new deal coming, in most cases a short-term deal sets them up better or the new cap limits," Ron Schultz, a former international basketball agent, told International Business Times in an email.
"It depends on the player and team situation for what is the best choice," Schultz said. "You really have to look at the goals and situation for both player and team to know if they are better getting locked in long term or positioning for more money, [a] better situation or contract security (not having to face multiple negotiations). The player's value to the organization will also factor into their flexibility and willingness to negotiate short-term or long-term."
Essentially, any player who signs a two-year deal this summer, or a one-year deal in 2015, is giving themselves a shot at hitting the open market at an opportune and cap-rich time.
"I think these are very shrewd decisions," Andy Billings, director of the University of Alabama's program in sports communication and a professor in the department of telecommunication and film, said.
"Under no circumstance would the cap drop, with the cap very likely to move substantially higher -- perhaps another $20 million beyond the current $63 million," Billings said. "There is always risk of injury or general physical decline, but there's little doubt that average salaries will be higher after this new TV deal."
Speaking to the media in Las Vegas Tuesday after an owners meeting, NBA Commissioner Adam Silver said, "I think it's appropriate in that our players are our partners.
"We have a system in place in which the players receive roughly 50 percent of the revenue," Silver said. "And we've been very transparent with you the media, obviously our owners know what's going on, but we've also included the Players Association directly in updates on those discussions."
Silver also noted the risk players assume when agreeing to a shorter contract. "So I think it's sensible but if I were representing a player, there's also risk," he said. "There's a reason that players want to do longer contracts.
"The money for the most part is almost all guaranteed in the NBA, so to the extent a player goes shorter, I assume they can buy insurance, and they also have their endorsements, and also other streams of income. But there's some amount of risk in deciding to do short-term deals. But I don't think it's any secret why a player might decide to do a shorter deal that corresponds with the ending of the television deal."
An increase does appear highly likely, considering the NBA received a 20 percent bump on its last deal. Starting in 2008, the league agreed to an extension with ESPN/ABC and TNT and saw its revenue jump from $767 million per season, to $930 million.
Other than avoiding injury, players also aren't taking that big a leap of faith. The NBA (as well as the NFL and Major League Baseball), has a huge advantage over other TV content providers.
"[The NBA] are the only major league with rights left to be contracted before 2020, and rights fees have already increased for leagues with declining ratings," Billing said. "The number of sports channels is increasing at a rate far exceeding the amount of live content that will garner solid ratings, meaning that limited inventory and a multitude of bidders inevitably will increase rights fees."
Billings added that while the league does have bankable stars, like James, its success can be attributed to a multitude of players who could benefit from the new deals.
"The NBA has also proven it may be a star-based league, but there are plenty of stars to go around," he said. "Much concern was rightly placed on the NBA in the post-[Michael]Jordan era, but even with the immensity of LeBron James' celebrity, there are far more recognizable stars today than in those years. The NBA is now bigger than one single player."
© Copyright IBTimes 2023. All rights reserved.