Next NFL Games In London Include Steelers-Vikings, 49ers-Jaguar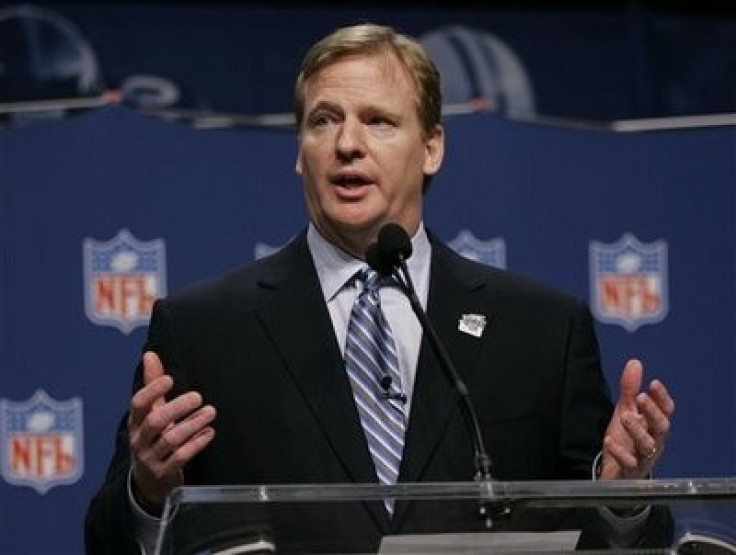 Fish and chips instead of a stadium frank, Carling over Budweiser, a bunch of Jerome Bettis and Fred Taylor jerseys instead of Maurice Jones-Drew and Rashard Mendenhall — yup, you guessed it, the NFL has announced it plans to feature two regular season games in London next season, according to SI.com.
On Sept. 29, 2013, the Vikings and Steelers will face off and then on Oct. 27, the Jaguars and 49ers will do battle. Both games will be played at Wembley Stadium—home to the English National Soccer team, a bunch of George Michael concerts, and American football whenever it's in town.
"This is a very significant and important step for our fans in the UK and our teams in general,'' Commissioner Roger Goodell said. "It comes back to believing in the fans in the UK and in London. We wanted to deliver two games to our fans in London.''
The NFL, like every major sports league, is laboring tirelessly to bring its game to international arenas. It's been holding regular season games abroad since 2005, and preseason games long before that, though American fans argue that international forays only deprive them of home games every year. Next year, those protests will be especially uproarious, as the 2013 season will mark the first year the NFL has scheduled two games in London-- not just the one match they've been holding since 2005.
Steelers President Art Rooney told SI that he was excited for the "Black and Gold" to be "able to play in front of Steelers fans in Europe. Likewise, Vikings President Mark Wilf stated that his team has "fans throughout the world."
But aren't these international fan bases infinitesimal slivers of the American fan bases? You can't expect the two to be equal, but giving this much attention to your international fan base (giving up a potential home game is a HUGE deal) is like investing in a low-income savings account with no money in it while you decline to touch your high-interest, billion-dollar account.
In this year's international tilt, the Patriots and Rams will do battle later this month on Oct. 28. As perverse as it sounds, there are thousands of Patriots fans who would have killed to watch that game in 35-degree Foxboro.
© Copyright IBTimes 2023. All rights reserved.