NFL New Extra Point Rule: Will It Affect Points, Impact Player Safety?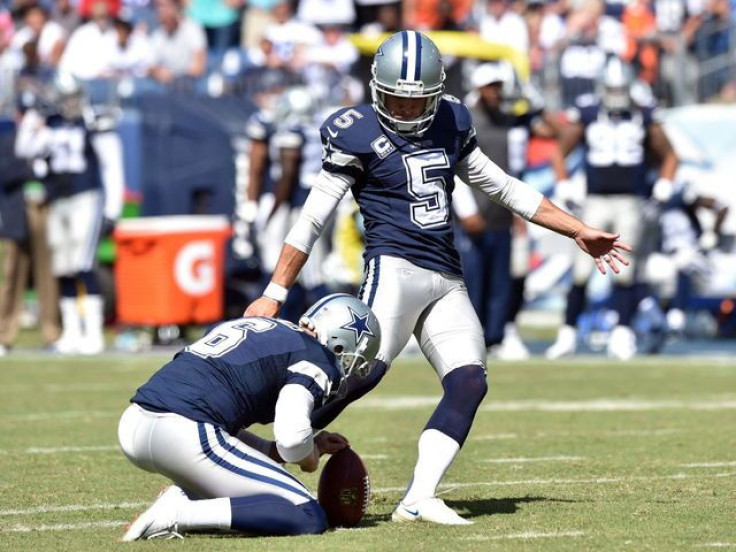 In an attempt to keep fans in their seats or glued to their televisions after a touchdown is scored, the NFL announced Tuesday the approval of the Competition Committee's proposal to revamp extra point and two-point conversions.
In a lopsided 30-2 vote by the league's owners, teams will now kick an extra point from the 15-yard line while a two-point conversion play will still start from the two-yard line. But an extra wrinkle gives defenses the opportunity to return a blocked kick or a turnover on a two-point conversion back for a touchdown for two points.
The change has been met by criticism from kickers around the league. Former New York Giants and Jets kicker Jay Feely expressed reservations about the new rule.
Feely even added that defenses will no longer take the play off, and that could lead to more injuries.
Buffalo Bills kicker Dan Carpenter, who went 34-for-38 on his field goal attempts and 31-for-32 on extra point kicks last season, also emphasized the amount of defensive pressure kicking lines will face next season and touched on injuries as well as the NFL's recent attempts to cut back on the propensity of concussions.
"Being on field-goal protection is probably the worst job in football. I know that and all my linemen know that," Carpenter said to SiriusXM NFL, via ESPN. "Well now they just went from a play that there weren't too many collisions to a play now where not only is the defense coming to take that one point off, but also to add a chance to add two more to their score.
"For a sport that was trying to cut back on collisions, I think that you're probably just going to add a few more on those situations."
Breaking down the numbers, kickers should still be highly accurate from the new distance. Adding 13 more yards to the play, on top of the length of the touchdown zone and the room given to kickers behind the line of scrimmage, an extra point kick will now be 32 total yards. Last season, place kickers missed only six out of 247 total field goals of 29 yards or less.
Pushing back to kicks in the 30 to 39-yard range, kickers were slightly less accurate, failing to connect on 29 out of 302 attempts. Or rather missing only 9.6 percent of the time. Though kickers will be on the shorter end of that distance, and removing the unpredictable weather factor, the number of misses could fall some where between the two ranges.
However, adding some parity to the kicking side of the game might be a good thing. Last season, a mere eight extra-point kicks were missed out of 1,230, and of the 23 kickers with at least 31 attempts, 16 were perfect in 2014 with no kicker missing more than two attempts.
© Copyright IBTimes 2023. All rights reserved.