NFL Trade Rumors: DeAndre Hopkins May Strike Deal With New England Patriots Soon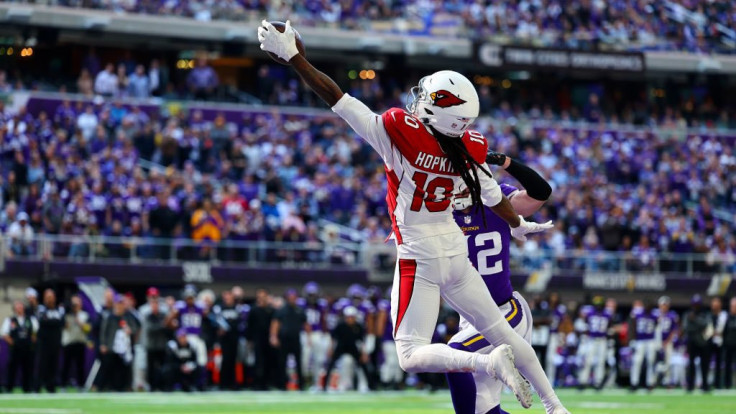 KEY POINTS
A deal between the Patriots and DeAndre Hopkins could be struck soon
The Titans are also waiting on Hopkins' decision on where to play next season
Hopkins is likely to wait until July before making a final decision
The New England Patriots and wide receiver DeAndre Hopkins continue to hold talks, but nothing is close to being sealed.
Both sides met on Thursday, June 15, and it appears that meeting may set the tone on what next steps may be taken according to an unnamed source in a report by ESPN.
Regardless, another report from The Athletic's Jeff Howe claimed that there is optimism that a deal may be struck between the two sides soon.
One factor seen here is the money on the table. Nothing has been officially reported although Mike Reiss of ESPN suggested that a $10 million salary with an incentive package in the range of $2 million or $3 million would be feasible.
Assuming this is the case, it would be hard to fathom the Patriots offering a huge sum to a player that owns multiple options.
Regardless, Hopkins doesn't seem to be in a rush to sign with the Patriots or any other team for that matter.
The 31-year-old wide receiver will likely wait until closer to training camp before making a decision.
The Patriots conclude their offseason program on Friday, June 16 and will take roughly a month-long hiatus before officially starting training camp.
According to other sources via ESPN, Hopkins was allegedly intrigued by the possibility of playing under Pats coach Bill Belichick.
Furthermore, there was that Instagram post put up by the five-time Pro Bowler showing him with outside linebacker Matthew Judon, while both were inside the Patriots' locker room with the caption that read: "La Familia."
Judon shared his thoughts on the possibility of having Hopkins on board in the same report.
"Wherever he lands, he lands. If it's here, it's here. And then we can talk about him," Judon stated.
One player on the Patriots' side who is a fan of Hopkins is Mac Jones.
"I think DeAndre is a great player. You watch his film from college all the way through the NFL, he's done a great job. So obviously we'd love to have him, but we do have a great group of guys," Jones stated.
It should be noted that aside from New England, the three-time First Team player also visited the Tennessee Titans earlier this week.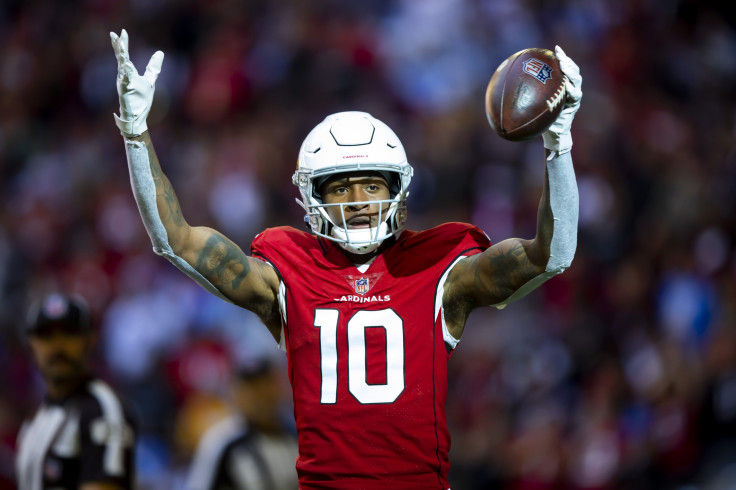 © Copyright IBTimes 2023. All rights reserved.