Baltimore Ravens Sign 2023 NFL First-Round Pick To Improve Offensive Plays Next Season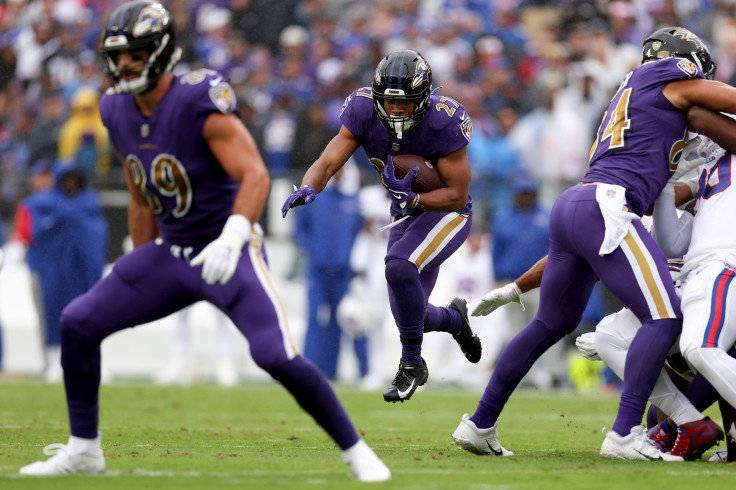 KEY POINTS
The Ravens have added another wide receiver after coming to terms with Zay Flowers
Flowers' signing means the Ravens have signed all their 2023 NFL Draft picks
Odell Beckham Jr. continues to work his way back with Ravens
The Baltimore Ravens have wrapped up their offseason program, highlighted by the signing of 2023 NFL Draft pick Zay Flowers.
According to Adam Schefter of ESPN, the Ravens have come to terms with the former Boston College product on Wednesday, June 14.
The scribe reported that per the player's agents, Eric Dunn and Matt Leist of Loyalty Above All (LAA), Flowers agreed to a four-year, $14 million guaranteed contract that included a $7.2 million signing bonus that will be paid this year.
Flowers was the third wide receiver off the board following successive picks of four wide receivers.
Looking ahead, the 22-year-old player is expected to provide the Ravens with a huge boost on the offensive end under the watch of coordinator Todd Monken.
The Florida native is described as a quick and elusive wide receiver.
Last season with Boston College, Flowers caught 78 passes last season with Boston College for 1,077 yards and 12 touchdowns.
With this, he has been compared to former Ravens wide receiver Steve Smith.
The 2022 Third-team All-American will join a wide receiver corps that includes Odell Beckham Jr., Nelson Agholor, Rashod Bateman and Loquan Treadwell.
The Ravens held their last mandatory camp on Thursday, June 15. Training will officially start in late July.
The official signing of Flowers comes not long after Beckham made his debut at minicamp.
The one-time Super Bowl champion got back into the field for the first time after nearly 16 months.
Although it wasn't that pretty, it was a meaningful one to the wide receiver.
That included catching a pass from Lamar Jackson after he playfully did some pushups after slipping, which resulted in limited practice.
But aside from that, Beckham also participated in drills.
"It feels good to be able to get out of bed and not feel pain," Beckham said in a report by ESPN. "It feels good to feel like if I need to take off running right now, I can take off running. It has been a long journey this time around."
There are high expectations on the 2014 NFL Offensive Rookie of the Year with most eager to see him back after suffering a left knee injury at Super Bowl LVI back in February 2022.
After sitting out the whole 2022 NFL season, he signed a one-year deal with the Ravens back in April.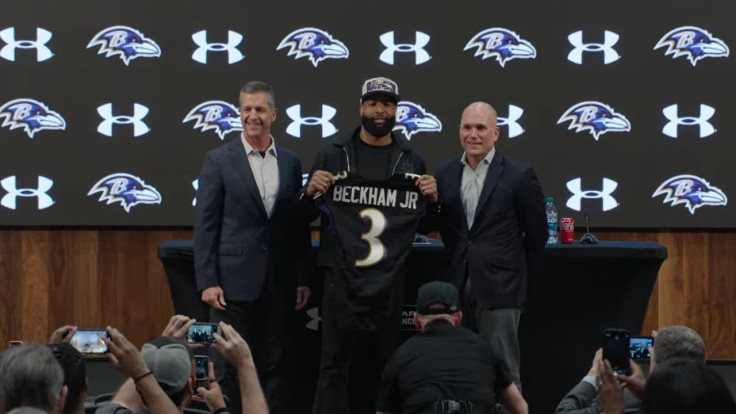 © Copyright IBTimes 2023. All rights reserved.