In Niger, New Disputes Over French Uranium Extraction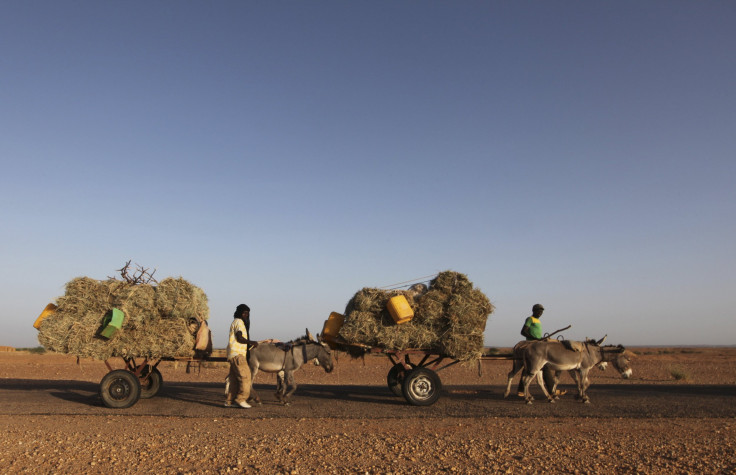 Niger is home to one of the world's largest deposits of uranium, a resource that is of great value to highly industrialized states around the world.
But the vast West African country is also plagued by poverty, suffering a drought-induced food crisis and squarely situated in the middle of a very tumultuous region.
On Niger's western border is Mali, where French and African troops are currently battling Islamist insurgents. To the northwest is Algeria, where militants took over a gas plant last month and kicked off a bloody conflict that cost dozens of lives. To the northeast is Libya, where security forces are struggling to enforce order in a divided society -- and where militants from all across North and West Africa gained access to a cache of weapons during the 2011 revolution that toppled Moammar Gadhafi.
It is no wonder that Paris sent its own special security forces to Niger this week to protect a French-operated uranium mine there.
But mineral resources have long been a touchy subject in Niger, and the extra security has generated some controversy as to whether foreign investors have dealt a fair hand to the country's 16 million people.
"Uranium is really a crucial point of contention," said Leonardo A. Villalón, an associate professor at the University of Florida and expert on the Sahel, the band of semi-arid land just south of the Sahara Desert. "The notion of exactly who benefits from the resource is the central question of political economy in Niger."
Buried Treasure
Niger is one of the most underdeveloped nations on Earth. With a GDP per capita of $374 and about 60 percent of the population living below the poverty line, the administration in the capital city of Niamey is heavily dependent on international aid to fund its national budget, which this year is set at $2.53 billion.
But Niger's uranium reserves are key to the development of nuclear energy in industrialized countries. Niamey has a longstanding relationship with Areva (EPA:AREVA), a French company that has enjoyed a near-monopoly on Nigerien uranium for decades.
President Mahamadou Issoufou suggested on Sunday that Nigeriens are getting the short end of the stick.
"I have asked to re-equilibrate the terms of the deal between Areva and Niger," he said, according to Reuters. "Discussions are under way; they are not over yet."
Although uranium is Niger's most valuable export, it only contributes about 5 percent to the annual national budget -- only about $111 million in 2010, the last year on record with the Extractive Industries Transparency Initiative.
"It's not acceptable," Issoufou said. Nigerien officials hope to increase Niamey's share of uranium profits so that they make up at least 20 percent of revenues.
The exact details regarding Areva's current dealings with Niger are murky. According to the World Nuclear Association, Areva agreed in 2007 to pay royalties to Niamey based on a product valuation of about $39 per pound, which falls short of the current spot price of $42. Issoufou's statements suggest that a new arrangement may be in the works, though he did not elaborate. Areva did not respond to requests for comment regarding its current agreement with the Nigerien administration.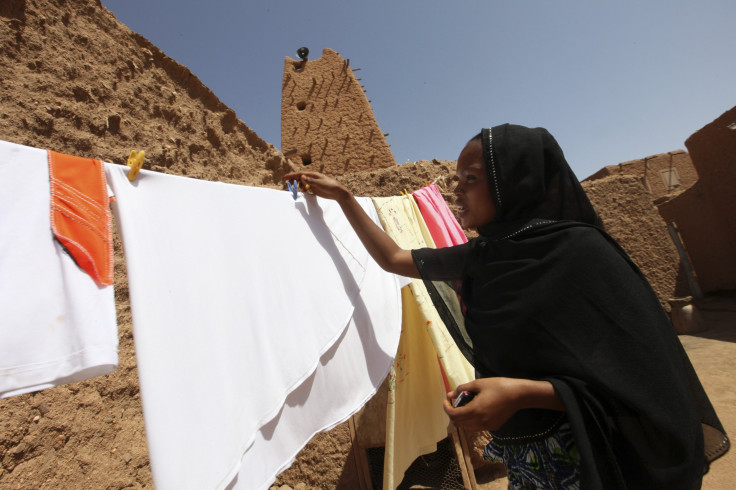 International Showdown
France is highly dependent on nuclear energy. With 58 nuclear reactors generating about 75 percent of its electricity, the country is second only to the United States in nuclear power generation and has become a major energy exporter for Europe.
The vast majority of Areva shares are held by the French public sector.
Two Areva subsidiaries are currently running operational mines in Niger's northern region of Agadez: Cominak, which operates near the town of Akokan, and Somair, which mines uranium deposits closer to Arlit. There is also the Imouraren site -- run by Imouraren SA, an Areva subsidiary established in 2009 -- where work is under way on a new mine that is expected to begin producing this year. Imouraren has the potential to more than double Niger's uranium production.
While France's Areva has been pursuing mining operations in Niger for decades, China got into the game in 2007 with Societe des Mines d'Azelik SA, or Somina, which began producing uranium at a site southwest of Arlit in 2010. The state-owned China Nuclear International Uranium Corporation, or SinoU, is the company's largest shareholder.
Issoufou hinted at China's potential to undercut Areva's dominance of the Nigerien uranium market.
"Our objective is to diversify our uranium mining partners," he said on Sunday. "There is no reason ... to exclude other countries that wish to cooperate with us."
But the fact remains that Somina's uranium production on an annual basis amounts to less than one-fifth that of Areva's subsidiaries, a disparity that will only widen as Imouraren revs up.
Inner Workings
Complicating the situation further are disagreements over the domestic distribution of uranium revenues.
Despite political turbulence in years past, Niger boasts a democratic government that has acted within its limited means to ensure stability throughout the country. Still, infrastructure is sorely lacking -- especially in sparsely populated northern areas.
"Uranium resources in Niger are a key issue both internationally and domestically," Villalón said.
"Internationally, it's a question of how much the resources benefit Niger and how much they benefit France. Domestically, what drives this problem is that the uranium mines are located in the north, so there's a question of how much the north should get vis-à-vis the south."
The conflict is often framed in ethnic terms, since northern Niger is home to many Tuaregs, a largely nomadic group that hails from the Sahel. The south has larger concentrations of generally darker-skinned people belonging to the Hausa, Fulani and other groups.
But to attribute Niger's conflicts to ethnicity alone is to oversimplify the issue, since disagreements over the allocation of revenues are based on regional divisions first and foremost.
The situation has a clear parallel in Mali, where a confluence of events -- a weakened central government, an influx of weapons and renewed push from insurgent groups -- led to major crisis last year. A Tuareg rebel group called the National Movement for the Liberation of Azawad, known by its French acronym MNLA, made unprecedented inroads into Mali's north beginning in late 2011, paving the way for the Islamist militants to stake their own claim in the spring of 2012.
Niger, too, has faced insurgency problems.
"The Tuaregs, who live in northern Niger, have fairly similar grievances to the Tuaregs in Mali, namely that the government in the southern part of the country has not distributed economic revenues evenly for the Tuareg population, especially since the uranium comes from the Tuareg region," Jacob Zenn, an Africa analyst with the Jamestown Foundation in Washington, said.
The most recent major incarnation of Tuareg rebellion came with the 2007 formation of Nigerien's Movement for Justice, or MNJ in French. The group agreed to a peace plan in 2009, but some may have worked with members of an Islamist group called al Qaeda of the Islamic Maghreb, or AQIM, to kidnap seven people from the mining town of Arlit in 2010; five of the victims were French nationals. Three people have since been released, and four French citizens are still being held by AQIM.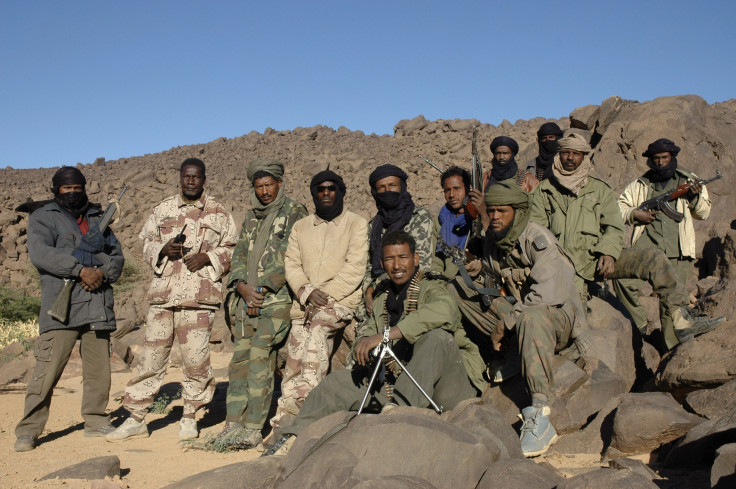 But compared to Mali, Niger has confronted the threat of insurgency more successfully. Niamey enhanced security in northern regions to resist and disarm militants who had been strengthened by the Libyan revolution. It also made efforts to include Tuaregs in local and national politics; in fact, the current Nigerien Prime Minister Brigi Rafini is a Tuareg.
The threat of insurgency still remains, so Rafini launched a plan in October of last year to invest more in security for northern Niger.
"The Tuaregs are clearly disadvantaged politically and economically in Niger, but, given the events in northern Mali, the government may now be more careful to attend to the Tuareg grievances or risk a similar situation as that which occurred in northern Mali," Zenn said. "To address Tuareg needs, Niger is planning to spend nearly $2.5 billion to develop and secure its vast northern desert zones over the next five years -- if done effectively, this would be a good first step."
Digging Deep
Areva has more to worry about than regional conflicts and disputes over the allocations of revenue. Some organizations -- in Niger and abroad -- have accused the French company of neglecting to enforce adequate standards to protect mining communities from radiation.
The mining towns at Arlit and Akokan were in fact established by Areva for the express purpose of housing uranium mine workers and their families. Far out in the remote reaches of northern Niger, these oases of civilization boast impressive amenities, including schools, medical facilities and wells.
A Tuareg-led organization called Aghirin'Man has been at the forefront of Nigerien efforts to hold Areva accountable for the health of those towns' residents; it has worked with French advocacy organizations such as Sherpa and the Commission de Recherche et d'Information Indépendantes sur la Radioactivité, or CRIIRAD.
These groups charge that Areva's Nigerien workers are not properly trained or equipped for radiation protection and that a surge in mysterious illnesses in communities near Arlit and Akokan has been downplayed by local hospitals, which are funded by the company.
CRIIRAD has reported that the company has disposed of hundreds of tons of scrap metal in the area, some of it radioactive. Aghirin'Man maintains that Areva employees get sick after being exposed to radioactive dust at work sites.
Areva denies allegations of wrongdoing and has said in statements that its "mining activities in Niger are carried out in strict compliance with international health, safety and environmental standards." The company also points to its history of promoting community development in Niger.
A Partnership
With this and other major issues at hand, Nigerien officials have plenty of incentive to improve the terms of their deal with French extractors of uranium.
Niamey will have some leverage. After all, Niger is an important partner to Western powers in terms of security; countries like France and the United States share Issoufou's goal of clamping down on insurgencies in the region, which has lately become a new battleground for the global war on terror.
In late January, Niger and the United States signed an agreement to establish a U.S. military base in Niger that will keep a contingent of U.S. personnel and surveillance drones to facilitate the closer monitoring of militants in West and North Africa.
"These agreements ... signal deeper cooperation with other countries, and we see that happening with the government of Niger," Pentagon spokesman George Little said on Jan. 29.
As military cooperation ramps up, perhaps a better arrangement regarding Niger's most valuable export is in the cards as well.
Issouffou's conversations with Areva may still be going on behind closed doors, but the outcome will have major implications for the poverty-stricken communities all across Niger.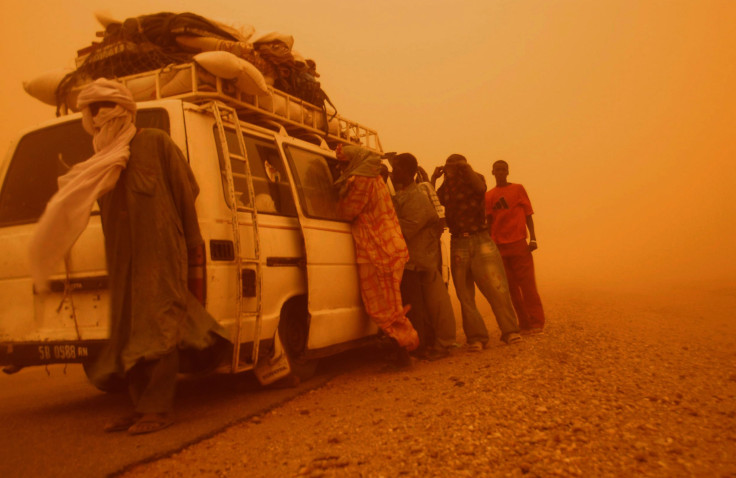 © Copyright IBTimes 2023. All rights reserved.