With No Android One, Cheap Gray-Market Smartphones Flood Africa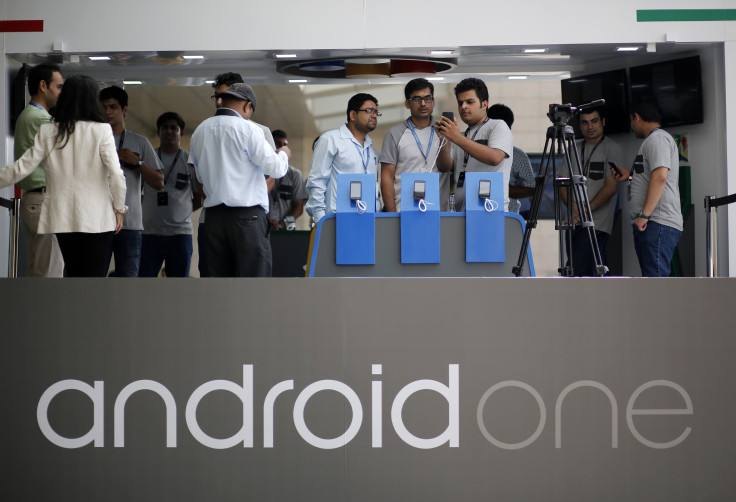 Android One, Google Inc.'s basic implementation of the Android mobile operating system for low-cost devices, has yet to arrive in the highly price-sensitive African smartphone market. But that doesn't mean there's a shortage of Android phones on the continent -- consumers in many African countries are snapping up low-cost, gray-market phones that run the OS on cheap, generic hardware.
The handsets, typically running older versions of Android, account for as much as two-thirds of smartphone sales in some regions. "One of the biggest things that a lot of people are failing to realize [about Africa] is the penetration of the gray market," said Nathan Eagle, chief executive of Jana, a Boston-based mobile technology company that had its genesis in an experiment collecting data from rural hospitals in Kenya.
"On the streets of Nairobi or Lagos, you can get an unlocked Android handset running some variant of Android," he said. These handsets typically sell well below $50, which makes them hugely attractive in Africa.
Smartphone shipments into Africa almost tripled from 5.7 million units in the third quarter of 2013 to 15.2 million in the third quarter of 2014, according to Nabila Popal, a research manager for Middle East and Africa at IDC. Shipments are estimated to have further risen to 16 million in the fourth quarter.
"The gray market accounts for a significant portion of the shipments into Africa. It varies by country, however. For example in Kenya, IDC believes the gray market to be around 60 to 70 percent," said Popal, in an email. An IDC note pointed out in May 2013 that the reintroduction of a value-added tax on smartphones in Kenya only made it easier for gray-market dealers to sell their cheaper phones.
Jana's Eagle added that the phones are now getting into the rural areas as well. "When you see the numbers in terms of users for any of these high-flying Internet companies, a lot of it is on the backs of these gray-market, no-brand Android handsets that are just coming out ... literally millions of them are coming out of China and flooding the African markets."
Eagle built and commercialized a mobile technology platform called mcent. It enables large companies to reach deep into far-flung markets via mobile phone campaigns that in some cases reward users with free air time, messaging and other services. "There is a big desire among people to communicate and participate, and the issue historically has been that the cost of connectivity has been such a high barrier that it prohibits a lot of people from using the phones that they would have otherwise," Eagle said.
Android One, which was launched in India last July, hasn't reached Africa yet. When it does, it will give people across the continent's biggest mobile phone markets, including Nigeria, Kenya and South Africa, a choice, Eagle said. That option would be between the poorer-quality, gray-market handsets and a "Google-sanctioned, full-featured Android device," which might be more expensive.
In the meantime, carriers themselves are moving to introduce cheaper handsets. South Africa's second-largest wireless company, MTN Group Ltd., offers an Android smartphone called Steppa. Priced at 499 rand (about $44), the phone offers a 3.5-inch display, dual-SIM support and a Qualcomm processor. It launched in early 2014 and enticed many consumers in Africa to make the switch to 3G connectivity.
By the end of the year, MTN launched a niftier successor, Steppa 2, with more screen real estate and a beefier processor. Steppa 2 costs more but also offers 200MB a month of data for 12 months. Vodacom Group Ltd., MTN's larger rival, has released its own entry-level handset, the Smart Mini, at 799 rand. And even while Android One, which specifies the minimum specs Android handsets must have, is yet to officially reach Africa, smartphones are getting ever cheaper to buy, even branded ones, as carriers and large device makers enter the market.
A number of other carriers, including India's Bharti Airtel Ltd., are ramping up 3G and 4G service in Africa, which boasts the youngest average population of any continent. It will also have more people in the working-age demographic by 2030 than any other continent. As they join the workforce, many are looking to swap their basic-feature phones for smartphones, including those of the gray-market variety – at least for starters.
© Copyright IBTimes 2023. All rights reserved.