Nokia Lumia 710 to be Available in U.S. for $49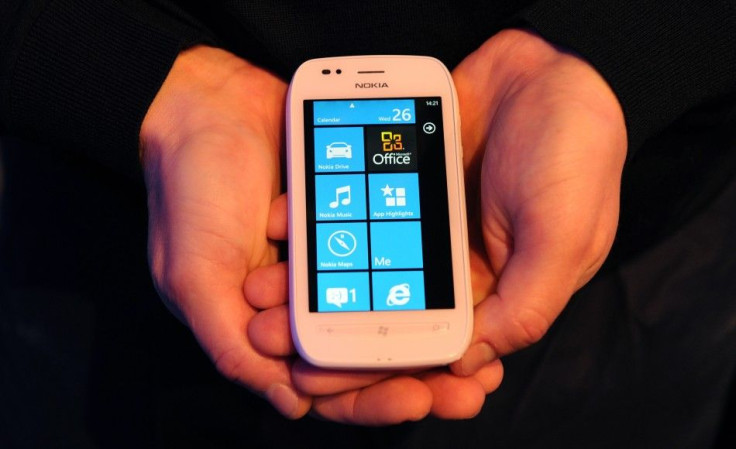 Nokia is back with a bang in the smartphone market. The Finnish cellphone manufacturer and T-Mobile announced Wednesday that the Lumia 710 will be retailed at $49.99 on a two-year contract, starting Jan. 11.
We're excited to team with Nokia in bringing its first Windows Phone to the U.S. with the elegantly designed Nokia Lumia 710, chief marketing officer of T-Mobile USA Cole Brodman said in a press statement.
Lumia 710 will be the first Nokia Windows Phone device to land in the United States. The device runs on the latest version of Windows Phone - 7.5 Mango - with a few exclusive features. The mid-range device comes with free life-time maps and navigation in 2D and 3D.
Behind the Lumia's 3.7-inch, 800-by-480 LCD touchscreen is a 1.4 gigahertz Qualcomm Snapdragon processor with 8GB of internal storage. In addition, the device also comes with a standard 5-megapixel camera that records 720p video.
Lumia 710 will be offered as a 4G device on T-Mobiles HSPA+ network.
Though not as flashy as its high priced predecessor Lumia 800, Lumia 710 is expected to be a jaw dropping device owing to its spectacular pricing for a smartphone that's fairly powerful.
Nokia hopes the device's clean and simple Windows interface will appeal to an estimated 150 million Americans who are yet to upgrade to smartphones.
The Nokia Lumia 710 is the perfect first-time smartphone: a well-designed product that delivers the most compelling Windows Phone experience in its price range and with access to great content and thousands of applications, said Chris Weber, president of Nokia Americas. This is the perfect first Nokia Lumia experience and the start of our re-entry into the U.S. smartphone market.
The Lumia 710 will retail for $49.99 after a $50 rebate through T-Mobile stores, along with two-year service agreement. The phone will also be available at select dealers and retailers as well as the T-Mobile's Web site.
© Copyright IBTimes 2023. All rights reserved.