Nokia Lumia 900 Sales Soaring; Top 10 Apps To Download On Your New Windows Phone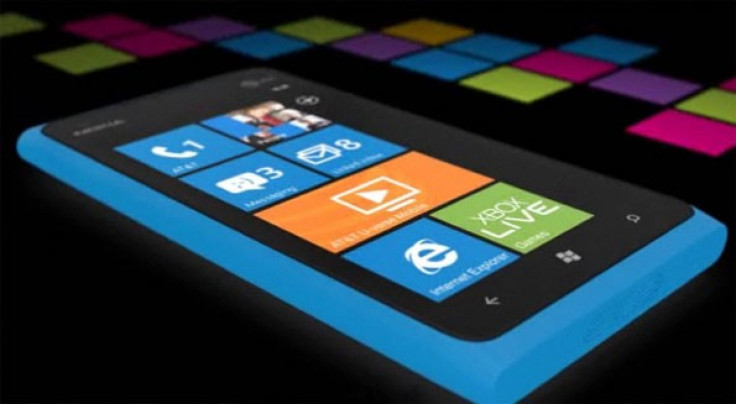 Nokia has been betting big on Lumia 900 ever since the company announced its plans to adopt Windows Phone as the primary platform for its smartphones. Lumia 900 eventually hit the US market through AT&T, on a $100 contract.
The Lumia 900 became the top seller at Amazon Wireless and Shakers list with the cyan variant boasting 394 percent growth in first few days. It then outperformed the sales of iOS and Android devices in other retail stores. Now Nokia Lumia 900, especially the Cyan handset, has gone out of stock on AT&T and Amazon.
The Nokia Lumia 900 is the first ever 4G-LTE Windows Phone which came pre-installed with the new Windows Phone 7.5 Mango OS, sporting a 4.3-inch Clear Black AMOLED display with 480 X 800 pixels of resolution. The handset is powered by 1.4GHz single-core processor and has 512MB of RAM, 16GB internal memory storage but no microSD slot. Further, Lumia 900 is equipped with an 8 megapixel Carl Zeiss lens camera at 3264 x 2448 pixels of resolution including features like autofocus, geo-tagging, dual LED flash and 720p video capture. Further, it also features a 1-megapixel front-facing camera.
The latest smartphone also boasts of an 802.11 a/b/g/n Wi-Fi connection and has 2.1+A2DP Bluetooth. Nokia Lumia 900 also comes loaded with a standard Li-lon 1800 mAh battery with up to 300 hours of stand-by, 7 hours of talk time and 60 hours of music play.
Consumers are impressed with the new handset's spectacular specifications and the new Windows 7.5 Mango OS which brings more than 500 new features including dynamic Live Tile Information, Twitter and LinkedIn integration in the People hub. It seems that a lot of consumers have gone for the new device and now they would want to explore the app market for a great start with their shiny new devices. Nokia has been hard at work on new apps for quite a while. Most of that work has gone into Nokia's own operating system Symbian, but now its Microsoft partnership will be the focus. That's why Nokia has a few free apps that are only available to Lumia phone owners.
As for now, the Windows Phone operating system is at a very nascent stage. Hence there aren't nearly as many apps as there are for the iOS and Android system. However, to keep up with competition, Microsoft and Nokia are each spending up to $12 million to build up a Finnish program called AppCampus, according to some news repotrs. And the program will help build more apps for the Windows Phone system.
For the time being, here is a list of top 10 new apps for Nokia Lumia 900 users.
SkyDrive from Microsoft is a free app to store the files, hence the user can access them from virtually on any device. Windows Phone has built-in access to SkyDrive right from the Office and Pictures hubs. It can also automatically upload pictures taken to SkyDrive for easy access.
WPCentral is an amazing Windows Phone-focused blog that features Windows Phone news, app reviews and even accessories. The companion application costs $.99 and is worth it - the users can access blog articles, reviews and even leave a comment in the application. Any serious Lumia owner should have this app on their phone.
4th and Mayor is a simple app to utilize Foursquare. The free app easily would let the user see where friends are located and check in with a few easy steps. A recent update makes it easy to check in via scanning a QR code and viewing menus of participating restaurants is a nice feature as well.
The sequel of popular game Monster Stack is also available to download for free for the Nokia Lumia game collection. Monster Stack 2 is simply to stack the monsters but in ways that keep the balance and not fall. The physical game is really well achieved, and although the game does not become entirely original, it would keep the user entertained for a while thinking about where to put each monster to maintain balance.
Angry Birds
Angry Birds by Rovio is the must-have mobile phone game for any smartphone buyer. Angry Birds features hours challenging, physics-based demolition gameplay, and lots of replay value. Each of the 225 levels requires logic, skill, and brute force to crush the enemy. On Lumia 900, the trial is free but otherwise the game is available for purchase at $2.99.
Nokia Drive
A great navigational guide only available to Nokia Lumia 900. It is a free app for Nokia owners and it's nearly as good as Google Maps. A major new update allows for using the app offline, so there is no need to accrue roaming charges if the user is travelling far from home.
TuneIn Radio is free and a local and global radio streaming application which offers more than 50,000 stations and 1.2 million on-demand streams for users to choose from depending on the choice of music, sports, news or current events.
Creative Studio
Creative Studio for the Nokia Lumia 900 is available from the Windows Marketplace free of charge and the new application delivers some excellent features for photo editing. The software allows users to edit photographs that have already been taken, rather than adding real time effects while capturing the moment. In addition to images taken by the phone the software can also work its magic on images from other sources such as Facebook and Twitter.
The long-awaited app for Windows Phone platform, Spotify is now available in the marketplace from this year and available for free download for all Lumia 900 users. Spotify allows users to stream millions of music tracks including the ones from major recording labels like Sony, EMI, etc. Music can be browsed by artist, album, record label, genre or playlist as well as by direct searches and streamed directly on the phone.
Well, besides the built-in Facebook capability (which is limited) there is the official Facebook free app which will offer the new Lumia 900 users nearly 100 percent access and control of their respective Facebook accounts and features to interact with friends.
© Copyright IBTimes 2023. All rights reserved.