North Korea Warns Nuclear War At 'Any Moment'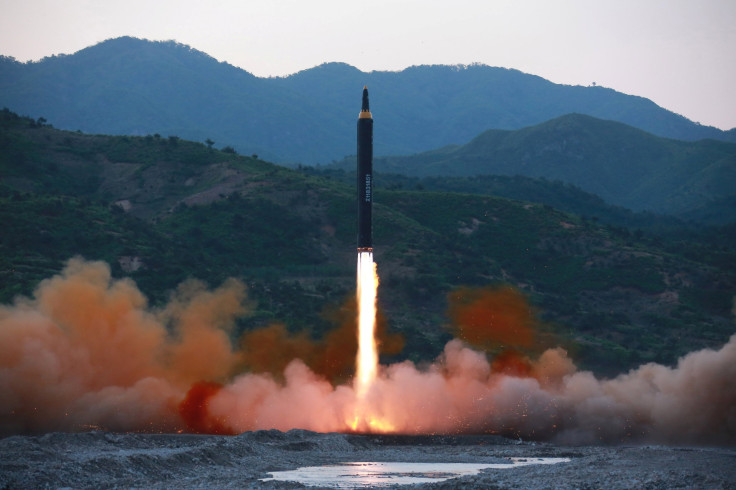 North Korea warned nuclear war "may break out any moment." The comments come from the country's deputy ambassador to the United Nations (U.N.) Monday as the U.S. conducts joint naval exercises with South Korea.
The ambassador, Kim In Ryong, delivered prepared remarks and a statement to a U.N. General Assembly meeting on nuclear disarmament. The statement had a stark warning for the U.S.
"The entire U.S. mainland is within our firing range and if the U.S. dares to invade our sacred territory even an inch it will not escape our severe punishment in any part of the globe," the statement read. Kim did not deliver all parts of it aloud.
North Korean statements have long used blustery and provocative language.
Kim also said that countries that don't cooperate with the "hostile" U.S. will be spared by North Korea.
"As long as one does not take part in the U.S. military actions against the DPRK [North Korea], we have no intention to use or threaten to use nuclear weapons against any other country," read the statement.
Kim squashed the idea that there was any possibility for North Korean nuclear disarmament.
"Unless the hostile policy and the nuclear threat of the U.S. is thoroughly eradicated, we will never put our nuclear weapons and ballistic rockets on the negotiation table under any circumstances," said Kim.
North Korea's nuclear and missile capabilities have been on frequent display this year with a number of tests including their sixth and largest nuclear test which they claimed to be a hydrogen bomb and two long-range intercontinental ballistic missile tests.
President Donald Trump has mirrored North Korea's hostile statements, frequently calling their leader Kim Jong Un "Rocket Man" and threatening several times to destroy North Korea. Trump's Secretary of State, Rex Tillerson, has taken a much more measured approach saying he will continue diplomacy with North Korea "until the first bomb drops," Sunday.
South Korean officials worry that North Korea will test a missile this week in reaction to the joint military drills, according to Bloomberg.
Trump is set to visit Asia next month and will make a stop in South Korea. On Monday Trump said he will take a look at visiting the DMZ — the demilitarized no-man's land that separates North and South Korea.
© Copyright IBTimes 2023. All rights reserved.