Nurse's TikTok Reaction After Patient's Death Sparks Public Anger
KEY POINTS
New TikTok trend shows healthcare professionals' devastated reactions following the death of a patient
The trend, which was meant to highlight the struggles of the job appears to have backfired
Twitterverse lambasted Nurse Olivia Vanderford's video as "performative"
Healthcare worker Olivia Vanderford sparked public anger after posting a TikTok video she shot of herself, distressed at the hospital after she "lost a patient."
In the viral video, she is seen at the hospital hallway appearing sorrowful. A sad rendition of the song "Unstoppable" by Sia, served as the background music. Meanwhile, the post's caption read, "shake of off, you have 5 more hours." The post has already been deleted but the video continues to drive harsh criticism on Twitter.
"This is unprofessional, completely staged and kinda grosses me out. Not interested in more nurses on tiktok," read a tweet. "I have 5 nurses in my family and none have ever made tiktok videos about patients dying," wrote another. Some have also questioned whether a patient actually died, or if it was a "performative" video, according to Dexerto.
Nurses have given their opinion on the matter as well. "This is what the spoilt ridiculous TikTok generation calls working. I have been a nurse for 34 years, this is gross opportunism to exploit something that should be private...it's inappropriate and gross. I hope it's staged and fake," @auntiewillow wrote.
"I had a lot of people die on my watch during the pandemic -- Like a LOT; and this type of performative garbage makes me furious on a level I can't articulate," @anccpt wrote.
The trend was supposed to highlight heartbreaking situations that healthcare professionals find themselves in. However, such posts, including Vanderford's, have spurred negative reactions.
"My next movie will be about a nurse who kills her patients so she can set up a camera afterward and post sad TikTok videos to gain clout online," read a tweet accusing Vanderford of being performative. "This is vampirism. Feeding narcissism off the blood of strangers," read another tweet.
Last year, Utah mom Whitney Leavitt spurred angry reactions after she posted a video of herself twerking to Kendrick Lamar's hit single, "Love" next to her newborn son who was lying in a crib with breathing tubes. Leavitt deleted the video following the criticism. She later posted a crying video, explaining that the purpose of shooting and posting the twerking video was to stay positive in a grim situation.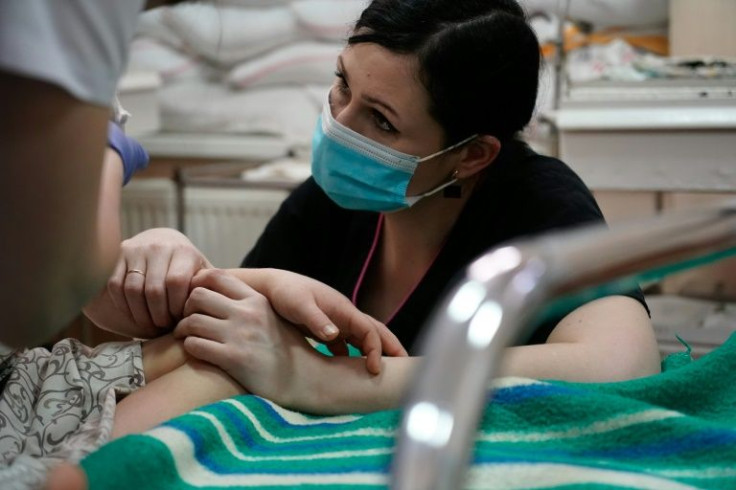 © Copyright IBTimes 2023. All rights reserved.