Oakland Raiders Rumors: Free Agent Running Backs, Tight Ends, Linebackers Linked To Team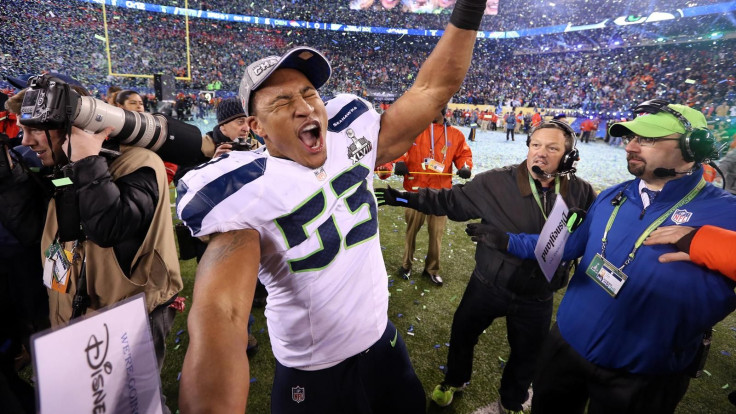 After finishing the 2014 season with their worst record in eight years, the Oakland Raiders are expected to be very active in the 2015 offseason. With over $60 million in salary cap space, the Raiders have more money to spend than almost any NFL team, and they are looking to add a few major pieces for next year.
Most of the players that finished last season without a contract have remained with the same team, but the Raiders were able to sign one of the top free agents, giving center Rodney Hudson a $44.5 million contract over five years. Less than a day after the official start of free agency, Oakland continues to meet with potential additions for 2015.
Oakland wasn't involved in any of the high-profile trades that occurred on the first day of free agency, but they could announce several signings over the next few days. With a roster that needs a lot of help, the organization is looking to improve several positions.
Running Back
Oakland was the NFL's worst rushing team in 2014, ranking last with just 77.5 yards on the ground per game. Adding some depth to the position, the Raiders have given Roy Helu a two-year contract worth $4 million, according to ESPN. Helu only carried the ball 255 times in four seasons with the Washington Redskins, but he's been productive in a limited role, averaging 5.4 yards per carry last season. He also caught 42 passes for 477 yards.
The team isn't done, though, as they look to add the best running back in the 2015 free agent class. NFL Media's Ian Rapoport says the Raiders are "in hard" on DeMarco Murray, who is being pursued by the Dallas Cowboys, Jacksonville Jaguars and Philadelphia Eagles. Murray led all running backs with 392 carries and 1,845 rushing yards in 2014.
Tight End
A few of the best tight ends in football have been on the move this offseason, though Oakland was unable to land any of the 2014 Pro Bowlers that changed teams. They were interested in signing Julius Thomas, but the Denver Broncos star chose to accept an offer with the Jaguars. The New Orleans Saints' Jimmy Graham was traded to the Seattle Seahawks in what might be the most shocking trade of the offseason.
The Raiders still have a chance to upgrade the position, meeting with former Cincinnati Bengals tight end Jermaine Gresham. The 26-year-old caught 62 passes for 460 yards in 2014, and he was elected to the Pro Bowl in 2011 and 2012. Oakland has reportedly signed Lee Smith to a three-year contract worth $9.1 million, but he'll mostly be used as a blocking tight end, having caught just 20 passes in four seasons.
Linebacker
It's been 13 years since the Raiders have been in the playoffs, but the team has added a top postseason performer. They have reportedly reached an agreement with Malcolm Smith, who was named the MVP of the 2014 Super Bowl. Smith only started five games last year, playing in 14 total contests and recording 37 combined tackles and two forced fumbles.
Curtis Lofton is set to meet with Oakland, according to Adam Caplan of ESPN, after being released by the Saints. If the Raiders sign Lofton, they can start him at middle linebacker and keep Smith on the outside. Lofton has been one of the most reliable performers in the NFL since being drafted in 2008, never missing a game. He ranked fourth in 2014 with 145 combined tackles.
Defensive Tackle
The Raiders had their eyes on Terrance Knighton, but a reunion with head coach Jack Del Rio won't take place. The defensive tackle played for Del Rio in both Jacksonville and Denver, but Knighton told ESPN's Josina Anderson that the Raiders and Broncos are both out of the running because they didn't match his asking price. The 28-year-old played all 16 games last year, recording 30 combined tackles and two sacks.
After missing out on Knighton, Dan Williams could be headed to Oakland. He has met with the team, having recorded 32 combined tackles in 2014. Williams spent his entire five-year career with the Arizona Cardinals.
© Copyright IBTimes 2023. All rights reserved.