Olivia Munn Trends On Twitter After Aaron Rodgers, Shailene Woodley Call Off Engagement
KEY POINTS
Aaron Rodgers and Shailene Woodley have called it quits a year after announcing their engagement
Rodgers' ex Olivia Munn became a trending topic on Twitter shortly after the split news made headlines
Rodgers previously blamed the demise of his relationship with Munn on the pressure of dating in the spotlight
Aaron Rodgers' breakup with Shailene Woodley has put a spotlight on some of his past relationships.
Olivia Munn became a trending topic on Twitter Wednesday after multiple outlets, including People, reported that her ex, Rodgers, and Woodley called it quits, just over one year after he made the surprise announcement that they were engaged.
While Rodgers and Woodley have not publicly commented on the breakup news, an unnamed source told People that it was an "amicable" split, adding, "It just wasn't working. They're very different people with busy careers and there were obstacles that they couldn't surmount. They will remain friendly; there's no bad blood and no drama. It just didn't work out for them."
However, the NFL star's breakup also had fans and social media users talking about his past relationship with Munn, whom he dated from May 2014 to April 2017. Prior to getting engaged to Woodley, the quarterback also dated former NASCAR driver Danica Patrick from December 2017 to July 2020.
"Aaron Rodgers [is] really going through the women: Olivia Munn, Danica Patrick [and] Shailene Woodley. At this point, you've gotta think it's NOT the women," one person tweeted.
"I will be first in line for the Aaron Rodgers movie of how horrible it is to date him, starring Olivia Munn, Danica Patrick and Shailene Woodley," another wrote.
"Not y'all now realizing Olivia Munn was never the problem!" a third user added.
Other online users slammed those speculating about Rodgers and Woodley's relationship and breakup.
"Or, people just break up sometimes," one person commented.
"Relationships sometimes don't work out. No need to pry into someone else's life and call him a douche. Completely uncalled for," another wrote.
Rodgers previously blamed the demise of his relationship with Munn on the pressure of dating in the spotlight.
"When you are living out a relationship in the public eye, it's definitely … it's difficult," he said in an interview with ESPN. "It has some extra constraints because you have other opinions about your relationship, how it affects your work and, you know, just some inappropriate connections."
Rodgers was first linked to Woodley following his 2020 split from Patrick. He confirmed that he was engaged while accepting his third MVP trophy at the 10th Annual NFL Honors in February 2021, though he did not name his fiancée at the time.
The "Spectacular Now" star later revealed that she has been engaged to Rodgers "for a while" during an appearance on "The Tonight Show Starring Jimmy Fallon."
The now-exes were rarely seen together in public while they were engaged, but they shared glimpses of their love during romantic trips to Disney World, the Kentucky Derby and Hawaii on social media.
News of their breakup comes after Rodgers faced backlash over his vaccination status in November 2021 when it was made public that he tested positive for COVID-19.
In August last year, he claimed that he was "immunized" when he was asked by reporters about whether or not he had received the COVID-19 vaccine. However, during an appearance on the "Pat McAfee Show" three months later, Rodgers confirmed that he was unvaccinated.
At the time, Woodley slammed "disparaging" claims about Rodgers and insisted that he'd been misidentified in photos taken of a man out and about when the NFL player was supposed to be on lockdown due to his COVID-19 diagnosis.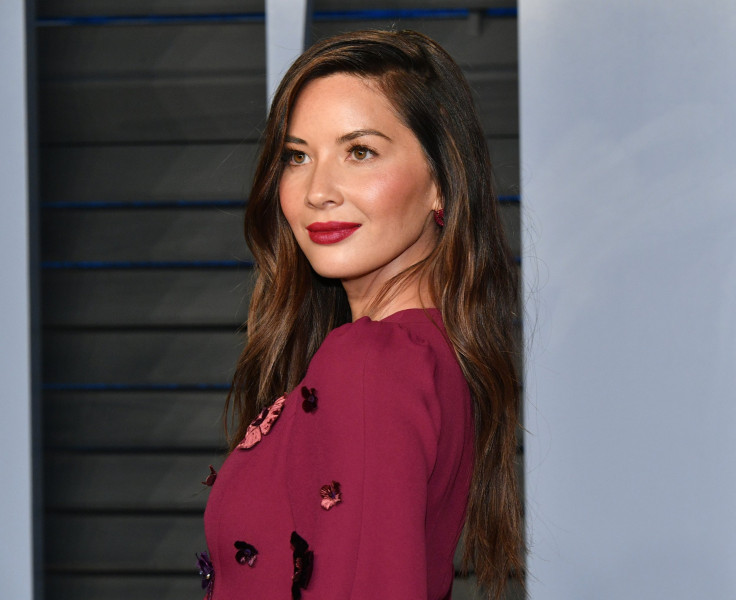 © Copyright IBTimes 2023. All rights reserved.