Oneal Ron Morris: Alleged Ex-Stripper Patient Can't Work Because Fix-A-Flat Butt Implant Is 'Rock Hard'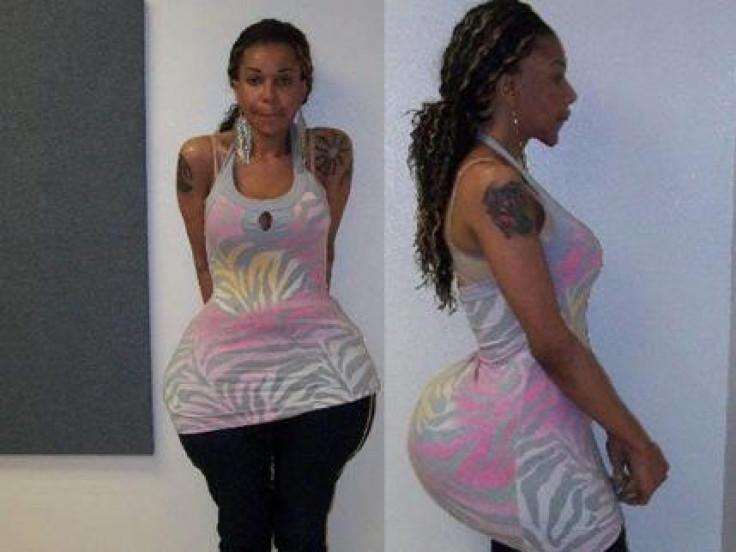 A former mortgage broker turned stripper is claiming she had a procedure done by fix-a-flat doctor Oneal Ron Morris and is now unable to strip and is facing foreclosure because the fake butt implant ruined her life.
The Tampa woman, who spoke to WPTV under conditions of anonymity, said that she was pleased with the procedure done in 2009 and that she brought in thousands more after it was done. However, she is now unable to work because her rear has become rock hard and discolored; she can barely sit; she is relying on food stamps and her house facing foreclosure.
The woman told the station that the fix-a-flat injection is still in her body because her case was never at a severe enough level for insurance to consider it anything other than elective reconstructive surgery.
I feel like she tried to kill me, the woman said of Morris. Why would you try to do that to somebody after I gave you all that money?
Morris, a fake plastic surgeon, is accused of performing several cosmetic operations without a license. Officials have said that Morris injects the women with chemicals used to fix tires and other dangerous materials such as bathroom caulk, cement, Super Glue and mineral oil into patients.
Morris' lawyer has told the media that she maintains her innocence and that she has done nothing wrong.
Morris, a 31-year-old transgender woman, was charged in two counties with injecting people with the toxic concoction. She pleaded not guilty to a Broward judge this week.
Morris was arrested last November for allegedly performing medical procedures without a license,
The women who have accused Morris have paid a few hundred dollars to get the procedures, worth thousands.
She had a white coat on and a little badge, so I felt comfortable with it, the woman told WPTV.
A doctor told the woman that the procedure she was seeking would put her back $5,000. However, Morris told the woman that she could do the same procedure for $1,500 at her apartment. The alleged victim said that Morris kept the product in a Pedialyte bottle and said it was 100 percent silicone.
Things went downhill six months after the procedure when the woman claimed she started coughing. It later turned into pneumonia. Doctors found that the 100 percent silicone was in fact, bathroom caulking.
© Copyright IBTimes 2023. All rights reserved.