Oracle vs. SAP: What's Left After Taleo Buyout?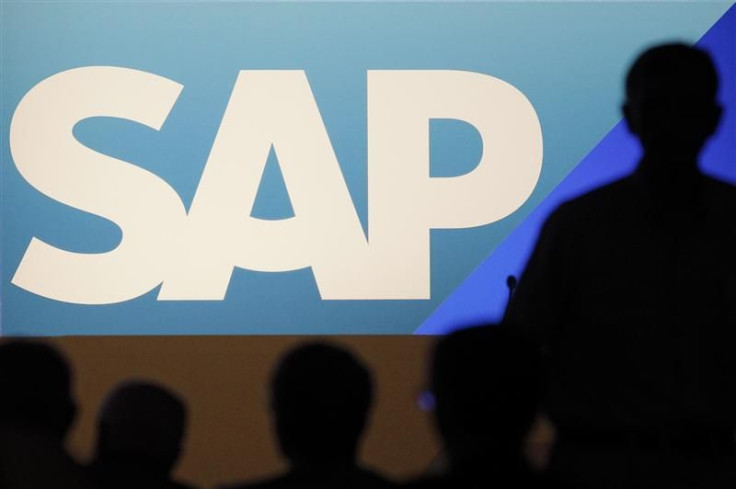 Now that perennial slugfest rivals Oracle and SAP have snapped up more human-resources software providers for the cloud, what's left?
Oracle Thursday announced plans to acquire HR specialist Taleo for $1.9 billion only weeks after Germany's SAP said it will take over SuccessFactors, which it intends to buy for $3.4 billion.
Both deals were for premiums. Shares of Dublin, Calif.-based Taleo rocketed 17 percent to $45.64 after the takeover was announced. SAP's bid for SuccessFactors, based in San Mateo, Calif., was for 52 percent more than its last trade on Dec. 2.
It's clear the big companies like Oracle are willing to pay up for software-as-service companies like Taleo, said Tim Jennings, senior analyst with Ovum, a British market research specialist, in an interview.
Oracle, based in Redwood Shores, Calif., has been previously smitten with human resources software. In 2004, it paid $10.3 billion for pioneer developer PeopleSoft, which required a bitter court battle.
What remains?
First, private Workday, which PeopleSoft founders Dave Duffield and Aneel Bhusri set up in Pleasanton, Calif., using some of their Oracle proceeds. It's been named a leader by Forrester Research, which could presage either an initial public offering or sale. Given the founders' history, an IPO would be more likely.
Next, Kenexa, based in Wayne, Pa., which has a market capitalization around $760 million. Its shares rose only 2 percent Thursday after the Taleo announcement, though.
Another, pricier candidate could be Salesforce.com, the software-as-a-service provider created by Oracle alumnus Marc Benioff. Besides human resources management, the company has various customer-service applications and cloud technologies.
A bid for Salesforce.com would be expensive, though. The San Francisco-based company's market capitalization now exceeds $17.5 billion, so even Oracle, which reported holding cash and investments around $31 billion last quarter, might balk.
As well, the Obama Administration, which blocked last year's $39 billion acquisition of T-Mobile USA by AT&T on antitrust grounds, might object.
Smaller but well-regarded Ultimate Software, based in Weston, Fla., valued around $1.74 billion, has provided human-resource services to smaller businesses for years but already has relationships with Oracle and Workday.
Finally, Kronos, one of the leaders in timekeeping, which went private in 2007 in a $1.7 billion deal financed by private equity specialists Hellman & Friedman, might be available. Frequently, P/E investors seek a cash-out after four to five years.
Kronos, based in Chelmsford, Mass., reported first quarter 2012 operating income rose 21 percent to $49.1 million as revenue increased 8 percent to $197.9 million.
Aside from Oracle and SAP, others that might be interested in any or all of these companies could include technology giants Hewlett-Packard and IBM; payroll and services administrator ADP, which has long worked with Kronos, and Infor, the New York-based private enterprise software company that has rolled up many smaller public and private companies over the past decade.
Oracle's former president, Charles Phillips, is Infor's CEO. The company, itself controlled by Golden Gate Capital, another P/E company, has been suggested as a possible 2012 IPO. Infor also has introduced human-resources products to compete against both Oracle and SAP.
© Copyright IBTimes 2023. All rights reserved.