OSHA Suit Accuses Whole Foods of Firing Sewage Spill Whistleblower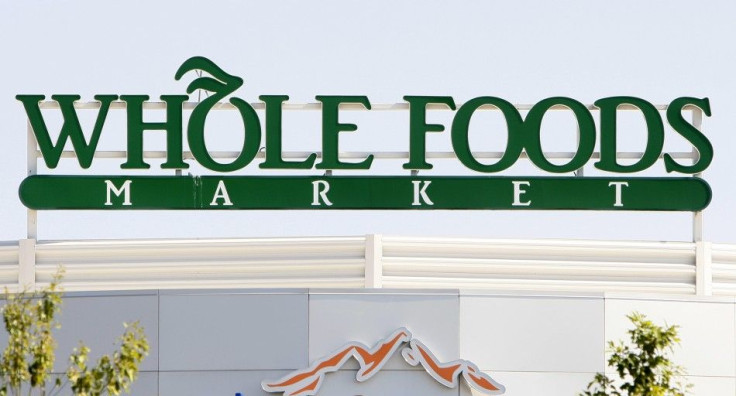 The United States Department of Labor filed a lawsuit against Whole Foods Market Group on Tuesday on behalf of a former employee, alleging she was fired after she reported health concerns stemming from a raw sewage spill at a market in Miami Beach, Fla.
The suit, administered by the Dept. of Labor's Occupational Safety and Health Administration, requests that the company reinstate the employee with full wages and benefits. It alleges that Whole Foods violated whistleblower protection laws by unlawfully and intentionally firing the employee, Bridget Hobart, after she reported the workplace health concerns.
OSHA takes allegations of workplace discrimination very seriously, Teresa Harrison, OSHA's acting regional administrator in Atlanta, Ga., said in a statement. These types of allegations are thoroughly investigated, and employers violating the whistleblower protection provisions of the OSH Act are held accountable and prosecuted to the fullest extent of the law.
Whole Foods pushed back against the suit in a statement emailed to the International Business Times. In the statement, the company denied the accusations and said it had already been exonerated against any probable cause for wrongful termination by an Equal Employment Opportunity Commission investigation earlier this year.
While we cannot discuss the former team member's employment with us, we deny that she was retaliated against. It is important to note that she was not the first or only person to report the problem, the statement read.
Per policy, a spokesperson from the EEOC could neither confirm nor deny an investigation.

That said, according to its website, the EEOC enforces federal laws that make it illegal to discriminate against a job applicant or an employee because of his or her race, color, religion, sex (including pregnancy), national origin, age (40 or older), disability or genetic information. The EEOC also has the ability to enforce these laws when employers discriminate against a person because that applicant or employee complained about discrimination, filed a discrimination charge or participated in an employment discrimination investigation or lawsuit.
This, theoretically, would make possible a subsequent investigation from OSHA, which works with the Dept. of Labor to ensure safe and healthy working conditions.
You are correct, they are different investigations, said Anthony Rosa, regional whistleblowing technical adviser for OSHA's Southeast region, in a phone interview. We investigate allegations of retaliation for an employee engaging in protective activity.
The incident in question occurred on Nov. 2, 2009, when Hobart alerted a supervisor that a sewer line that had ruptured the day before was spewing into workplace areas such as the specialty cheese departments and restrooms.
According to the suit, the store management took no action. She then anonymously reported her concerns via a company tip line. Finally, on Nov. 5, she alerted another manager to the spilling, since it still had not been addressed. Whole Foods fired her Nov. 5 for allegedly making false and malicious statements in saying that management had not taken steps to address the issue, according to the suit.
Whole Foods' official account of things, however, differs a bit. Whole Foods said the spillage area measured about three feet over one of the drains. As soon as the problem was discovered, the company said, Whole Foods hired a professional cleaning service to clean and sanitize the area. The same problem happened again, and the professional cleaners were back again within 24 hours.
The company also said that the Miami Beach store has consistently experienced problems with backed-up pipes during high tide in times of significant rainfall.

At all times, the areas of the store open to customers were clean and safe, Whole Foods' statement read.
Rosa said these types of cases -- OSHA receives nearly 1,000 complaints in its Southeast region alone, and there are 10 regions in total -- are usually settled out of court. Neither the plaintiff nor the company want the publicity that comes with a lawsuit. But amid two years of investigation, the parties were not able to come to any agreement out of court.
This case was on hold for quite some time, Rosa said. We were hoping the parties would settle. They never did.
© Copyright IBTimes 2023. All rights reserved.