Outer-Borough Taxi Deal Near, Says Bloomberg At 50M-Visitor Press Event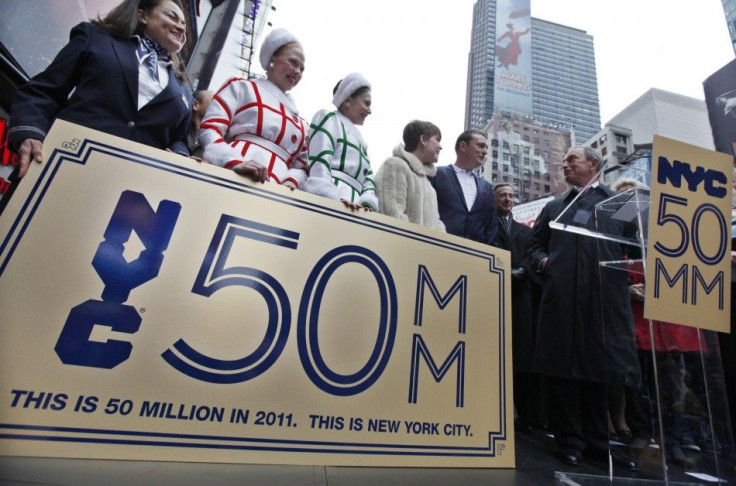 Mayor Michael Bloomberg has announced that he spoke with Governor Andrew Cuomo this morning, and that they've come away from their conversation convinced they'd be able to reach an agreement for the outer-borough taxi bill. The bill would allow livery cars to pick up people off the street in the outer-buroughs and Uptown, something that commonly happens, but is in fact illegal.
The mayor revealed the information at a Times Square, while he was proclaiming a recently married couple from Litchfield, England, the 50-millionth visitors to the city this ear. Craig and Lucy Johnson, who were married at Top of the Rock, were showered with more than $20,000 in gifts, including a $10,000 American Express gift card and $10,000 package from Travelocity according to Capital New York.
© Copyright IBTimes 2023. All rights reserved.