Parents Of Murdered British Tourists Attack Obama For Not Speaking Out: 'Mr. Obama Sees No Political Value'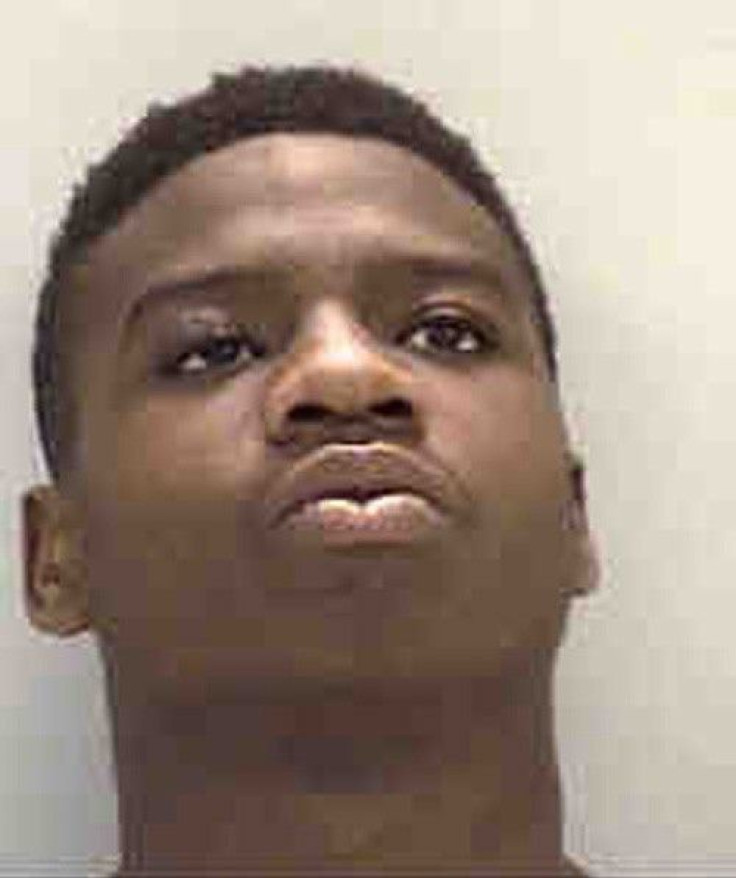 A Florida teenager received a life sentence on Wednesday after he was convicted of first-degree murder for killing two British tourists last April.
Shawn Tyson, 17, was emotionless as the jury read the verdict. Because he under the age of 18, he is not eligible for the death penalty, reported the Associated Press. However, he will face a mandatory life sentence for the shooting deaths of James Cooper, 25, and James Kouzaris, 24, last April.
Judge Rick De Furia asked Tyson if he would like to make a statement before being sentenced, however, he only mumbled the word No, reported the AP.
During the trial, witnesses recall that Tyson shot the two tourists, who were vacationing in Sarasota. The pair spent the night drinking and got lost, walking into the housing projects where Tyson resided. Tyson demanded money from the Cooper and Kouzaris, but the two said they didn't have any.
Since you ain't got no money, then I have something for your ass, Tyson recounted to a witness. The witness then said that he shot the men several times, according to Fox News.
Their bodies were found on the street with their pants pulled down. Investigators discovered that they did, in fact, have cash on them.
The Assistant State Attorney Ed Brodsky told the jury that Tyson preyed on the two individuals who had simply wanted and opportunity to travel to the United States.
For James Cooper and James Kouzaris, they had seized an opportunity to travel abroad, Brodsky said, according to the AP. Shawn Tyson seized upon an opportunity to rob and kill two men.
Joe Hallet was a friend of the victims who was there for the entire trial. He said Cooper and Kouzaris were fun-loving individuals who made friends with everyone they met.
I have to try to make you understand the pain you brought to so many people, Hallett said to Tyson. It was through your deadly action that you've taken us all on a journey to Hell. Every night before you go to sleep, every morning you wake up, I want you to think of my friends who were murdered.
Another friend, Paul Davies, attacked President Obama for the incident. He said Kouzari's further had written to the president several times and did not receive any response.
We would like to publicly express our dissatisfaction at the lack of any public or private message of support or condolence from any American governing body or indeed, President Obama himself, said Davies according to the Telegraph. It would perhaps appear that Mr. Obama sees no political value in facilitating such a request or that the lives of two British tourists are not worthy of ten minutes of his time.
The criticism of President Obama was made on behalf of Cooper's parents, Stanley and Sandy, and Kouzaris's parents, Peter and Hazel. The parents of the victims were unable to attend the trial, but watch the full proceedings through a live video feed, reported the Telegraph.
The criticism comes days after President Obama had spoken about the controversy regarding the death of Trayvon Martin. George Zimmerman, Martin's alleged assailant, has not been charged with any crime.
Davies continued his statement by directing his attack on Tyson, saying he did not only ruin lives of Cooper, Kouzaris and their loved ones, but he destroyed his own life as well.
You might think that being a man is about carrying a gun, but it isn't, Davis said, reported the AP. The stupid thing about what you've done is that you've ended your own life.
© Copyright IBTimes 2023. All rights reserved.