Paxlovid Rebound: Fauci Experiencing COVID-19 Symptoms Again After Pfizer's Antiviral Treatment
KEY POINTS
Fauci tested negative for COVID-19 for three consecutive days before he tested positive again
Other patients who received Paxlovid have also reported similar symptoms
Patients who experience rebound COVID-19 have not been re-infected with the virus
Dr. Anthony Fauci, the nation's top infectious disease doctor and White House chief medical advisor, said he is experiencing "rebound" COVID-19 symptoms again after receiving an antiviral treatment developed by Pfizer.
Speaking during a Foreign Policy global health summit Tuesday, Fauci said he had initially tested negative for COVID-19 for three consecutive days after he finished Pfizer's five-day course of the antiviral drug Paxlovid. However, the nation's chief medical advisor tested positive for the virus on the fourth day — a medical phenomenon he referred to as a "Paxlovid rebound."
The scientist said he has been put back on another course of Paxlovid. He also added that while he is feeling better, he is "not completely without symptoms."
"And then over the next day or so, I started to feel really poorly, much worse than in the first go-around," Fauci said. "So I went back on Paxlovid and right now I am on my fourth day of a five-day course."
The infectious disease expert first tested positive for COVID-19 on June 15 after taking a rapid antigen test. Fauci was initially experiencing mild symptoms, and later began a five-day course of Paxlovid when his condition worsened. He does not have any known close contact with President Joe Biden or any senior White House officials.
Many other patients who received Paxlovid have reported an experience similar to that of Fauci's. This led the Centers for Disease Control and Prevention (CDC) to issue a warning to health care providers to be on the lookout for Paxlovid rebound patients between two and eight days after initial recovery.
However, health officials said people who experience a rebound are not re-infected with COVID-19, despite testing positive. Health officials said they believe a rebound is part of the virus' natural path, adding that it may occur to anyone regardless of their vaccination status.
Patients who experience a rebound would not need to seek additional medical treatment. No severe illnesses have so far been associated with rebound cases of COVID-19.
As of Wednesday, the U.S. reported a total of 87,410,874 COVID-19 cases and 1,017,467 deaths, according to Johns Hopkins University.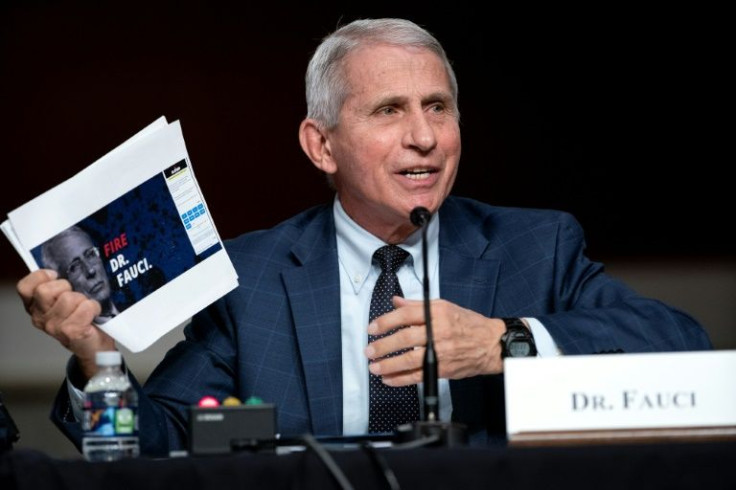 © Copyright IBTimes 2023. All rights reserved.