Peacock Escapes from, Returns to Central Park Zoo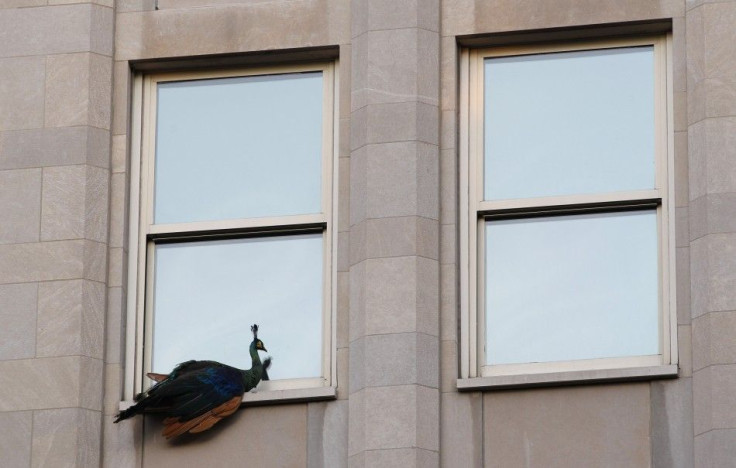 A peacock escaped from the Central Park Zoo on Tuesday and was loose in New York City for nearly a day.
"A male peafowl or peacock has wandered from the Central Park Zoo. The peacock poses no danger to anyone. To ensure a good outcome in this situation, we ask everyone not to follow or harass the bird if they see him. We are hopeful he will either fly back to the zoo or we will retrieve him nearby. Thanks for your cooperation," Central Park Zoo said in a statement to Animal New York.
The bird flew out of its pen in the park and across the street, where it perched on the windowsill of a 5th Avenue apartment building. A crowd of about 100 people gathered at the building, which is near 65th Street, according to the New York Times' City Room blog.
New Yorkers normally only have the pigeons do deal with. The proximity to Central Park's Summer Stage, at 69th street, made some New Yorkers speculate that the bird wanted a better view of a concert. Unluckily for the peacock, the Lykke Li show was a day earlier.
The peacock flew home early Wednesday morning. It spent the night at its fifth ave address, before heading home around 6:45 a.m.
Last week, a female peahen escaped from the Bronx Zoo, wandering around the streets alluding Zoo employees.
© Copyright IBTimes 2023. All rights reserved.