Pelosi Pushes Through With Taiwan Visit On Tuesday: Reports
KEY POINTS
Pelosi is scheduled to meet activists outspoken about China's human rights record, says a report
She would be the first U.S. House Speaker to visit Taiwan in 25 years
The U.S. has warned China not to turn Pelosi's visit to Taiwan into a 'conflict'
U.S. Speaker of the House Nancy Pelosi will push through plans to visit Taiwan despite warnings from China that its military would never "sit idly by" if she continued her trip, reports said.
Pelosi, who flew to Singapore on Monday as part of her tour of Asia, is due to spend Tuesday night in Taiwan. One source with knowledge of the matter told Reuters that some allies have been informed about Pelosi's visit to Taipei. Two other sources said the House speaker is scheduled to meet a small group of activists who are outspoken about China's human rights record during her time in Taiwan.
The stop will be the first for a U.S. House Speaker in 25 years. Pelosi's tour would include visits to Singapore, Malaysia, South Korea and Japan.
On Monday, U.S. National Security Council spokesman John F. Kirby warned China against turning Pelosi's visit to Taiwan into a "crisis," noting that other U.S. lawmakers have visited Taipei.
"There is no reason for Beijing to turn a potential visit consistent with longstanding U.S. policy into some sort of crisis or conflict, or use it as a pretext to increase aggressive military activity in or around the Taiwan Strait," Kirby said, per The New York Times. "Meanwhile, our actions are not threatening and they break no new ground. Nothing about this potential visit — potential visit, which oh, by the way, has precedent — would change the status quo."
In response, Beijing's Foreign Ministry spokesman Zhao Lijian said it was not reassured by Washington's words, adding that the Chinese military could take action if its sovereignty is threatened.
"We would like to tell the United States once again that China is standing by, the Chinese People's Liberation Army will never sit idly by, and China will take resolute responses and strong countermeasures to defend its sovereignty and territorial integrity," Zhao said in a regular daily briefing in Beijing, according to CNBC. "If she dares to go, then let us wait and see."
The U.S. does not share official diplomatic ties with Taiwan. However, it is bound, by law, to provide the country with the means to protect itself.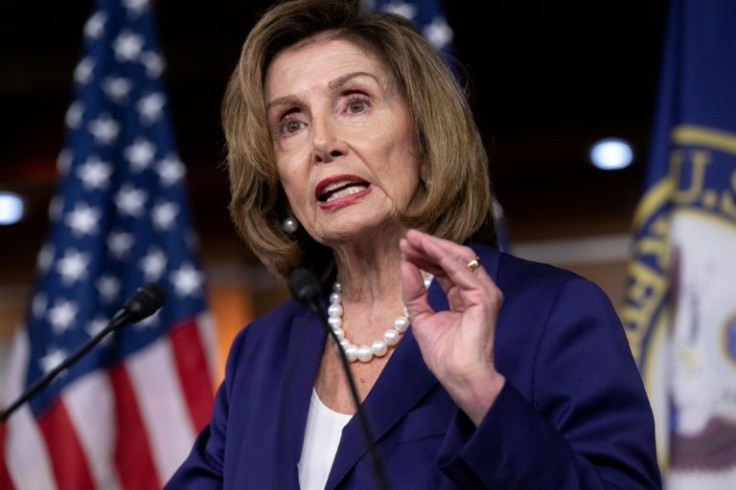 © Copyright IBTimes 2023. All rights reserved.