PETA Plans to Launch A Porn Web Site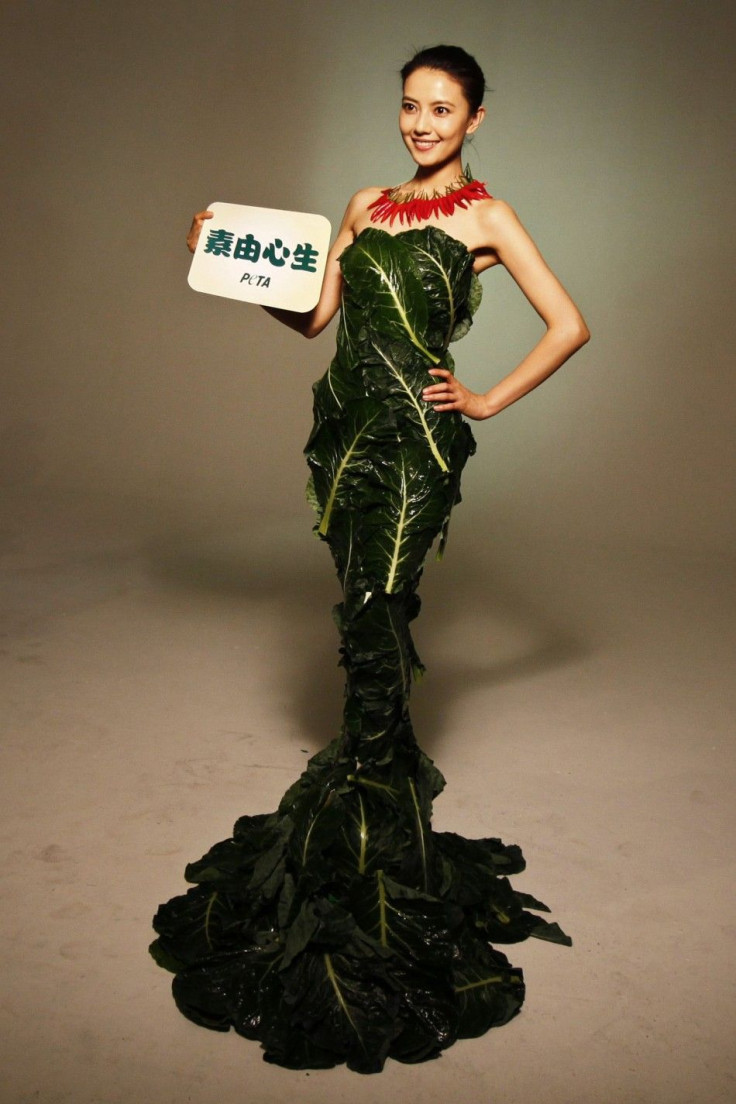 Animal rights group PETA (People for Ethical Treatment of Animals) has always managed to grab attention with its racy and bold campaigns featuring nude celebrities as well as its risque advertisements.
Now the organization has gone a step further and announced that it will be launching its own porn Web site. The aim of launching the Web site is to raise awareness of veganism by offering pornographic material alongside graphic footage of animal mistreatment.
PETA plans to register itself to operate the www.peta.xxx Web site.
We are preparing to launch our own peta.xxx site, but instead of just showing people our iconic ads we then show them how animals suffer for entertainment, said spokeswoman Ashley Byrne, according to the Herald Sun.
Our racier actions are sometimes a way to get people to sit up and pay attention to the plight of animals, she said.
Internet surfers who visit the x-rated site will initially be presented with animal rights groups too salacious for TV ads and campaigns. However, the sexy side of PETA, illustrated in its galleries and videos will give way to the horrific mistreatment of animals on factory farms, with pictures and video shot undercover by the group's hidden camera investigations.
It will have enough adult content to qualify for the XXX domain site but also some other graphic images of animals that viewers may not expect to see.
We live in a 24 hour news cycle world and we learn the racy things we do are sometimes the most effective way that we can reach particular individuals, PETA spokeswoman, Lindsay Rajt, told Huffington Post.
PETA has done ad campaigns with adult film stars Sasha Grey, Ron Jeremy and Jenna Jameson. In 2008, the organization's YouTube account was temporarily shut down after posting racy videos of celebrities and others posing nude.
While PETA aims to improve animal welfare, some believe that PETA's method of protecting animals comes at the cost of objectifying women.
A Facebook group, Real Women Against PETA, was created after the organization posted a billboard of an obese woman that read, 'Save the Whales, Lose the Blubber, Go Vegetarian.'
A headline in The Sydney Morning Herald once read, 'Pro-vegetarian group treats women like meat.'
However, Rajt believes that the motives behind these methods are well thought out and ensure results.
We try to use absolutely every outlet to stick up for animals ... We are careful about what we do and wouldn't use nudity or some of our flashier tactics if we didn't know they worked. We also track the effectiveness of our actions very closely and see if we get visitors checking out other features on our site, she said.
The new project will include celebrities as well as ordinary people.
There will be a lot of girl and boy next door content, but we haven't ruled out celebrities on the site as well, said Rajt. People who are extraordinarily dedicated to helping animals and who are willing to do whatever it takes to draw attention to the suffering they endure.
© Copyright IBTimes 2022. All rights reserved.
FOLLOW MORE IBT NEWS ON THE BELOW CHANNELS