Petroecuador to Spend $70 Million on Amazon Cleanup; Chevron Welcomes Move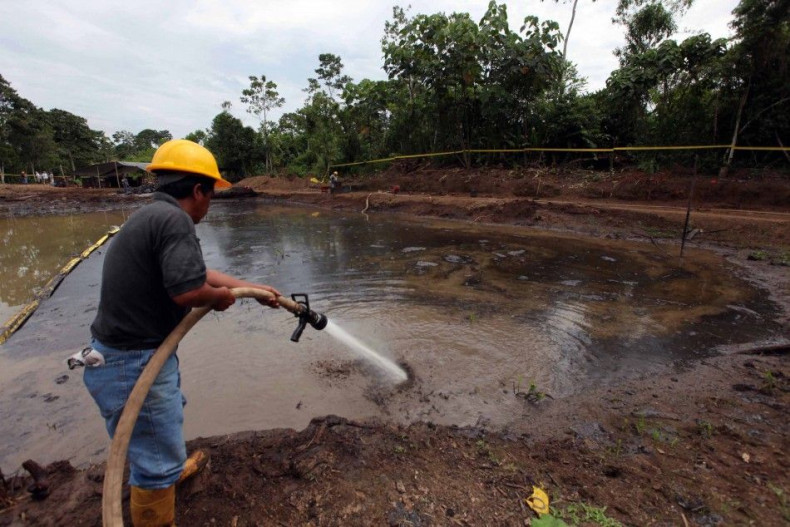 Chevron Corp. officials Friday lauded the announcement made this week that Ecuadorian state-oil company Petroecuador will clean up tracts of the amazon allegedly polluted by Texaco.
Petroecuador will spend $70 million to clean up oil and toxic materials Texaco left behind in the country, which some claim hurt the wellbeing of locals in the region and hurt the environment. The topic has been an on-going legal case between locals in Ecuador and Chevron, which bought Texaco in 2001.
Chevron was ordered to pay $18 billion in February in damages, but the company denies the charges. Marco Calvopina, Petroecuador's general manager, said his company was not taking responsibility for the allegations in cleaning up the tracts of land. Rather it was his company's obligation.
The pollution is in areas assigned to us and we've got the obligation to clean them up, Calvopina said, speaking to Reuters. We're going to record all the cleaning up that we do because we obviously know that there's a court case going on.
Hewitt Pate, Chevron's vice president and general counsel, said in a statement that he welcomed Petroecuador's decision, which was contractually obligated under a 1995 agreement the company made with Texaco.
The Ecuadorian government deserves credit for taking positive steps to help the people and environment of the Oriente and to break the cycle of corruption and misinformation caused by the fraudulent case against Chevron, Pate's statement said.
Chevron has maintained it is not responsible for damaging the Ecuadorian Amazon and Texaco fully remediated its shares in the region following its consortium with Petroecuador. Chevron further maintains Texaco was fully cleared of any further remediation, once the Ecuadorean government certified its cleanup fit standards negotiated between Petroecuador, the Ecuadorean government and Texaco in 1992.