PGA Tour, LIV Golf Reveal Merger; Pro Golfers Share Reactions On Social Media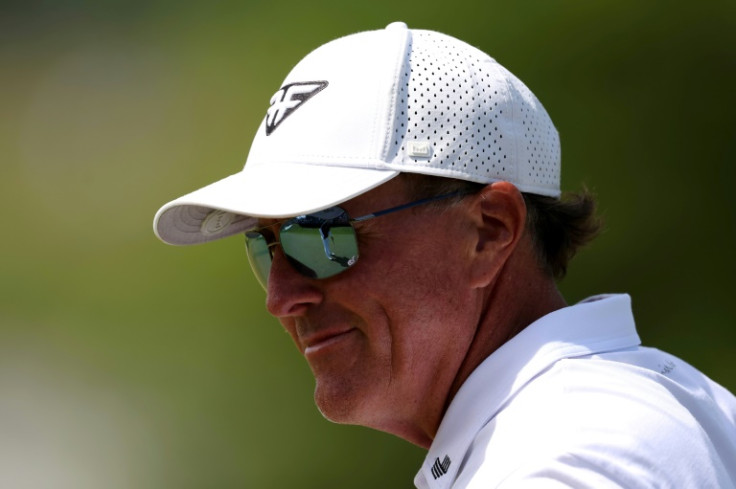 KEY POINTS
The PGA Tour and LIV Golf pulled off a shocking merger
Top-ranked golf players Michael S. Kim and Sahith Theegala had violent reactions to it
Phil Mickelson had a more muted response to the situation that bothered many fans as well
In a shocking turn of events, the PGA Tour and their rival in Saudi Arabia-backed LIV Golf are set to merge into one major entity.
Many pro golfers are sharing their frustrations with the outcome as it appeared most of them were in the dark about such talks happening.
World-ranked No. 133 golfer and 2018 John Deere Classic winner Michael S. Kim had one of the most violent reactions out of the pros as he threw out questions of "how many people" truly knew the situation.
"Nothing like finding out through Twitter that we're merging with a tour that we said we'd never do that with," No. 67-ranked Mackenzie Hughes of Canada soon tweeted.
Sahith Theegala, ranked No. 27 in the world, joined in on finding out the surprise, pointing out how even the "top-10 players in the world [are] finding out [news about the merger] on Twitter" and posited that players are, in no way, "gonna be okay with this."
45-time PGA Tour winner Phil Mickelson also chimed in with his thoughts, tweeting out that it is an "awesome day today" with a smiling emoji.
While the merger signifies the end of the two-year "golf civil war" that saw both sides engaged in lawsuits regarding antitrust claims, the fans' frustration with the PGA Tour and LIV Golf merging into one major entity is that the latter is funded by the Saudi Arabia Public Investment Fund (PIF).
As additional context, the PIF made international headlines in the world of sports when a deal between the group and English Premier League side Newcastle United emerged in April 2020 and was subsequently completed on October 7, 2021.
The PIF's ownership, backed by Crown Prince Mohammed bin Salman Al Saud, of Newcastle United was widely lambasted by the fans because of the alleged "sportswashing" of Saudi Arabia to turn attention away from the many issues the kingdom has had over the years.
9/11 Families United even put out a statement regarding the merger as seen below.
"9/11 Families United is shocked and deeply offended by the newly announced merger between the PGA Tour and the LIV Golf league that is bankrolled by billions of sportswashing money from the Kingdom of Saudi Arabia," the group wrote.
The PGA Tour put out an official press release to commemorate the merger with Commissioner Jay Monahan noting it as a "historic day".
"We are pleased to move forward, in step with LIV and PIF's world-class investing experience, and I applaud PIF Governor Yasir Al-Rumayyan for his vision and collaborative and forward-thinking approach that is not just a solution to the rift in our game, but also a commitment to taking it to new heights. This will engender a new era in global golf, for the better," the statement read.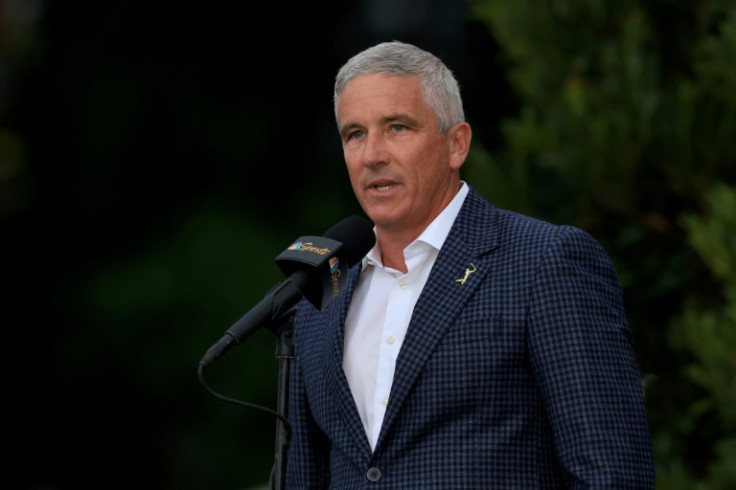 © Copyright IBTimes 2023. All rights reserved.