Pinktober: Thousands Walk for Breast Cancer Cure in Utica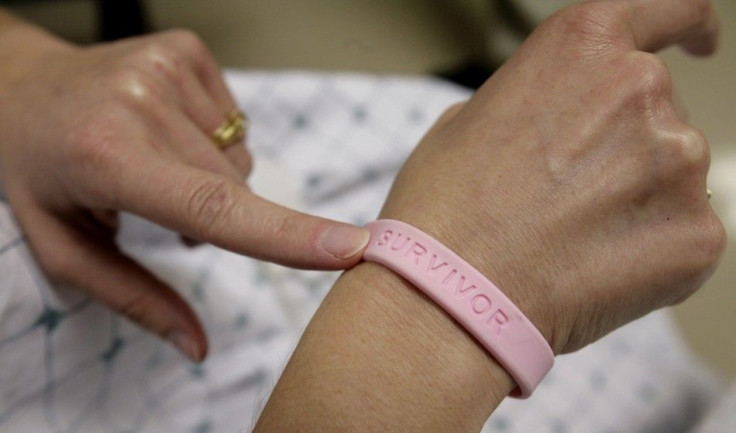 This Sunday America turned pink and witnessed more than 3, 800 people walk, cry, hug and raise money for breast cancer patients and survivors in Utica.
October is the world breast cancer awareness month when the entire globe gets painted in pink. This month pink becomes not only a color but an unavoidable and undeniable messenger of the breast cancer movement.
This year more than $230,000 was raised at the Masonic Care Community in Utica. The event was organized by the American Cancer Society's Making Strides Against Breast Cancer, which, apart from the Utica event, launched 250 similar walk events and has raised about $400 million from other parts of America.
Goals of the Pink Movement
Breast cancer is the most common cancer among women and after lung and prostate cancer, this disease is the third leading cause of cancer deaths in the U.S. killing almost 40,000 women every year. According to the National Cancer Institute estimation, 1 in 8 women will be diagnosed with breast cancer during their lifetime.
The primary objective of pink movement or the Pinktober is to create breast cancer awareness among women. Early detection of the disease can save the patients, and it has been found that unlike other forms of cancer, this particular form has a very high rate of survival. Reportedly, in 2007 in the U.S., more than 2.5 million people who had been diagnosed with breast cancer survived the disease.
The movement also provides support to the survivors and encourages women with a family history of this cancer to go for regular breast cancer screening and to follow a strict diet and adhere to a healthy lifestyle.
You actually can make a difference, said Patrice Bedrosian, director of communications for the American Cancer Society's New England Division.
Other Events Promoting the Pink Movement
Apart from American Cancer Society's Making Strides Against Breast Cancer, Susan G. Komen For the Cure® and Race for the Cure® events organize more than 140 foot races and involve 1.6 million participants in four continents. The Avon Foundation for Women, with the Avon Breast Cancer Crusade, also launches a similar attempt to educate, research, including screening and diagnostics, besides providing access to treatment.
© Copyright IBTimes 2023. All rights reserved.