Pittsburgh-based company books first ticket to moon in $30-mln Lunar Race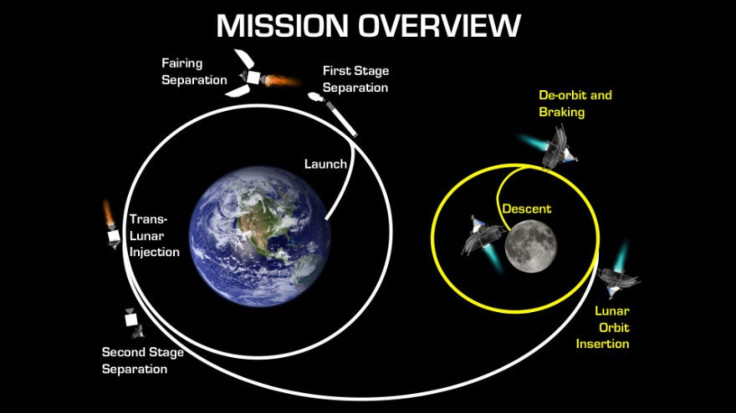 Getting a head start in a $30 million Lunar race, Astrobotic Technology has already booked a ticket to the moon on SpaceX.
The Pittsburgh-based company is one among 21 teams involved in a race to land a privately-owned rover on the moon before December 2015. Securing a spot on SpaceX's Falcon 9 rocket, Astrobotic Technology is likely to land on the lunar surface as early as 2013.
The race, which offers a grand prize of $30 million for the first privately-owned team to land a rover on the moon before December 31, 2015, travel one-third of a mile on the surface of the moon, and transmit high-definition pictures and video back to Earth, is backed by the internet giant Google. The competition has been dubbed 'The Google Lunar X Prize'.
Astrobotic Technology announced the contract with Space Exploration Technologies, commonly known as SpaceX, for a launch on board a Falcon 9 rocket on Sunday, February 6.
The launch, targeted to take place in late 2013, will propel Astrobotic's robotic lander and rover towards the surface of the Moon, where the team hopes it will explore the lunar surface and send back HD, 3D footage, a statement on googlelunarxprize.org informed.
Astrobotic is the first team to announce a launch contract with the firm, and thereby secure on spot on SpaceX's crowded launch manifest. The announcement is indicative of the impressive progress being acheived by team Astrobotic and by the other Google Lunar X PRIZE competitors, it added.
Astrobotic's missions will pursue new resources, deliver rich experiences, serve new customers and open new markets. Spurred further by incentives, contracts, and the Google Lunar X PRIZE, this is a perfect storm for new exploration, Dr. William Red Whittaker, chairman of Astrobotic Technology and founder of the university's Field Robotics Center, said in a statement.
Giving details on the four-day cruise to the Moon, the company, which is a Carnegie Mellon University spin-off, revealed that after the Falcon 9 upper stage will sling Astrobotic, it will orbit the moon to align for landing.
The spacecraft will use technologies pioneered by Carnegie Mellon University for guiding autonomous cars to make a precise and safe landing. The rover is scheduled to explore for three months. It will operate continuously during the lunar days and hibernate through the nights. The lander is expected to sustain payload operations with generous power and communications.
The moon has economic and scientific treasures that went undiscovered during the Apollo era, and our robot explorers will spearhead this new lunar frontier, said David Gump, president of Astrobotic Technology.
The initial mission will bank up to $24 million in Google's Lunar X PRIZE, Florida's $2 million launch bonus, and NASA's $10 million landing contract while delivering 240 pounds of payload for space agencies and corporate marketers, Gump added.
© Copyright IBTimes 2023. All rights reserved.