Polar Vortex: Sub-Zero Temperatures To Grip Much Of US
Sub-zero temperatures are expected to grip much of the nation in the days ahead as a polar vortex descends from the northern extremes, weather forecasters said.
The National Weather Service has issued wind-chill warnings for much of the northern Plains and upper Midwest, calling for dangerously cold winds for much of the area. For parts of northern Minnesota, forecasters are calling for wind-chill factors of as low as 40 degrees below zero Fahrenheit.
"The dangerously cold wind chills could cause frostbite on exposed skin in as little as 10 minutes," the weather advisory reads.
The arctic blast is coming from what weather forecasters call a polar vortex, the bitter cold air that normally surrounds the northern and southern poles but occasionally escapes into more temperate climes.
"Many times during winter in the northern hemisphere, the polar vortex will expand, sending cold air southward with the jet stream," the National Weather Service explained. "This occurs fairly regularly during wintertime and is often associated with large outbreaks of Arctic air in the United States."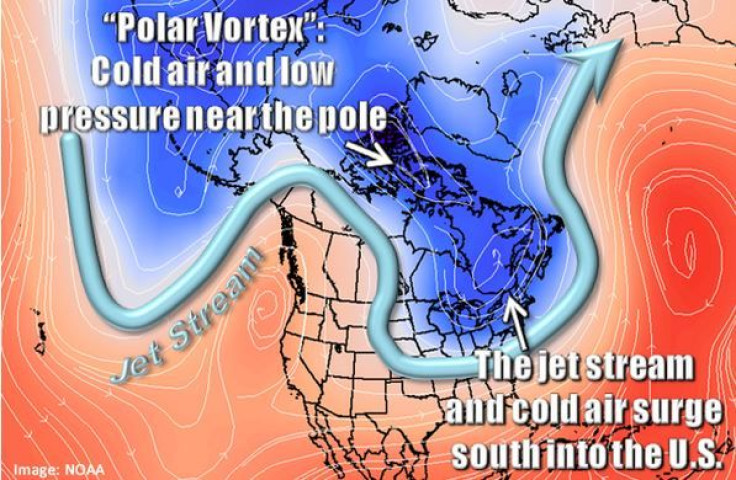 The descendance from the extreme north is triggered by the warming of the air mass above the arctic. When that happens, it tends to displace the colder weather to the south.
The cold weather pattern will encompass an area stretching from Great Falls, Mont., to the eastern counties of Michigan's Upper Peninsula. The bitter cold will reach as far south as North Platte, Neb., where temperatures are expected to fall from the expected highs of 11 degrees on Wednesday to a high of only around 1 during the weekend.
According to Jeff Berardelli, a meteorologist with CBS News, several records for cold temperatures are in jeopardy from the latest round of winter weather.
A polar vortex in January 2014 had global implications, leaving the United Kingdom in the grips of one of its most bitter cold snaps in years.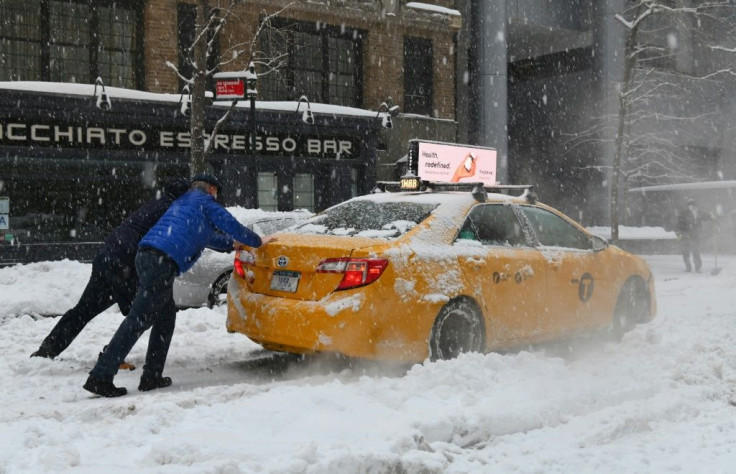 © Copyright IBTimes 2023. All rights reserved.