Clinton Foundation Investigation Update: Key Details About Financial And Political Dealings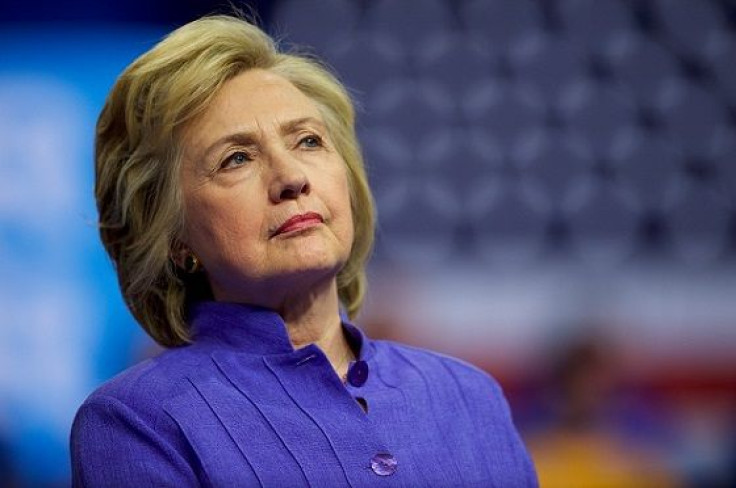 The release of documents shedding more light on connections between the Clinton Foundation and the Hillary Clinton-led State Department has touched off a new political firestorm only weeks before voters begin heading to the polls in the 2016 election.
Republican nominee Donald Trump — himself a foundation donor — has called for a special prosecutor to investigate the foundation, and Trump's running mate, Indiana Gov. Mike Pence, has said the new disclosures are "evidence of the pay-to-play politics." By contrast, the Clinton campaign has argued that there is no proof of any quid pro quo — a message echoed by her supporters in the pundit world.
As the rhetoric about the Clintons' public and private financial dealings intensifies, here is a brief review of the major investigative reporting that has been done about the Clinton Foundation.
Arms exports: Last year, an International Business Times series documented the ways in which many major foreign governments that had donated to the Clinton Foundation ended up receiving a boost in arms export authorizations from the Clinton-led State Department. Federal law explicitly designates the secretary of state as "responsible for the continuous supervision and general direction of sales" of arms, and the State Department itself says it "is responsible for managing all government-to-government transfers of military equipment to other countries." Early in her term, the State Department called one arms deal for a Clinton Foundation donor, Saudi Arabia, a "top priority" for Clinton.
Many of the donor countries that benefited were those that the State Department criticized on human rights grounds, including Saudi Arabia and Bahrain. Some of the same countries received boosts in arms classified as "toxicological agents" as they worked to crush pro-democracy protests during the Arab Spring uprisings.
Donor access: The Associated Press on Tuesday reported that a review of calendar items shows "more than half the people outside the government who met with Hillary Clinton while she was secretary of state gave money — either personally or through companies or groups — to the Clinton Foundation." Those 85 donors — which did not include foreign government contributors — gave up to $156 million, according to the news service. The AP story followed the release of emails this week that appeared to show Clinton Foundation officials working with State Department officials to broker meetings between foundation donors and Hillary Clinton. It also followed an ABC News report on a Clinton Foundation donor being appointed by the State Department to an intelligence advisory panel "even though he had no obvious experience in the field."
Business dealings: In May, the Wall Street Journal reported that the Clinton Foundation "set up a financial commitment that benefited a for-profit company part-owned by people with ties to the Clintons." The newspaper noted that former President Bill Clinton "personally endorsed the company, Energy Pioneer Solutions Inc., to then-Energy Secretary Steven Chu for a federal grant that year" — and that the company ultimately received an $812,000 grant. While the Clinton Foundation openly works with corporations and governments on its philanthropic projects, the Journal notes that "under federal law, tax-exempt charitable organizations aren't supposed to act in anyone's private interest but instead in the public interest."
Promoting corporate donors: In 2015, IBT reported that while Clinton Foundation donor Cisco faced criticism over its work with China's autocratic government, Clinton's State Department honored the company for "outstanding corporate citizenship, innovation and democratic principles." Her department also delivered government contracts to the company. The Washington Post in 2014 reported that in 2010, Clinton pushed Russia to approve a $3.7 billion purchase from Boeing. Two months after the deal was solidified, reported the newspaper, Boeing announced a $900,000 contribution to the Clinton Foundation.
The Clinton Foundation Key Financials | FindTheCompany
Uranium: In a 2015 investigative report, the New York Times reported that as Russia's atomic energy agency assumed control of a multinational uranium mining conglomerate, "a flow of cash made its way to the Clinton Foundation" from investors with a stake in the deal. The sale of the company "gave the Russians control of one-fifth of all uranium production capacity in the United States." The paper noted that the Clinton-led State Department was one of the U.S. agencies that signed off on the transaction.
Oil: A 2016 IBT report found that the State Department approved a permit for a major U.S.-Canadian oil pipeline that environmental groups have criticized. In the lead up to the approval, federal records showed that Chevron and ConocoPhilips lobbied the State Department on the issue of "oil sands," as did a trade association linked to ExxonMobil. That trio of oil conglomerates have delivered between between $2.5 million and $3 million to the Clinton Foundation.
Lobbying: A 2015 analysis by Vox found that "at least 181 companies, individuals, and foreign governments that have given to the Clinton Foundation also lobbied the State Department when Hillary Clinton ran the place." IBT reported that Bill Clinton was paid more than $2.5 million by firms that were lobbying Hillary Clinton's department.
Colombia: A 2015 IBT investigative report found that as a Clinton Foundation-linked project accepted contributions from a Colombian oil firm and its founder, Hillary Clinton did not respond to calls for her State Department to use its power to combat alleged labor abuses at the company. Clinton also switched her position to support the U.S.-Colombia Free Trade Agreement, actively pushing Congress to ratify a pact she had previously pledged to oppose.
Banking: In 2015, the Wall Street Journal reported that in "an unusual intervention" by a top U.S. diplomat, Secretary of State Clinton announced a legal settlement that allowed the Swiss financial behemoth UBS to turn over far fewer tax documents than were sought by the IRS in its probe of the bank. "From that point on, UBS's engagement with the Clinton family's charitable organization increased," reported the Journal. "Total donations by UBS to the Clinton Foundation grew from less than $60,000 through 2008 to a cumulative total of about $600,000 by the end of 2014... The bank also joined the Clinton Foundation to launch entrepreneurship and inner-city loan programs, through which it lent $32 million. And it paid former president Bill Clinton $1.5 million."
During the 2016 presidential election, Hillary Clinton's campaign has said that "when Wall Street executives commit criminal wrongdoing, they deserve to face criminal prosecution." An IBT analysis found that the Clinton Foundation has accepted $5 million worth of donations from at least nine financial institutions that reached settlement agreements with the Justice Department that required them to pay big fines but let them avoid prosecution.
The Clinton Foundation Income Breakdown | FindTheCompany
Coal: The Intercept reported this week that in an email exchange, a Clinton Foundation donor hired as a political consultant for Peabody Energy made an effort to secure a meeting between Hillary Clinton and executives at the coal company. The correspondence was initiated by Joyce Aboussie — who gave the Clinton Foundation between $100,000 and $250,000 and worked for the lobbying firm of former House Democratic Leader Dick Gephardt. In the email, Aboussie said "It should go without saying that the Peabody folks came to Dick and I because of our relationship with the Clinton's."
Morocco: In May of 2015, Politico, ABC News and Yahoo reported that Morocco's state-owned phosphate company OCP donated $1 million to the Clinton Foundation for a conference in Marrakech. The Politico story said "Hillary Clinton's relationship with Morocco's government was pivotal" in brokering the meeting and noted that "not long after stepping down in 2013, Clinton joined her family foundation's board, and that same year OCP donated between $1 million and $5 million to the philanthropy." Politico also noted that prior to the donations, "as protests raged on Moroccan streets, Hillary Clinton in a joint 2011 appearance with Morocco's foreign minister praised the king for introducing constitutional reforms and said his country was 'well-positioned to lead in this area because it is on the road to achieving democratic change.'" Additionally, Politico reported, in 2012 "even as the State Department continued to include Morocco in human rights reports and to flag concerns about government corruption, Clinton launched an ongoing U.S.-Morocco strategic dialogue, praising the country as "a leader and a model."
Algeria: A 2015 Washington Post investigation found that the Clinton Foundation accepted $500,000 from the Algerian government at a time when that country "was spending heavily to lobby the State Department on human rights issues." The Post reported that Clinton Foundation "officials acknowledged they should have sought approval in 2010 from the State Department ethics office, as required by the agreement for new government donors, before accepting" the money, which was earmarked for Haiti earthquake relief.
FOR FREE to continue reading
✔️ Unlock the full content of International Business Times UK for free
offer available for a limited time only
✔️ Easily manage your Newsletters subscriptions and save your favourite articles
✔️ No payment method required
Already have an account?
Log in
© Copyright IBTimes 2023. All rights reserved.