Before Ending Hudson River Cleanup, General Electric Gave Big Money To New York Lawmakers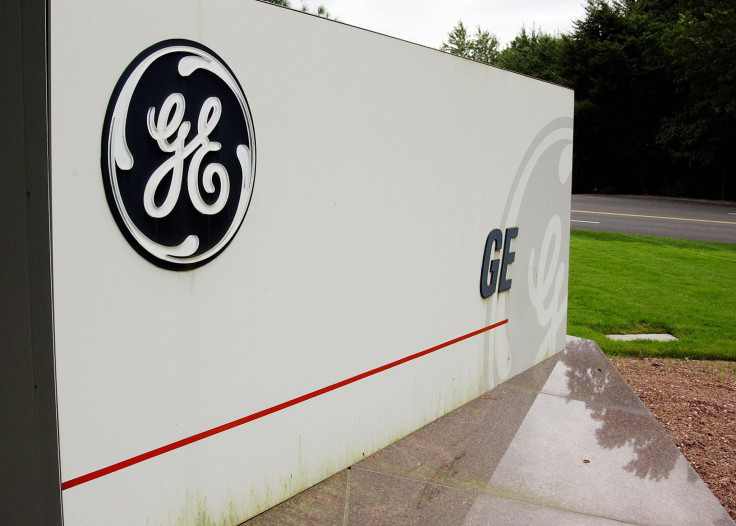 Since General Electric announced it was ending its dredging of the Hudson River last year, conservationists, local officials and some state legislators have decried the move and called on the federal government to force the company to do more. While New York's huge congressional delegation is well-positioned to intensify that pressure, one major environmental group says the state's federal lawmakers have been missing in action — at a time when GE has delivered big money to the state's federal lawmakers.
According to Scenic Hudson, one of the main organizations pressing the federal government to force GE to continue the cleanup, New York's two senators and many of the state's 27 House members have been less assertive than some of their state and local counterparts. The Environmental Protection Agency in Washington approved the plan that would allow GE to end its dredging.
"New York has the largest Superfund site in the nation in the Hudson that is an environmental and health threat and a major obstacle to job creation in upstate communities," said the group's spokesperson, Andy Bicking. "EPA is passing the buck for additional cleanup to New York's taxpayers. Despite all this, our statewide elected officials and congressional representatives have failed to show any public leadership to address the problem, despite having been briefed on this situation for years. What's wrong with this picture?"
As the debate over the cleanup has unfolded, GE employees have donated more than $331,000 directly to New York's senators and House members in the previous three election cycles, according to an International Business Times review of campaign finance data. That includes more than a quarter-million dollars to lawmakers who represent districts near the Hudson River. In addition, employees of lobbying firms contracted to represent GE since 2010 have delivered another $617,000 to New York's congressional delegation. In 2012 and 2014, GE and its employees also collectively delivered more than $146,000 to both parties' House and Senate campaign committees which support those federal lawmakers.
Among New York's top recipients of GE-linked campaign cash are:
- Sen. Kristen Gillibrand, who has received $55,950 since 2008. Gillibrand counts several high level General Electric officials among her donors, including GE CEO Jeffrey Immelt, the head of GE's in-house lobbying efforts, Nancy Dorn, GE CFO Jeff Bornstein, GE CFO Keith Sherin and GE lobbyist Eric Pelletier. Gillibrand has received another $181,675 from outside lobbyists hired by GE.
- Sen. Charles Schumer, who has received $16,500 in the past eight years and includes top GE officials including GE CFO Jeffrey Bornstein, CEO of GE Capital Keith Sherin, CEO of GE Power and Dorn. Schumer received $168,900 from employees of lobbying firms hired by General Electric during that time.
- Rep. Paul Tonko, a Democrat who represents New York's 20th Congressional District. Tonko has received $39,100 since 2008 from GE employees, according to data compiled by the Center for Responsive Politics and reviewed by IBT. That includes donations from GE Vice President Victor Abate and GE lobbyist Janice Smith.
- Rep. Joseph Crowley, A Democrat who represents New York's 14th Congressional district and received $28,000 from GE. He also received $26,500 from GE's outside lobbying firms during that time.
Most New York lawmakers did not respond to IBT's questions about General Electric and its Hudson River clean up. The handful that did asserted that they remain concerned about the prospect of GE's pollution still remaining in the river.
John Doty, a spokesperson for Rep. Jerry Nadler, told IBT that the congressman "pushed strongly for the initial dredging and clean-up, and shares the concerns of many environmental groups that GE has not yet done enough to mitigate the damage done by its polluting," Doty added that while Nadler "is pleased that the EPA has fast-tracked their review of the effectiveness of clean-up to date, he remains very concerned that GE has been authorized to dismantle their remediation processing plant."
A statement from Rep. Jose Serrano expressed support for environmental advocates pushing GE to finish dredging in the Hudson.
" As a strong believer that access to a clean and healthy environment should be a right and not a privilege, I fully support environmental advocates' call for GE to do more and finish the cleanup of PCBs in the Hudson River," Serrano said in a statement to IBT. "Numerous federal agencies believe that serious contamination remains, and I believe that GE owes it to New Yorkers to continue to clean up the contamination and protect the health and safety of millions of New Yorkers."
Similarly, a spokesperson for Gillibrand told IBT in an email that the lawmaker had met with EPA Administrator Gina McCarthy in December to discuss further dredging and had submitted questions April 19 expressing concern for the effects of PCBs on fish populations.
Bicking of Scenic Hudson told IBT that two other House lawmakers from New York have also been active on the issue. In December, Democratic Rep. Sean Patrick Maloney helped environmental groups secure meetings with federal environmental regulators to discuss their concerns about the Hudson. Meanwhile, in February, Republican Rep. Chris Gibson asked EPA submitted questions to Gina McCarthy asking whether the agency was considering taking any new steps to expand the cleanup.
Environmental groups appear to have generated more political support at the state and local level. There, more than 80 municipalities and 161 legislators in New York have called for a larger cleanup, while State Comptroller Thomas DiNapoli backed a shareholder resolution that could have forced the company to detail its legal liability for the pollution.
FOR FREE to continue reading
✔️ Unlock the full content of International Business Times UK for free
offer available for a limited time only
✔️ Easily manage your Newsletters subscriptions and save your favourite articles
✔️ No payment method required
Already have an account?
Log in
© Copyright IBTimes 2023. All rights reserved.