Ted Cruz Gets Valuable Endorsements As Last-Ditch Effort To Thwart Donald Trump Begins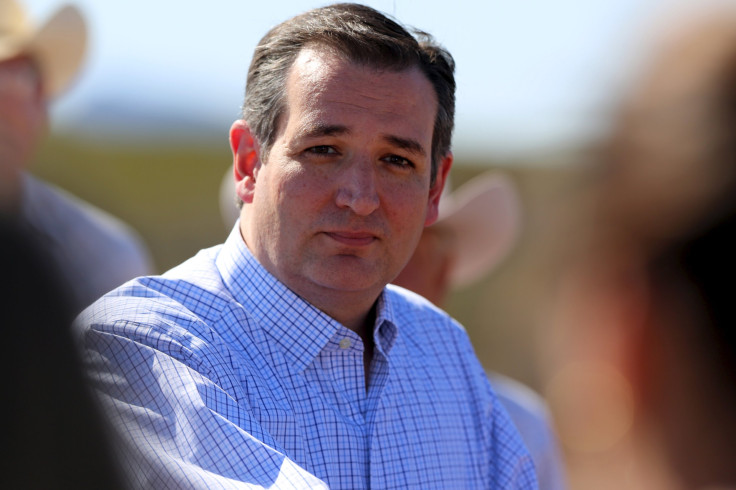 Sen. Ted Cruz may now be the last, best hope for the anti-Trump faction of the Republican donor class. That group is now engaged in a last-ditch effort to deny Donald Trump the delegate majority he needs to claim the presidential nomination and avoid a brokered convention in Cleveland.
Cruz received two major endorsements on Wednesday, the day after he triumphed in Utah's caucuses but lost the Arizona primary to front-runner Trump. The new pledges of support for Cruz came from Jeb Bush, the former establishment favorite for the Republican nomination, and the Club for Growth PAC, an influential, big-money political action committee.
Former Florida Gov. Bush, who dropped out of the race last month after a dismal showing in South Carolina, had avoided endorsing any of the surviving candidates until now. And the Club for Growth, while never shy about getting involved in internal Republican disputes, has not formally endorsed a presidential candidate before. The sudden displays of support for Cruz appear to be part of a renewed attempt to ensure Trump does not wind up the standard-bearer for the Republican Party.
Indeed, Bush's statement announcing his endorsement was as much about Trump as it was about Cruz. Bush began by hailing Cruz as "a consistent, principled conservative," drawing an implicit contrast with the more politically flexible Trump.
"For the sake of our party and country, we must move to overcome the divisiveness and vulgarity Donald Trump has brought in the political arena, or we will certainly lose our chance to defeat the Democratic nominee and reverse President Obama's failed policies," said Bush.
Club for Growth President David McIntosh similarly cited "a vast gulf between the two Republican candidates on matters of economic liberty."
The group has clashed with Trump before. In September, after the Club for Growth ran a series of attack ads in Iowa against him, Trump sent a cease-and-desist letter. Last week, he accused the group of trying to "extort" him by asking for a $1 million donation and then resorting to attack ads when he turned them down.
The new endorsements from Bush and the Club for Growth reflect a widening split in the GOP over how to deal with the Trump phenomenon. Charles and David Koch, the billionaire brothers who oversee one of the country's most powerful conservative donor networks, have indicated that they will remain neutral during the primary race; other major Republican donors, including casino magnate Sheldon Adelson, have said publicly that they would have little problem supporting Trump if he is the general election nominee.
But other major Republican contributors, including some members of the Koch network, have taken an avowed "anyone but Trump" stance and poured millions of dollars into anti-Trump super PACs. Last week, some conservative power brokers even discussed the notion of running a third-party candidate against Trump if he wins the nomination.
Even with greater establishment support, Cruz has little chance of locking up the nomination before the convention. But if he scoops up enough delegates to withhold a majority from Trump, it could lead to a brokered convention in July. That could be another opportunity for major donors like the Kochs to exert their influence on the nominating process.
© Copyright IBTimes 2023. All rights reserved.