Portuguese in Mozambique: A Story of Reverse Migration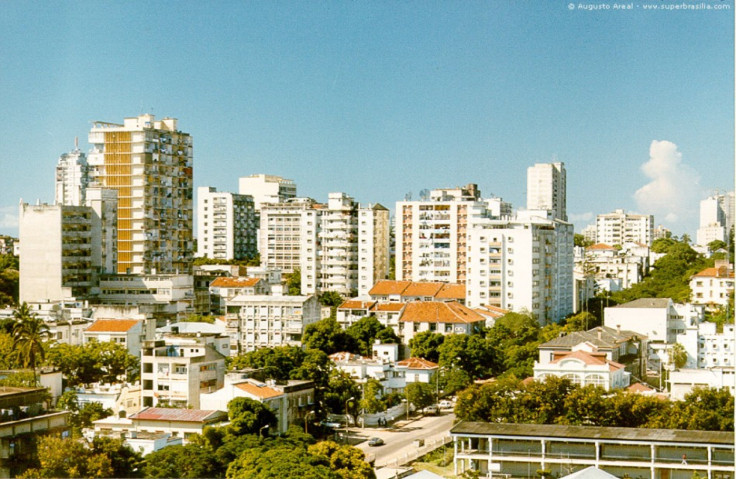 For many decades global migration patterns have followed the same theme: people from poorer countries moving (legally or otherwise) to the advanced nations of the west in a search for jobs and prosperity.
Since the end of World War II, the mass immigration of millions of both skilled and unskilled laborers from the developing world has dramatically altered the demography of such prominent western countries as the United States, Canada, Great Britain and Germany, among others.
Now, at the beginning of the 21st century, as the economies of formerly wealthy western nations have begun to deteriorate – perhaps irreversibly – an extraordinary new paradigm is taking place. Western Europeans, fed up with joblessness and austerity, have commenced moving to the fast-growing economies of the emerging world -- in some cases, to the lands their ancestors had colonized centuries ago.
Consider the case of Portugal and the African nation of Mozambique, once part of the grand, global Portuguese empire.
Thousands of young Portuguese have migrated to Mozambique in recent years – reportedly as many as 120,000 in 2011 alone.
Rebounding from decades of a devastating civil war, Mozambique's economy expanded 6.7 percent in the third quarter of 2011 over the year-ago period. Once solely an agricultural economy, the country's vast natural resources are now being exploited for development.
In October 2011, Johannes Mueller, the International Monetary Fund's (IMF) mission chief for Mozambique, wrote: "Mozambique remains resilient to the weakening global economic prospects. Economic growth could reach 7.25 percent this year and further accelerate over the medium term, helped by strong public investment and activity of mega-projects in the natural resource sector. Benefiting the poor in particular, headline inflation has decelerated sharply, from 16.5 percent at end-2010 to less than 8 percent at end-September 2011. This reflected favorable developments of international prices, a good harvest, a stronger metical [currency] and, importantly, the authorities' prudent fiscal and monetary policy stance."
Last year, Mozambique's currency, the metical, climbed 19 percent against the U.S. dollar last year, according to Bloomberg; one of the best-performing currencies in the world.
In contrast, like all other peripheral euro zone nations, Portugal is in a deep economic crisis, featuring insurmountable debt, rising unemployment, drastic spending cuts and a pervasive gloominess that has sparked emigration among its frustrated youth.
According to reports, more than one-quarter of Portuguese youth (between the age of 16 and 25) are jobless. Eurostat reported that the overall unemployment rate was 13.6 percent as of December 2011.
Marcio Charata, a Portuguese immigrant in the Mozambican capital of Maputo, told BBC: Here is the opposite of Portugal -- each day you see the economy of Mozambique is growing. When you open the newspaper you see hundreds of millions of dollars are to be invested. So it's a great atmosphere to be here and I'll say a safe gamble to come here to work. In Portugal your effort doesn't matter. Unless you have a well-connected father there are no jobs in private companies."
Charata also commented on the irony of Europeans fleeing to Africa in search of work and higher living standards.
"Portugal as a colonialist country in Africa -- we did a lot of mistakes and people my age are not proud of that," he said.
"But I think our mentality is very, very different. We are not here to conquer a country."
Maria, a Portuguese immigrant in Mozambique, told the Guardian newspaper:
There's so many new people arriving every day. They just keep coming. Four years ago it was very quiet. But two years ago everything changed. It feels like it's tripled in the last two years. Every week I see new people in the restaurants, the clubs.
Another migrant from Lisbon, Carlos Quadros, told the paper: Things aren't so good in Portugal, it's in crisis. There's no work at all, and if you get work, you don't get good pay. And it's going to get worse.
Consul general Graça Gonçalves Pereira, told western media that the number of Portuguese flowing to Mozambique is increasing.
We can see there are more people now, she said. It's no surprise. It's natural to look for something better, and Portuguese people always emigrate. It's been a habit of ours since the 16th century.
The loss of so many skilled workers has some in Portugal worried.
It's very distressing to see that Europe cannot make the right decisions to overcome the crisis and is again forcing the people of Portugal to emigrate, Ana-Maria Gomez, a socialist member of the European Parliament, told BBC.
Portugal… is exporting the best, the ones that we need, our scientists, our teachers, our engineers – the best and the brightest that Portugal and Europe really need. It's a tremendous impoverishment to the country.
Perhaps not surprisingly, signs of resentment are emerging among native Mozambicans facing the sudden influx of foreigners (a scenario identical to Western Europe in prior decades).
They've been stealing jobs, Carlos Litulo, a Mozambican complained to BBC.
How can you bring someone from Portugal when you have qualified accountants here?
Indeed, some locals lament that foreign companies, particularly from China and India, receive tax incentives from the Mozambican government and give the best jobs to their own nationals.
Moreover, despite all the economic advances of the past two decades, most Mozambicans remains very poor.
According to the World Bank, the average life expectancy is only 48 years and about 55.2 percent of the population is living in poverty. Befitting an underdeveloped nation, about 70 percent of the people live in rural areas.
The World Bank's latest survey suggest that "poverty reduction has stagnated and that growth has not resulted in job creation. In addition, the global food and fuel crises continue to cloud Mozambique's economic outlook."
The Bank added ominously: "Sustaining the country's impressive performance over the last two decades will require further investments to expand the country's infrastructure networks, including roads, railways, energy, water, and ports."
Mozambique's other principal challenges, the Bank noted, include more job-creation; the acceleration of economic growth in an inclusive manner.
Thus, there is no guarantee that Mozambique will be able to truly establish and sustain a prosperous society – the kind that can attract large numbers of highly-skilled immigrants that want to stay for generations.
Indeed, any economic setback, particularly one that hurts the urban educated elites of Maputo, would likely send the Portuguese immigrants back home or elsewhere.
© Copyright IBTimes 2023. All rights reserved.