Prince Harry Should Stop Reliving 'Tortured Past' Amid Legal Battle With Press: Royal Author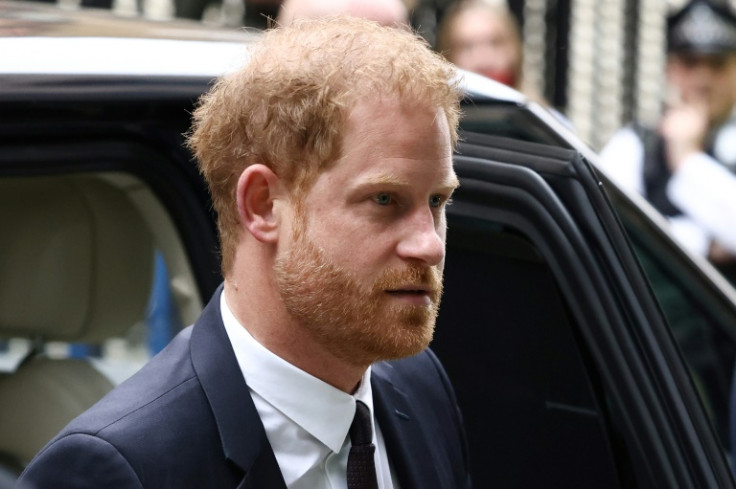 KEY POINTS
Christopher Andersen wondered if Prince Harry's battle with the press was causing more harm than good
The "King" author suggested that testifying in court must have been "emotionally wrenching" for Harry
Andersen said Prince Harry's approach comes at an "emotional cost"
Prince Harry's quest to hold the U.K. press accountable may have taken a toll on his mental health, a royal expert has suggested.
Journalist and royal author Christopher Andersen shared his thoughts on the Duke of Sussex taking the stand and facing cross-examination Tuesday and Wednesday in his lawsuit against Mirror Group Newspapers, which he is suing for allegedly using unlawful techniques such as phone hacking to score scoops on his life.
Andersen told Fox News Digital that he feels it would have been best for Prince Harry to move on rather than revisit a painful past. In his 2021 docuseries "The Me You Can't See," the "Spare" author mentioned that London "is a trigger" and spoke at length about his fears of visiting his home country.
"I think he would be wise to stop reliving what he obviously considers to be his tortured past in England and focus on his new life in the U.S.," the "King" author said. "It's not as if he doesn't have other issues to deal with... Never a dull moment for the Montecito Sussexes."
Prince Harry appeared more assertive when he took the witness stand on the second day of his testimony, the outlet noted. However, by the end of the cross-examination, he was "emotional" and "hung his head and slumped slightly in his chair," People reported.
Andersen suggested that Prince Harry giving evidence may have brought up the trauma he suffered as a child and as a teen.
"Prince Harry suffers from PTSD and the painful memories of that day in September 1997 walking behind his mother's coffin come flooding back," Andersen claimed. "Testifying for seven hours in open court must have been emotionally wrenching for him since it meant reliving a childhood and young adulthood spent dodging Britain's famously relentless tabloid press."
The royal expert, however, noted that testifying was Prince Harry's "choice and his choice alone."
He claimed that the royal family preferred to deal with things "essentially behind the scenes," but that Prince Harry "sees the working relationship that exists between the monarchy and the press as an unholy alliance in which some members of the royal family benefit at the expense of others." International Business Times could not independently verify the claims.
"[S]o it's understandable that he would choose to chart his own course. However, taking this approach comes at an emotional cost. Harry is willing to pay that cost and on some level, you really have to admire him for it," Andersen continued.
On Wednesday, Prince Harry told the court via his witness statement that he had been "livid" over photos that appeared in The People in 2009 of him with British TV personality Caroline Flack, who died by suicide in 2020.
In his testimony Wednesday, the Duke of Sussex claimed that he'd been "stalked" by photo agency Ikon for over a decade and described a paparazzi ambush while he was with Flack outside his friend Mark Dyer's house.
"This evening was strictly between myself, Caroline – who is no longer with us – and Mark Dyer," he said in the witness box.
Prince Harry said stories such as the one about his secret meeting with Flack made him doubt the people he trusted as he had no clue how journalists got their information.
"Only Marko, Caroline and I knew of the plans, there was only a couple of other people invited and I don't think they knew that Caroline would be joining us," Prince Harry claimed. "Given the fact only the three of us knew the plan, I was highly suspicious and convinced someone had leaked the information to the press. I was angry. I hadn't told anybody."
Mirror Group Newspapers, the publisher of The Mirror, The Daily Mirror and The People, denies the claims of unlawful information gathering save for one instance, for which it apologized at the beginning of the trial.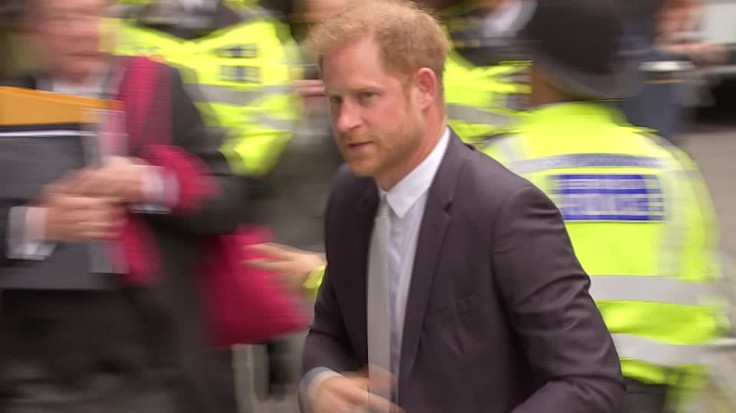 © Copyright IBTimes 2023. All rights reserved.