Prince Harry, Meghan 'Out Of Touch' For Blaming Post-Royal Career Woes On Bad Luck: Royal Commentator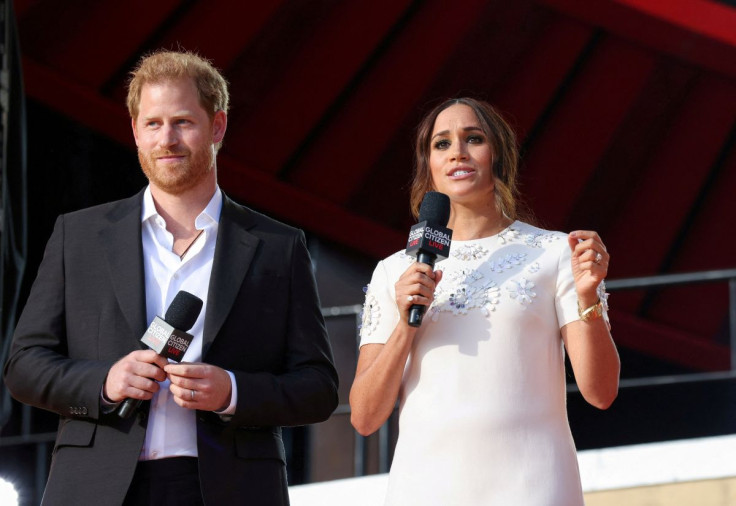 KEY POINTS
Kara Kennedy said Prince Harry and Meghan Markle are "out of touch" for blaming economic woes for their setbacks
The royal commentator claimed people are not interested in "watching videos of Meghan and Harry continuously moaning"
She also claimed the couple did very little work for the amount they were offered in their deals with Spotify and Netflix
Royal commentators have reacted to a report claiming that Prince Harry and Meghan Markle blame bad luck for their recent string of career woes, including losing their multimillion-dollar, multi-year Spotify deal.
During an interview with Sky News host Caleb Bond, The Spectator's Kara Kennedy weighed in on a recent Daily Mail report that cited unnamed sources as saying that the Duke and Duchess of Sussex allegedly believe that they have been "repeatedly unlucky" with world events and that the pandemic, economic woes, the death of Queen Elizabeth II and the decline in Prince Philip's health "severely impacted" their attempts to launch post-royal careers. International Business Times could not independently verify the information.
Kennedy said that if the report is true, the Sussexes are "out of touch."
"This latest report really shows how out of touch they are with the average person," Kennedy claimed. "I'll give them the benefit of the doubt by saying that the Queen's death didn't do much for their cause because obviously, there was a lot of resentment from the British people and people over the world with how they treated her in her last few years."
The royal commentator continued, "But to say economic [downturn], probably referring to multiple recessions and a cost of living crisis, [is to blame]... I mean, they obviously think that if none of that would have happened, then people would want to spend their hard-earned cash on watching videos of Meghan and Harry continuously moaning. It's insane. I would rather set fire to my money than do that."
Kennedy also called out the couple over the number of projects they've delivered in the nearly three years since they signed their deals with Spotify and Netflix.
"This isn't just a small amount of money either. The Spotify deal was $20 million. [The] Netflix [deal] was reportedly $150 million. It's an astonishing amount of money for how little work they've done. I mean, it's a combination of, I think, 15 hours of output," the journalist said.
Last month, the Sussexes and Spotify announced that they mutually agreed to part ways.
Prince Harry and Markle delivered just 13 hours of programming during their partnership with Spotify — 12 episodes of the duchess' "Archetypes" podcast, and a one-off holiday special.
A report by The Wall Street Journal claimed that the couple didn't meet the productivity benchmark expected from them to receive the full payout from the deal.
Royal commentator Kinsey Schofield, the host of the royalty podcast "To Di For Daily," also reacted to the Daily Mail report, saying that blaming the pandemic for their lack of productivity was "ridiculous."
"This is all very ridiculous and it seems very callous," Schofield said. "And if it's not true, I would hope that the Duke and Duchess of Sussex would release a statement to say that it's not true because I think a lot of people are reading this headline and thinking to themselves, 'Oh I see who they really are now' and that's absolutely not what you would want as a brand — to look so cold, so callous and so cruel."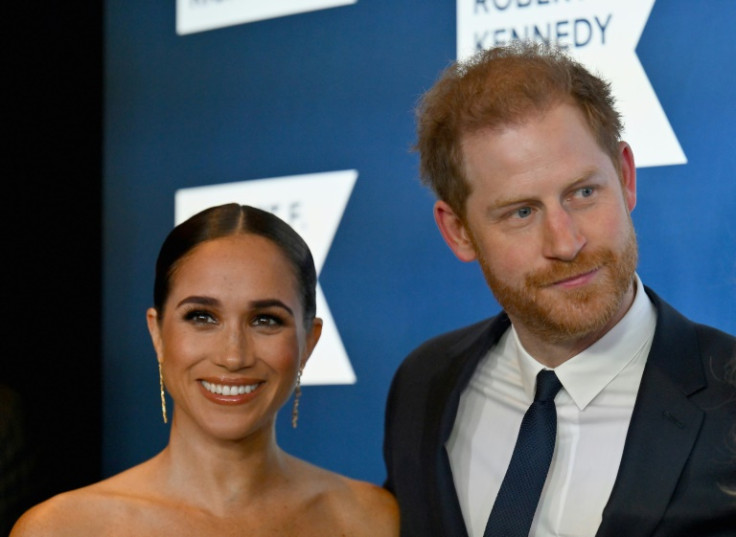 © Copyright IBTimes 2023. All rights reserved.