Prince Harry 'Needs Help' After Emotional Breakdown; Duke Has Been 'Markled'
Prince Harry needs help according to a columnist.
The Duke of Sussex got some worried after he broke down in tears at the WellChild Awards. Prince Harry became emotional after he opened up about becoming a parent with wife Meghan Markle.
TV personality Katie Hopkins reacted after seeing the emotional duke. According to her, Prince Harry needs help
"Just embarrassing. Not the behaviour we expect from someone with his privilege or position. The boy needs help," she wrote on Twitter.
"Definitely needs help! Looks sounds totally different!" another user added.
One user said that Prince Harry has been "Markled" while referring to his marriage to the former "Suits" star. Another said that it was no surprise that he needs help because he married Markle.
One netizen made fun of Prince Harry and said that maybe he was emotional because there were days when he has trouble getting out of bed because the climate is changing. A different user pointed out that "Hollywood" and "royalty" don't end well.
Meanwhile, a different user doubted Prince Harry's action and wondered if he was playing the Princess Diana card again.
"I remember Diana visiting a local hospice, she broke down and cried. Now I'm wondering if Harry is playing the Diana card yet again??!! He'll do anything and use anyone for attention," the netizen wrote.
Prince Harry was first accused of using the Princess Diana card when he released a statement comparing his late mother and wife. The Duke of Sussex said that he lost his mother and that he is witnessing how Markle is falling victim to the same powerful forces — the press.
Another online user commented with a photo of Queen Elizabeth II with a statement that read, "He's not really yours!" The user was referring to the rumors that Prince Harry is James Hewitt's son.
Just recently, a netizen questioned Prince Harry's royal status. The netizen said that Prince Harry is not a proper royal because he looks too much like the cavalier officer.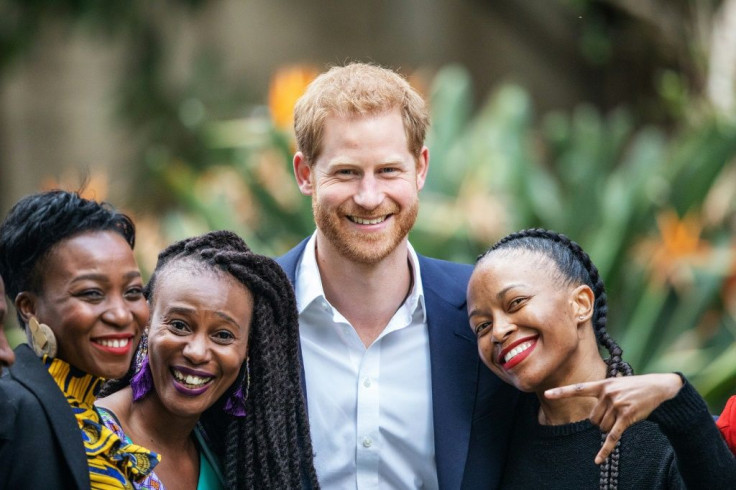 © Copyright IBTimes 2023. All rights reserved.