Prince Harry's Bestseller 'Spare' Won't Necessarily Be A Blockbuster If Made Into Movie: Commentator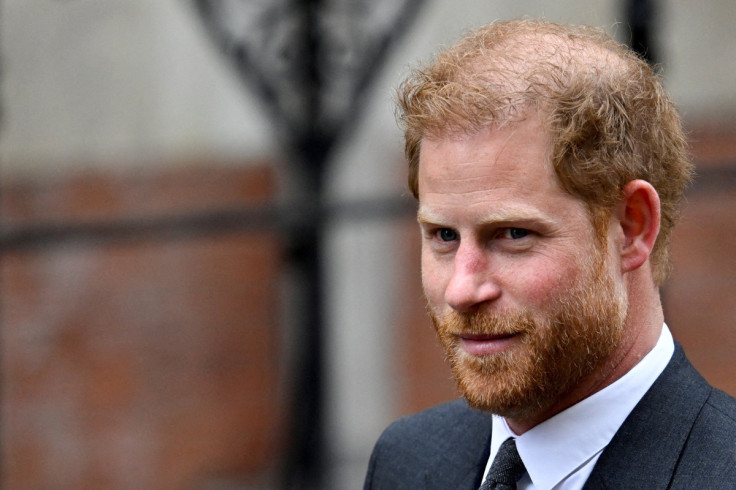 KEY POINTS
Gemma Tognini claimed that a number of people hate-purchased the Duke of Sussex's bombshell book
The GT Communications founder claimed the book's success doesn't mean it will be a blockbuster if it hits the big screen
She noted that a film's success depends on many factors, such as the script and cast
The success of Prince Harry's bombshell memoir "Spare" does not guarantee that it will be hit if it is made into a film, a royal commentator has claimed.
GT Communications founder Gemma Tognini made the comment while discussing the Duke of Sussex and his book on Sky News Australia's "The Royal Report" with host Caroline Di Russo and fellow guest Bronte Coy, an entertainment reporter at News.com.au.
Forbes recently reported that "Spare" is the No. 1 bestselling nonfiction title so far this year, with more than 1 million print copies of the 400-page memoir sold in the U.S. Following the news, reports surfaced that Prince Harry and Meghan Markle are considering selling the rights to the book.
Asked if a No. 1 bestseller translates into a blockbuster, Tognini said, "No, it doesn't. Not necessarily."
"You've got this best seller, but I would also argue that it doesn't even indicate that [Harry and Meghan] are popular," the entrepreneur and strategic adviser said. "There's hate purchases in there. I know people who are like, 'I can't stand it, but I have to read it.' So I don't necessarily think it's going to be a blockbuster."
She added that for a film adaptation to be a hit, it would depend on various factors, including the producer, the script and the cast, among others.
"It depends on who produces it, it depends on what kind of scripting there is, casting, production and marketing," she explained.
Tognini gave one example of popular books not necessarily reaching the same level of critical or commercial success when turned into a film. She noted that while "Where the Crawdads Sing" was a bestseller, its movie adaptation was reportedly "horrible."
"Case in point, I don't think ['Spare' is] going to be necessarily a blockbuster," Tognini said.
International Business Times could not independently verify the claims.
This comes after a report by the Daily Express claimed that the Duke and Duchess of Sussex are allegedly hopeful they can sell the film rights to "Spare," which was released in January.
Netflix is reportedly considered a top contender for the rights, given that Prince Harry and Markle have a multi-year deal with the streaming giant that's estimated to be worth $100 million.
But an unnamed source familiar with Prince Harry and Markle told the New York Post that the pair "have no intention of turning 'Spare' into a film."
After the Sussexes parted ways with Spotify last month, Netflix announced that it has multiple projects with Prince Harry and Markle in the works.
"We value our partnership with Archewell Productions," a Netflix spokesperson told People. "'Harry & Meghan' was Netflix's biggest documentary debut ever, and we'll continue to work together on a number of projects, including the upcoming documentary series 'Heart of Invictus.'"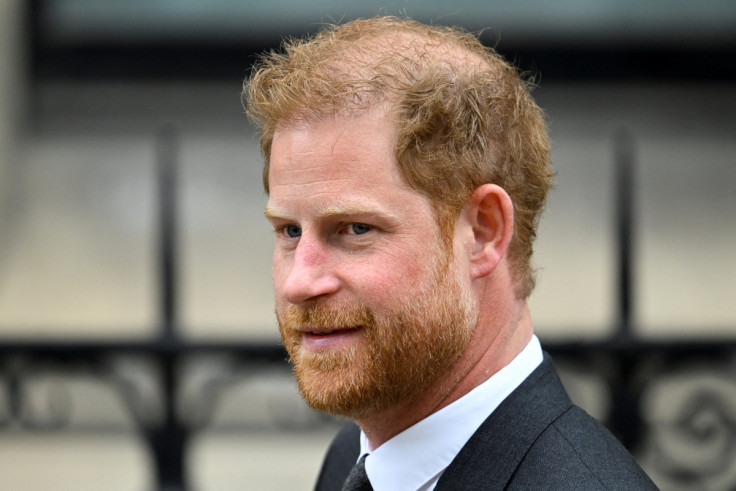 © Copyright IBTimes 2023. All rights reserved.