Prince William Hates Photographers Just Like Brother Prince Harry, Royal Source Says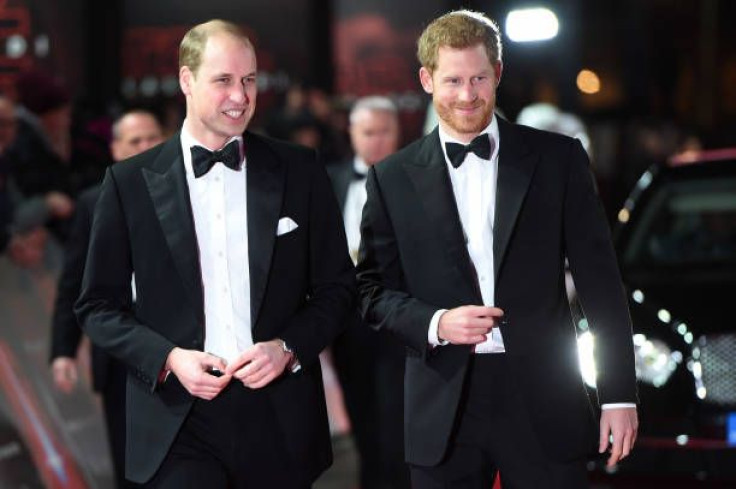 Prince William and Prince Harry are both far from fond of photographers.
Princess Diana's two sons don't like cameras following them around. The Duke of Cambridge has made this clear since he was 5 years old. According to Ken Wharfe, Princess Diana's former bodyguard, Prince Charles and the People's Princess accompanied Prince William on his first day of school. The late Princess of Wales reminded Prince William to behave because there are a lot of photographers.
"Diana said to him in the car, 'When you get to school there are going to be lots of media and lots of photographers, you've got to behave yourself," Wharfe recalled (via Express). "You're going to get this for the rest of your life."
"William turned around and said something which was extraordinary. He said, 'Don't like 'tographers,'" Wharfe continued.
Prince William's brother, Prince Harry, is more open about his dislike of the photographers and the media as a whole. In fact, he blamed the paparazzi for Princess Diana's accident.
"I think one of the hardest things to come to terms with is the fact that the people that chased her into the tunnel were the same people that were taking photographs of her while she was still dying on the back seat of the car," Prince Harry told BBC in 2017 to mark Princess Diana's 20th death anniversary.
"She had quite a severe head injury but she was very much still alive on the back seat. And those people that caused the accident, instead of helping, they were taking photographs on the back seat, and then those photographs made their way back to news desks."
Early this month, Prince Harry and Meghan Markle stepped out together at the WellChild awards. There they met 4-year-old Mckenzie Brackley who received the Inspirational Child award.
"They were so lovely. They knew [Mckenzie] was scared of the cameras and they said they didn't like the cameras either so they turned around," Brackley's mom said.
In addition, the Duke and Duchess of Sussex shy away from the cameras when they attended the Sentebale Polo Cup, where they were photographed kissing.
"It was quite clear that they didn't want the press anywhere near them," a photographer said. "They were photographed on the red carpet and at the end of the match, but they wanted to be left alone the rest of the time even though this was a major charity event for Harry with a big international press presence."
© Copyright IBTimes 2023. All rights reserved.