Prince William, Kate Middleton Still In Love Despite Rose Hanbury Cheating Rumors
Prince William and Kate Middleton looked happy and in love on their recent outing despite the cheating rumors.
Earlier this year, there were rumors that Prince William had an affair with Rose Hanbury. According to an insider, the speculations rocked the palace and they affected the couple's marriage, but they were not splitting.
The Duke and Duchess of Cambridge are keen on making their marriage work. Despite the rumors, they continue to make joint appearances. On Monday, Prince William and Middleton showed up at Wimbledon and they appeared very in love, Cosmopolitan reported.
"Judging from a recent courtside appearance at Wimbledon, Kate and William's vibes are stronger than ever post-scandal," the publication noted.
According to Dr. Nikki Goldenstein, Middleton and Prince William's matching outfits were a sign of their close bond. When two persons are dating they want to fit with their partner because they look united if they match their clothes and that's how the Duke and Duchess of Cambridge appeared at Wimbledon.
Body language expert Judi James also noticed the couple's tight relationship. James said this is evident in the way they acted and positioned themselves at the event.
"The body distance and touch-free behavior combined with the intense and mutual eye-gaze and wide, amused-looking smiles suggest strong ties of friendship as well as their bonds as a married couple. William's wide grin suggests Kate enhances his life and lifts his mood," James said.
Meanwhile, James noticed that the Marchioness of Cholmondeley looked less relax after she was romantically linked to the future king. Prince William, Middleton and Rose were last seen together at the state banquet that Queen Elizabeth II hosted for U.S. President Donald Trump.
The three of them were in different tables and didn't recognize each other during their awkward reunion. Also, James noted how Rose, a former model, looked less relaxed and happy when she walked into the banquet.
In related news, Prince William was very protective of Middleton when they were still dating. The Duke of Cambridge reportedly instructed his staff to support his then-girlfriend since she was being targeted by the paparazzi. Middleton was also briefed on how to react to the media and photographers.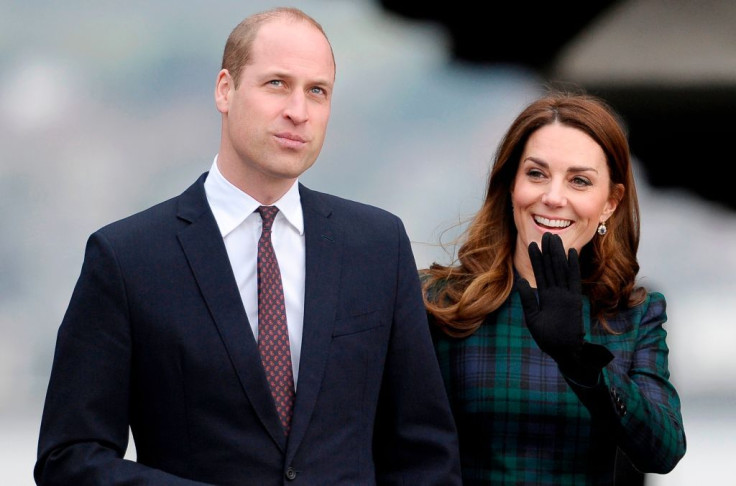 © Copyright IBTimes 2023. All rights reserved.