PS4: PlayStation 4 Selling For Over $800 On Ebay [PHOTO]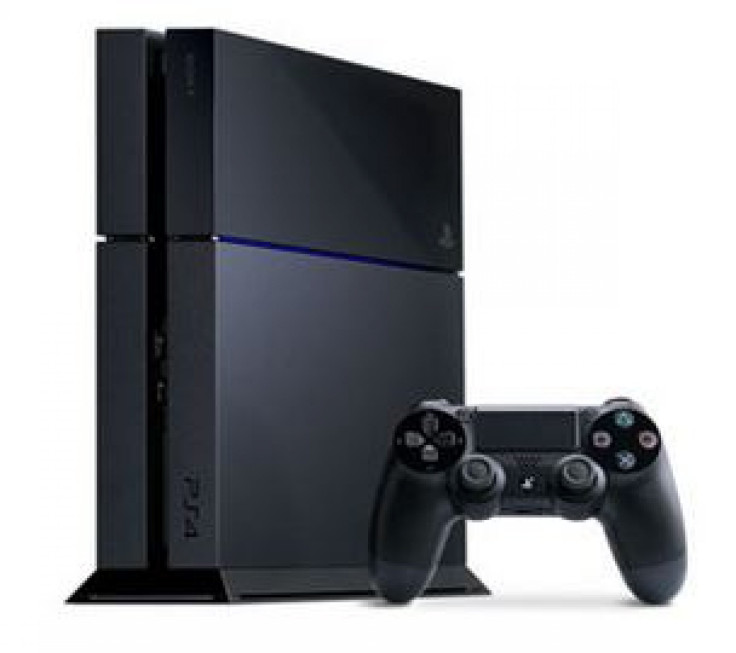 The PlayStation 4 is a hot item. Earlier we reported that the PS4 is sold out at GameStop, despite the retailer allegedly getting the go-ahead from Sony to accept unlimited pre-orders for the next-gen console. Five PS4 bundles are also out of stock on Amazon. With available PS4 consoles dwindling, gamers could be getting desperate.
Right now, someone is willing to fork over $809 for a PS4. Keep in mind that the PS4 is going for $399 at retail, but there's at least one person that's willing to pay a premium of more than $400 to guarantee themselves a shiny new next-gen game console later this year. Check out the photo below.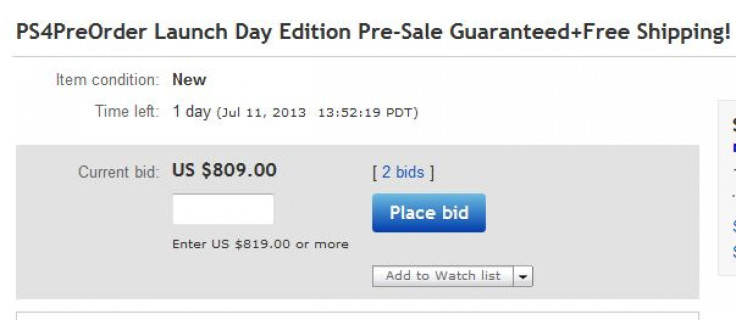 There's plenty of time left before this PS4 auction ends, so there's little doubt that the final price will be higher than it currently is. However, that's not the biggest amount we've seen a PS4 go for on eBay to this point. About a month ago, we saw a PS4 go for a whopping $2,000.00. Take a look at the photo below.

The above bids likely are responses to the PS4's lack of DRM and restrictions on used games -- and lower price -- compared to the $499 Xbox One. Sony Computer Entertainment CEO Andrew Brown has stated Sony might be unable to meet the initial consumer demand for the PS4. If recent events are any indication, Brown has been spot on.
If PS4 shortages continue, we wouldn't be surprised to see bids on PS4s like the ones above become more common as we get closer to launch day this holiday season.
What's the most you would pay for a PS4 and why? What do you think of the above prices for the PS4? Sound off in the comments below.
© Copyright IBTimes 2023. All rights reserved.
FOLLOW MORE IBT NEWS ON THE BELOW CHANNELS