PS4 Vs. Xbox One: Nearly All PS4 Bundles Sold Out At Amazon [PHOTOS]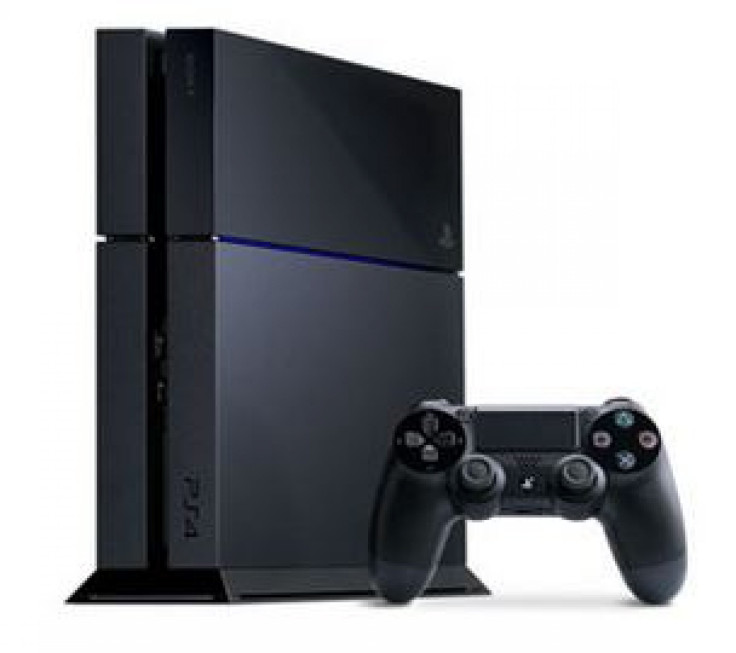 Five out of six total PlayStation 4 bundles are currently sold out at Amazon, with the PlayStation 4: Standard Edition being the lone offering that is currently available for pre-order, the retailer says.
The bundles that are sold out include the PS4 with "Battlefield 4" and cuts $10 a year off PlayStation Plus, Sony's online gaming service. PS4 with "Killzone: Shadow Fall" with the same $10 off annual discount on PS Plus is also unavailable. So is the PS4 bundle that ships with "Knack." The PS4 Launch Edition, which is guaranteed to be available on the PS4 launch date, according to Amazon, can't be pre-ordered either. Want the PS4 "Watch_Dogs" bundle? Hunt elsewhere, because that one is sold out too. Check out the photos below.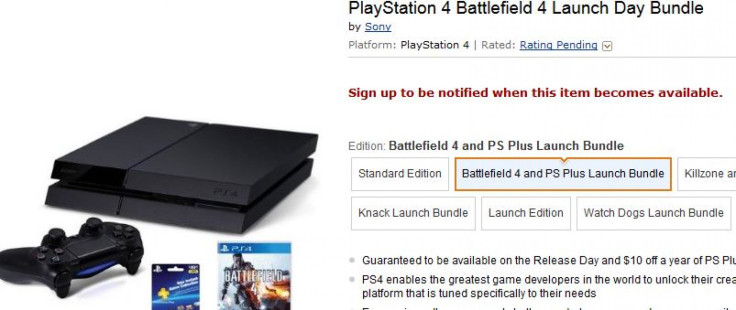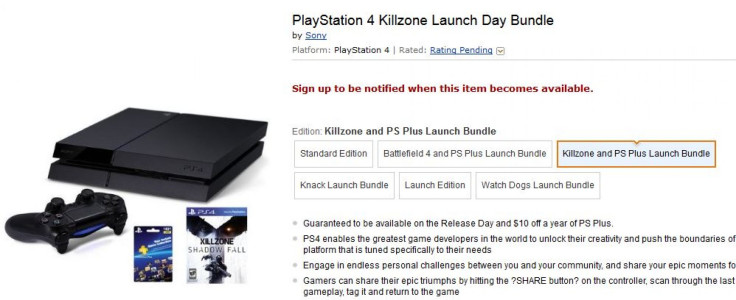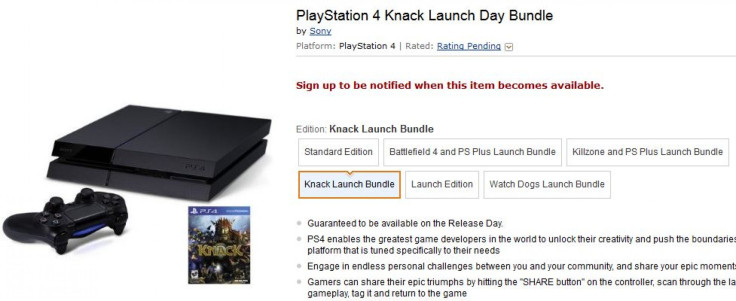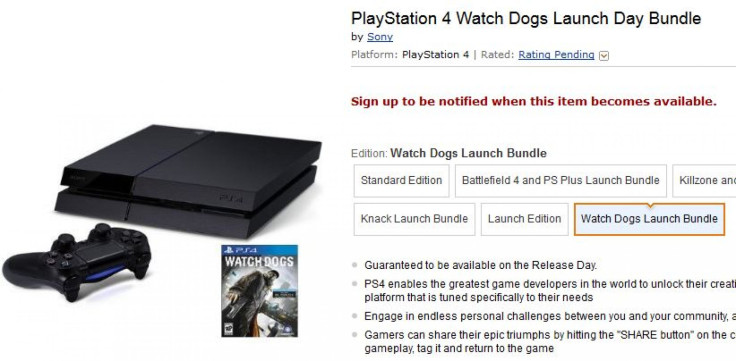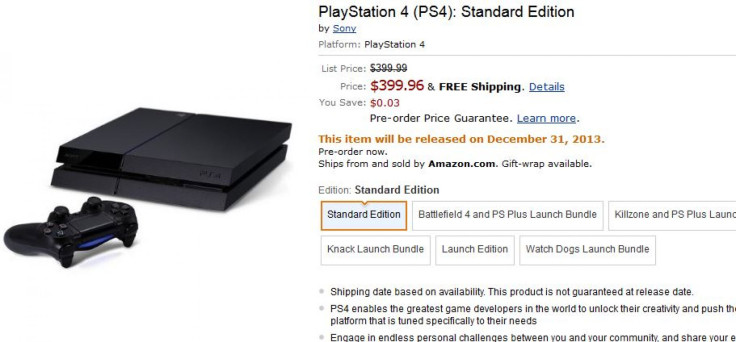 Meanwhile, the Xbox One: Day One Edition is sold out at Best Buy and the standard PS4 is sold out at GameStop despite an alleged decree by Sony that allowed GameStop to accept unlimited pre-orders for Sony's next-gen console. To top it all off, both consoles are in the top 10 on Amazon's Best Selling Video Games page. We imagine that Sony and Microsoft must both be smiling ear to ear.
What do you think of the above PS4 bundles being sold out at Amazon? Are you surprised? Why or why not? Have you pre-ordered the PS4 yet? Why or why not? If you did pre-order the PS4 which bundle did you pre-order and why? What do you think of the PS4 and the Xbox One? Sound off in the comments below.
© Copyright IBTimes 2023. All rights reserved.
FOLLOW MORE IBT NEWS ON THE BELOW CHANNELS