PS4: PlayStation 4 Sold Out At GameStop [PHOTO]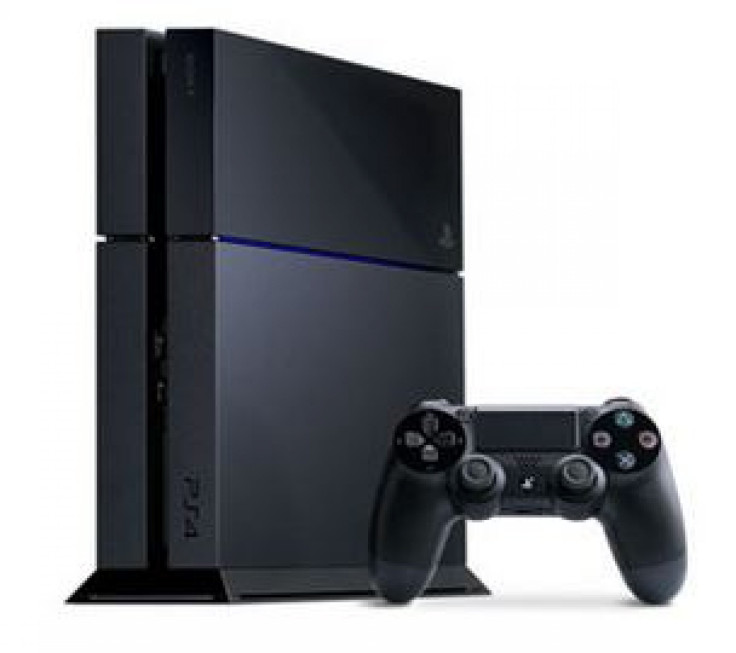 It just got a little more difficult to get your hands on the PlayStation 4. GameStop's website indicates that the PS4 is sold out. Check out the photo below.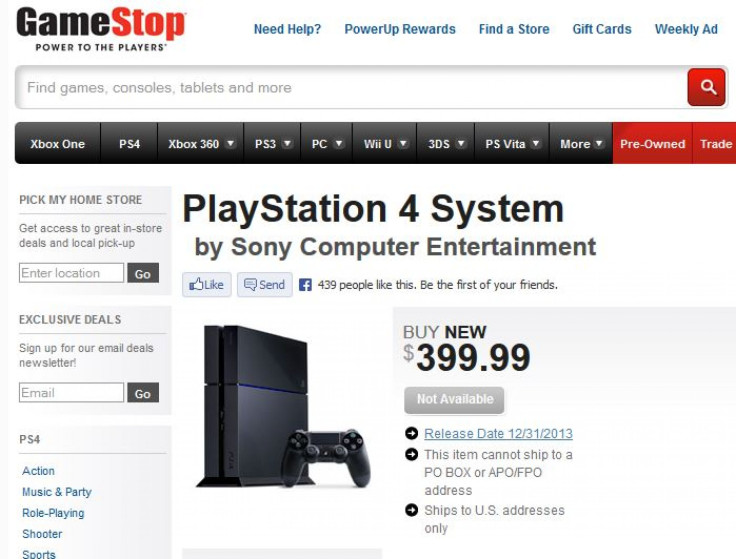 Now, the standalone version of the PS4 is paired with a greyed-out unclickable image that reads "Not Available." The news comes roughly two weeks after the leak of an alleged memo from Sony authorizing retailer GameStop to accept unlimited PS4 pre-orders.
While the standalone version of the PS4 is currently not available at GameStop, eight PS4 bundles can still be had (as of this writing). Among these are the PS4 "Call of Duty: Ghosts" bundle, PS4 "Battlefield 4" bundle, PS4 "Madden 25" bundle, PS4 "Assassin's Creed 4: Black Flag" bundle, and much more.
Meanwhile, every version of the Xbox One is still readily available at GameStop. Both the PS4 and Xbox One are expected to be released this holiday season. Exact release dates for the PS4 and the Xbox One have yet to be announced.
What do you think of the standalone version of the PS4 selling out at GameStop? Did you pre-order or do you plan to pre-order the PS4? Why or why not? Do you prefer the PS4 or the Xbox One? Sound off in the comments below.
© Copyright IBTimes 2023. All rights reserved.