Queen Elizabeth, Kate Middleton, Princes Charles, Harry, William Showcase Dance Moves [PHOTOS]
The royals know how to dance, too.
The members of the royal family have a lot of responsibilities, but they can be playful, too. In fact, the members of the royal family were photographed dancing at some point. Check out their dance moves below.
Queen Elizabeth II
In 1976, Queen Elizabeth II danced with President Gerald Ford at the White House during the Bicentennial Celebration of the Declaration of Independence. In this photo, the monarch looked elegant in her yellow gown and signature white gloves.
Kate Middleton
In 2017, Middleton returned to her royal duties weeks after having a bedrest while expecting Prince Louis. The Duchess of Cambridge joined Prince William and Prince Harry as they graced a charity event along with the cast members of "Paddington 2." On the said outing, Middleton showed her grooves when she danced with Paddington Bear at the train station.
Months after welcoming Prince Louis, Prince William, Middleton, Prince George, Princess Charlotte and their youngest sibling enjoyed a short vacation in Mustique. According to the onlookers, the Duke and Duchess of Cambridge were spotted dancing on a wild night out.
In 2006, Middleton shared the dance floor with Guy Pelly at a pre-Wimbledon party hosted by Sir Richard Branson. It seemed that the duchess really loves dancing.
Prince William
In 2016, Prince William was photographed trying his best to learn a move during a visit to Caius House Youth Centre. Meanwhile, in 2011, the Duke of Cambridge showed his smooth moves when he danced with Vanessa Boateng. Middleton was photographed smiling while watching her husband.
Prince Harry
In 2016, Prince Harry danced with soca singer Claudette Peters during a reception hosted by Prime Minister of Antigua. Earlier this year, the Duke of Sussex was so game in learning ballet during a visit to YMCA in South Ealing.​
Prince Charles
In 1978, Prince Charles learned the soul dance routine as he helped open the Inner London Education Authority's Multi-Ethnic exhibition "The Richer Heritage" at Country Hall in London. Prince Charles seemed to love the dance floor, too. In 1981, the Prince of Wales danced with First Lady Nancy Reagan in New York City.
In 1985, the Prince and Princess of Wales shared the dance floor and were photographed smiling during a tour in Australia. After three years, Princess Diana and Prince Charles were spotted dancing together again in Melbourne.
​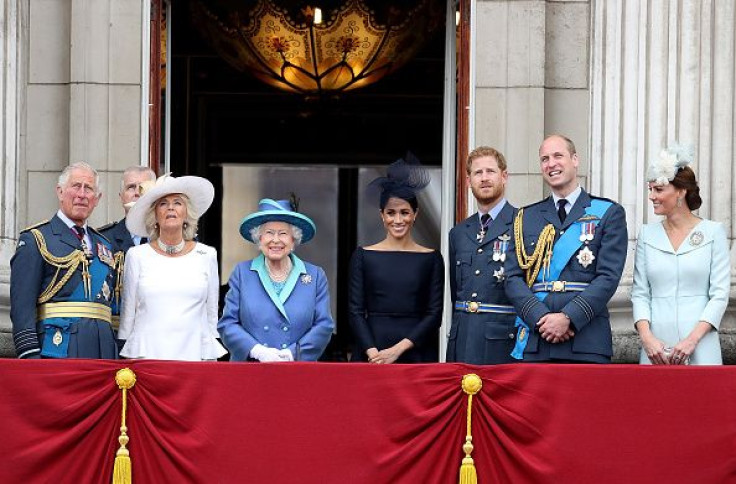 © Copyright IBTimes 2023. All rights reserved.