Queen Elizabeth Refuses To Let Prince Harry, Meghan Markle 'Exploit Their Royal Status'
Although Queen Elizabeth supports Meghan Markle and Prince Harry's decision to step back from their senior roles in the royal family, she won't allow the couple to "cash in" on the family name.
Over the weekend, the monarch reportedly sat down with her 35-year-old grandson to discuss the next steps for the couple. On Jan. 8, the Duke and Duchess of Sussex announced their plan to become financially independent and split their time between the UK and North America.
However, it is believed that Harry and Meghan's plan hit a snag after their trademarking requests for "Sussex Royal" were removed, and the couple was prohibited from using the name.
The Sun reported that Queen Elizabeth and Prince Harry had a four-hour heart-to-heart chat on Sunday, in which the monarch expressed her love for her grandson, but also clarified some of the decisions that have been made.
"The Queen had a lot to talk to Harry about, and this was the ideal time for them to both say their piece. When Harry and Meghan announced they wanted to quit, it all happened very quickly, and it was very stressful for all concerned," a royal source told the outlet.
"Sunday was the first time the Queen has had the chance to talk to Harry on his own and really find out what his plans are. It was a much more relaxed environment, and they were both able to speak their mind."
Although Queen Elizabeth would have liked Meghan and Harry to remain in their senior roles, she accepted their decision to build new lives outside of the royal family.
"However, she also wanted to make it clear that the arrangement can only work if they do not exploit their royal status and try to 'cash in' — that's why she wouldn't let them use the word 'royal' for their foundation," the insider explained.
Although she wants her grandson to be safe and happy, Queen Elizabeth's ultimate goal is to preserve the monarchy. "The Queen is protecting the institution, and she is also aware of the cost of security," the insider explained.
"That is something that still needs to be resolved. But Harry is also a much-loved grandson who she has always doted on. She made it very clear to him that he and Meghan are always able to come back if they change their minds, and she will welcome them with open arms."
Prince Harry and Meghan are expected to officially step down from their senior royal roles on March 31.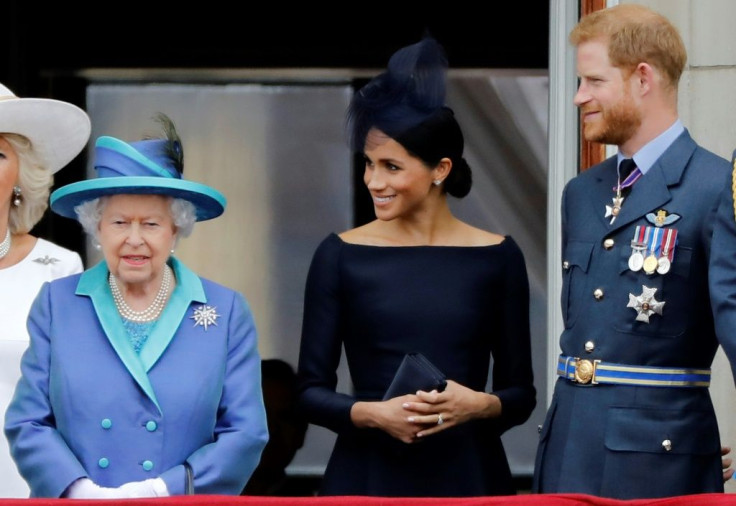 © Copyright IBTimes 2023. All rights reserved.