Race Relations On College Campuses: Black Pitzer Student Seeks Non-White Roommate As Controversy Ensues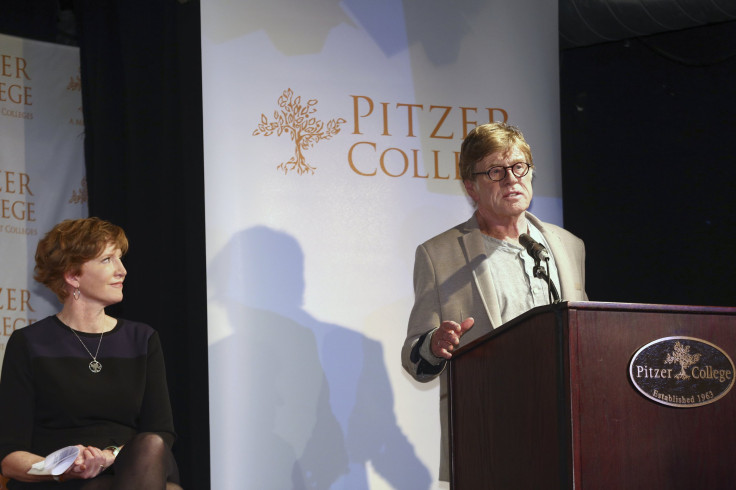 With race relations if the U.S. at the lowest point it's been over the past eight years, it should come as no surprise that trend includes college campuses. But that fact is under heightened scrutiny following a black college student in California using Facebook to seek a roommate who is not any race other than African-American.
The Pitzer College student's advertisement said in part that she refused to "live with any white folks," the Associated Press reported. The ad prompted the president of the school in Claremont, a suburb of Los Angeles, to respond in a very public way.
"The Facebook post and several subsequent comments are inconsistent with our Mission and values," Pitzer College President Melvin L. Oliver wrote in a statement published to the school's website. "Pitzer College's Mission is to create engaged, socially responsible citizens. We rely on Pitzer's core values, including intercultural understanding as well as Pitzer's community values of diversity, dialogue, inquiry and action to help us achieve this mission. We come together to live and work in a shared learning environment where every member is valued, respected, and entitled to dignity and honor.
The student ultimately got the kind of roommate she was looking for, according to the Washington Post, but the impact of the Facebook post — which has since been removed — still made ripples across the campus.
Race relations on college campuses have been under the national spotlight over the past few years, stemming from a number of incidents that have highlighted a racial divide between college students, especially black and white co-eds.
Just last year, the University of Missouri's main campus in Columbia erupted in protests surrounding the administration's response to a series of incidents that some students said were racist in nature. The protests culminated in the president's resignation. Early this year, the Sigma Alpha Epsilon fraternity determined its five of its national chapters have been reciting a racially charged chant since at least 2012. An investigation was prompted after a video surfaced of fraternity brothers at the University of Oklahoma gleefully chanting in part, "There will never be a n----- at SAE." At Yale University in New Haven, Connecticut,
Despite those two examples, which are among dozens of others, the majority of college presidents who participated in a national survey insisted that race relations on college campuses are in fine shape, FiveThirtyEight reported.
© Copyright IBTimes 2023. All rights reserved.
FOLLOW MORE IBT NEWS ON THE BELOW CHANNELS