Raquel Leviss Is Using Her Birth Name After Checking Out Of Mental Health Treatment Facility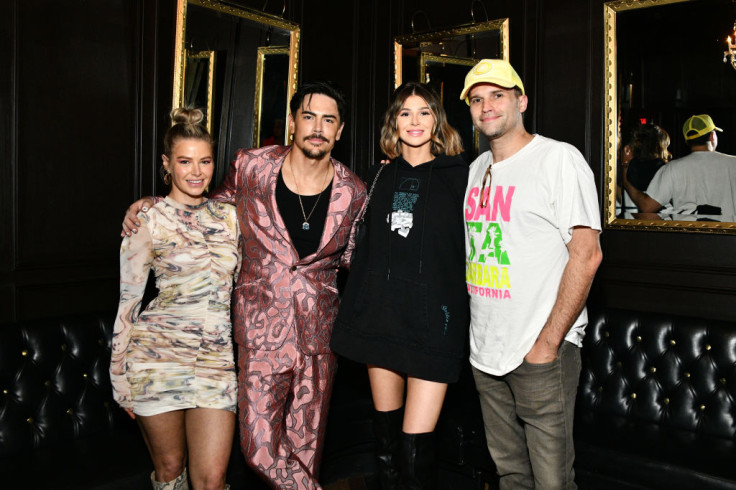 KEY POINTS
Raquel Leviss reportedly decided to go by her birth name "Rachel" after leaving the mental health facility
Leviss has been out of the facility for a week and is like a "totally different person," a report says
The "VPR" star is spending time with friends, and was reportedly uneasy about venturing out
Raquel Leviss has reportedly decided not to go by Raquel anymore in the wake of criticism from "Vanderpump Rules" co-stars and fans for her cheating scandal with Tom Sandoval.
According to Entertainment Tonight and People, the reality star, 28, decided to embrace her birth name "Rachel" after leaving the mental health treatment facility where she spent the last two months.
"After months of therapy, Rachel decided she wanted to go by her government name moving forward," an unnamed source told ET.
Leviss sought "mental health and trauma therapy" during her stay at The Meadows in Wickenburg, Arizona, according to ET and TMZ.
An unnamed source who had spent time with Leviss last week told TMZ that the Bravo star was "like a totally different person" after leaving the facility, where her bill reportedly reached $200,000.
After finishing her treatment and checking out of the facility, an unnamed source told ET that "Rachel is now spending time with people close to her."
Unnamed sources also confirmed to TMZ that Leviss has been out of the facility for a week and has been holed up in a friend's house. The reality star was reportedly uneasy about venturing out.
Leviss' future on "Vanderpump Rules" remains unclear. She "still hasn't signed on to film," even though the series has already started filming Season 11, ET's source claimed.
However, the insider added that Leviss' "team and Bravo are still trying to hammer out a deal."
An anonymous source told ET earlier this week that Leviss' mental health was "the most important thing to her and her family." They were reportedly aware that her return to the show would not be easy on her.
"She spent a lot of time working on her mental health at the facility and knows going back to the show and filming will be very stressful," the source added.
Leviss faced intense backlash after her and Sandoval's affair was exposed in March. Ariana Madix dumped Sandoval, her boyfriend of nine years, after she allegedly found a sexually explicit video of Leviss in his phone. Madix also reportedly learned that the two had been communicating inappropriately for months.
The former beauty pageant contestant reportedly reached out to Madix privately to apologize shortly after the news of the affair broke.
Leviss also released a statement publicly apologizing to Madix over the cheating scandal.
"I want to apologize for my actions and my choices foremost to Ariana, and to my friends and the fans so invested in our relationships. There is no excuse, I am not a victim and I must own my actions and I deeply regret hurting Ariana," Leviss began her statement.
Leviss said she had been speaking with a counselor about her "patterns of codependency and addiction to being and feeling loved." She also admitted to seeking "emotional validation through intimate connections that are not healthy."
"I am taking steps to understand my behavior and make healthier choices," she added.
In April, Leviss' rep confirmed that the reality star checked into a mental health treatment facility after filming for the "VPR" Season 10 reunion wrapped.
"Raquel and her family decided before the relationship was discovered that she would enter a voluntary facility for mental health counseling," her rep told ET at the time. "She was scheduled to go in pre-reunion but decided she wanted to finish her filming commitment. Bravo and production were aware and in support of her journey towards better mental health."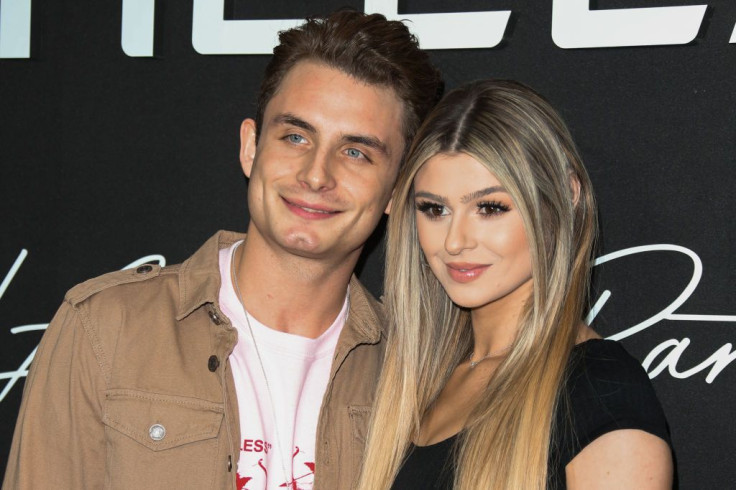 © Copyright IBTimes 2023. All rights reserved.