Rare Pictures, Artifacts of Titanic Exhibited Ahead of 100th Year of its Sinking (PHOTOS)
Old photographs, reconstructed suites, letters from victims and many original artifacts from the sunken Titanic are on display at Hans Christian Andersen Castle of Tivoli Gardens amusement park in Copenhagen.
Titanic - The Exhibition was opened to visitors in Denmark on April 10, 2011 and will run until Dec. 30.
This is the twenty sixth time Titanic exhibition is opened to the public since it was founded 35 years ago in Spain by Jesus Ferreiro. The exhibit has been displayed before in Spain, Berlin, London, Stockholm, Pamplona and more places.
The Danish exhibition at Tivoli offers audio-video presentations that "enhance the sense of presence during the final hours before the ship plunged to the bottom."
Moving stories of the survivors also form a part of the exhibit dedicated to the White Star Line's luxury liner Titanic carrying 2,223 passengers that sank in Atlantic Ocean after striking an iceberg on April 15, 1912.
As the year 2012 marks the 100th year of the sinking of "Unsinkable" ship, Tivoli has brought an exhibit with more than 200 original objects recovered from Titanic's shipwreck since its discovery in 1985.
Check out below some of the rare pictures of Titanic before it sank, the rescue work, the shipwreck and more put on show in Denmark.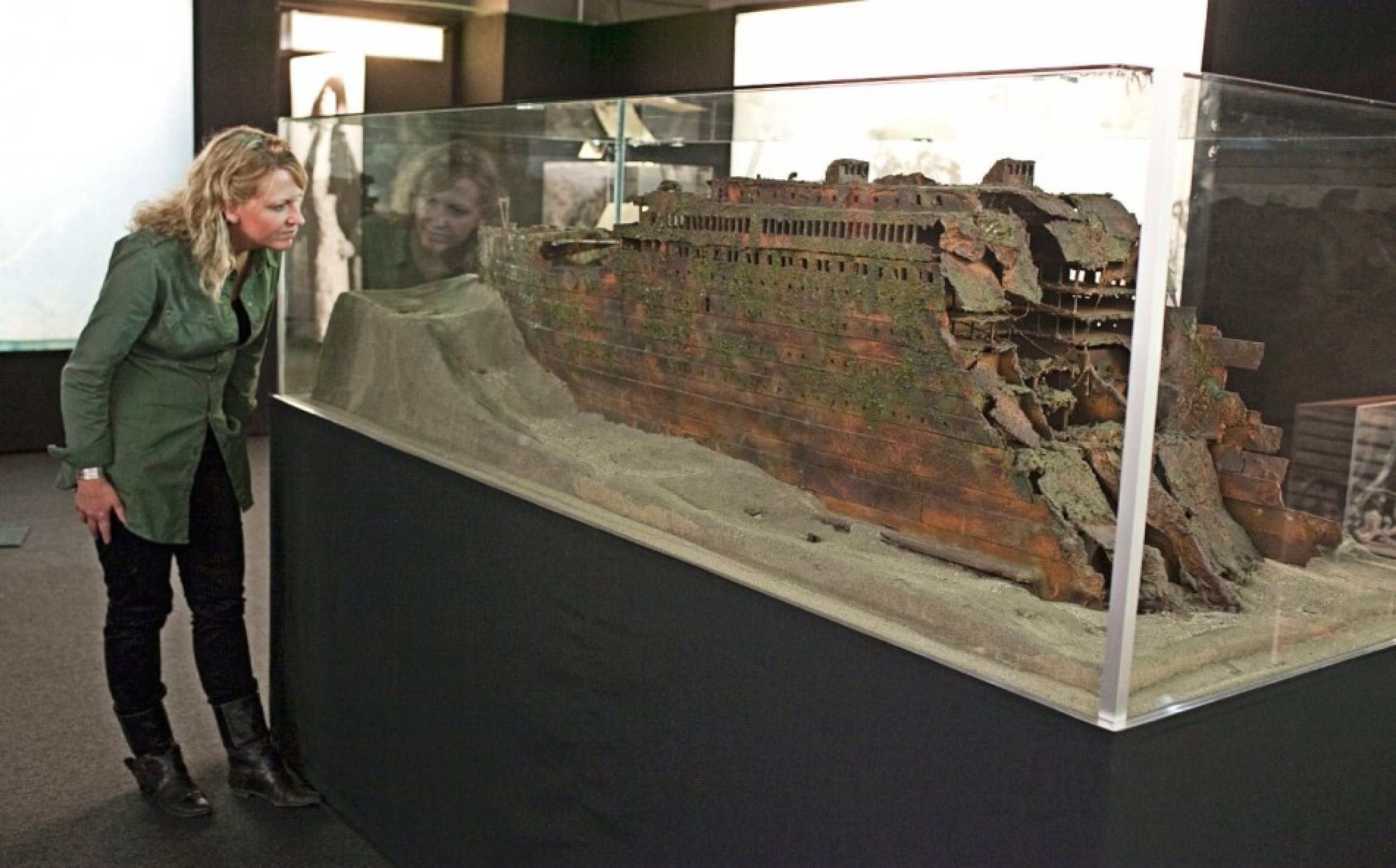 © Copyright IBTimes 2023. All rights reserved.