Reddit Moons Token Rallies For 2 Consecutive Days After New Crypto Exchange Listing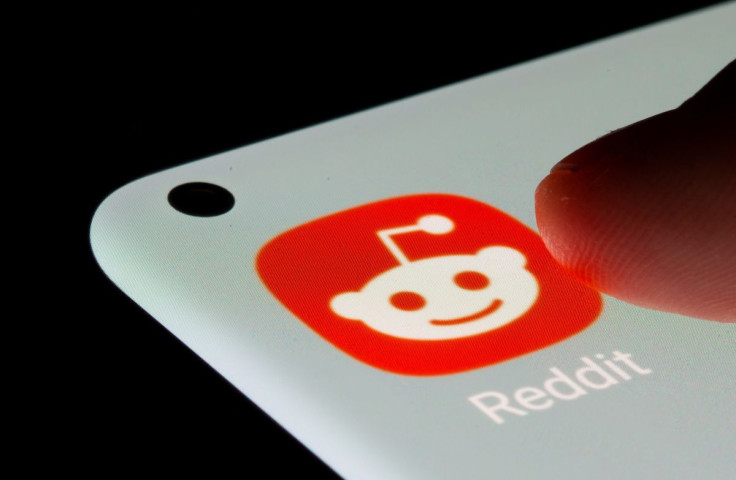 KEY POINTS
Reddit's Moons token saw a triple-digit jump Monday
The price rally started when rumors surfaced online that Reddit is changing its terms of service
Moons saw a 79.80% gain and continued to trade in the green zone at $0.5489 as of 3:56 a.m. ET on Wednesday
Moons (MOON), the native token of Reddit's r/CryptoCurrency community of more than 6.5 million users, recorded an impressive triple-digit gain this week, and its price continues to surge today as Singapore-based crypto exchange company Crypto.com listed the crypto asset on its platform.
Data from cryptocurrency aggregator CoinMarketCap revealed that Moons surged up to 141% and was trading at $0.41 Tuesday after it was listed on Crypto.com.
The token already saw a triple-digit jump of 200% Monday and traded from $0.09 to nearly $0.278 after rumors of its listing on the cryptocurrency exchange Kraken made rounds online.
Currently listed on SushiSwap, RCP Swap, Gate.io and MEXC, Moons token can be distributed as a reward to users for comments or posts in the subreddit r/Cryptocurrency.
The community can freely trade, tip, or send Moons for a wide range of purposes, with the option of storing it on Reddit's Vault, its very own Ethereum-based wallet.
The surprising surge in the price of Moons started over the weekend when a trending post in the r/Cryptocurrency subreddit shared that the platform's terms and conditions have already changed, and now it allows trading of verified virtual goods and Reddit's community points, which fueled speculations that the platform might be on its way to fully embrace Web3 tokens.
The chatter about changes in Reddit's terms of service was further echoed by CoinGecko's CTO and COO Bobby Ong who said that he too was surprised at the price of the tokens skyrocketing. He said that it could be due to "some interesting changes to Reddit TOS. Web2 centralized virtual goods like Coins & Awards are going away while Web3 Community Points can now be traded."
"Both tokens increased at the speculation of the changes coming at Reddit. No one knows exactly what is happening but Reddit deprecating Web2 Coins & Awards while allowing trading of their Web3 CPs could be something to monitor in the coming months," Ong tweeted.
"Unlike the previous TOS where trading Points were prohibited," the new terms and conditions of Reddit allow users to "earn, claim, purchase, sell, or give certain virtual avatars, goods, currencies, or items that can be cryptographically verified," according to the unofficial account for r/Cryptocurrency MOONs on Twitter.
"Clear separation between Virtual Goods (web2) and Verified Virtual Goods (web3)," the account added, before noting that "Coins and Awards to be canceled soon."
MOON saw a 79.80% gain and continued to trade in the green zone at $0.5489, with its trading volume up by 397.58% at $5.67 million, based on the latest data from CoinMarketCap.
© Copyright IBTimes 2023. All rights reserved.