Rep. Greg Pence, Brother Of Vice President, In Hot Water Over Racist Items Sold At His Antiques Mall
Rep. Greg Pence, R-Ind., the older brother of Vice President and former Indiana Gov. Mike Pence, is in hot water for allowing the sale of racist items at an antiques mall he co-owns with his wife. The items depict African American stereotypes from the Civil War and Jim Crow eras, and were found among the many items for sale at Pence's Exit 76 Antique Mall in Edinburgh, Indiana.
The presence of these items was most recently highlighted by Jeannine Lee Lake, a Democratic challenging Pence for his 6th Congressional District seat. Customers began complaining about the items in 2008.
"It made me want to cry," Lake, one of the three black candidates running for federal positions in Indiana, said.
Pence and his wife, Denise, rent lots at the mall to numerous merchants, who have more than 4 million items for sale. In addition to these intensely problematic artifacts, these merchants have sold things like vintage clothing, classic records, baseball cards, dining sets and other Civil War items.
Pence has, in response to the uproar, attempted to distance himself from the mall. A spokesperson for the representative told the Muncie (Indiana) Star Press he is not actively involved in the management of the business.
Lake called on Pence to see that the items are removed to avoid exposing a new generation to age-old stereotypes. Most of the items were determined to be recreations of such items but priced as authentic.
Pence, through his Pence Group LLC, owns both the Edinburgh mall and another in Bloomington. The former location offers roughly 600 lots for merchants and collects both a $189 a month fee and 7-19% commissions on all sales.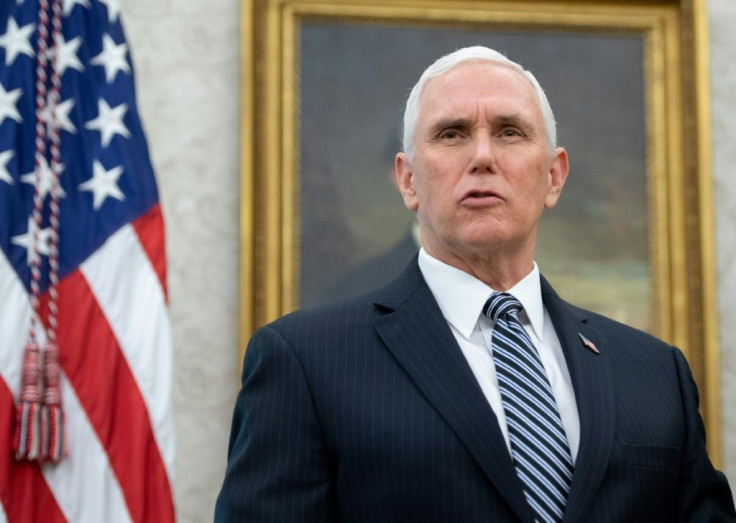 © Copyright IBTimes 2023. All rights reserved.