Repairing 'Damaged' Immigration Would Change Lives, Tops Joe Biden's List
Regions of the U.S. most affected by President-elect Joe Biden's immigration-reform plans are greeting his expected announcement on Inauguration Day with cautious hope.
Abril Gallardo, a spokesman for Living United for Change in Arizona, told Phoenix's CBS5 that she is optimistic about Biden's plans for a comprehensive action plan.
"But it would also be naïve to be extremely optimistic," she added.
After years of false starts and delayed action, immigration-reform advocates have grown accustomed to frustration, but Gallardo, the daughter of undocumented immigrants, is hopeful that this time the promise of real change will sustain political winds.
"I know that in order for this to happen, we need to continue to advocate and put pressure on the Biden administration and also to members of Congress," Gallardo said.
A highlight of Biden's plan is an eight-year path to citizenship for some 11 million people living in the U.S. illegally if they meet certain requirements.
The comprehensive reform plan is in stark contrast to the hardline approach taken by President Trump.
Biden's proposal is far-reaching, but it sways from the political formula for immigration reform by not calling for enhanced border security, which could create challenges in a narrowly divided Congress. Still, if Biden's ideas catch fire, it could mean lasting relief for children of undocumented immigrants who would be eligible to receive green cards under the embattled Deferred Action for Childhood Arrivals.
DACA recipient Jose Patino, who illegally crossed the border from Mexico to Arizona in the mid-1990s, told CBS5 that if he were to get a green card, the new reality of legal residence would be life-changing in ways that many take for granted.
"It would mean the world," he said. "I remember when I got my driver's license. That was like the best thing ever. If I get my citizenship, I think I will feel similar to when I got my driver's license, but a little bit higher."
Domingo Garcia, president of United Latin American Citizens, with membership offices in Texas, said Biden's plan would be "transformative for millions of new Americans."
Although many of Biden's proposals will be vigorously debated in Congress, some of his ideas can go into action with the stroke of a pen, including placing a moratorium on new deportations, extending some protections for DACA recipients, ending Trump's immigration restrictions on Muslim-majority countries and halting any construction on a border wall.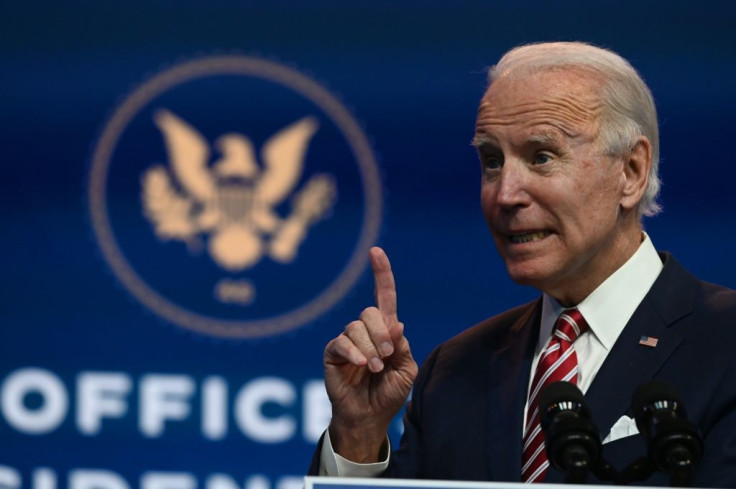 © Copyright IBTimes 2023. All rights reserved.
FOLLOW MORE IBT NEWS ON THE BELOW CHANNELS