Respect For Parents Day 2022: 10 Quotes To Honor Moms And Dads
Respect For Parents Day is marked annually on Aug. 1 to appreciate and honor the selfless love of parents toward their children.
The day was first commemorated by Marilyn Dalrymple from Lancaster, California, with an intention to "recognize the leadership roles parents have and to reinstate the respect for parents that was evident in the past," according to National Today.
Respect For Parents Day was officially established in the United States in 1994, with the efforts of then-President Bill Clinton.
Here are some quotes, courtesy Holidaapy, to express gratitude towards parents:
1. "We never know the love of the parent for the child till we become parents." ― Henry Ward Beecher
2. "One of the greatest titles in the world is parent, and one of the biggest blessings in the world is to have parents to call mom and dad." ― Jim DeMint
3. "A parent's love is whole, no matter how many times divided." ― Robert Breault
4. "When you become a parent, you leave a lot of things behind and refocus, maybe on how simple life really is and what few things there really are to worry about. And everything else can go by the wayside." ― Chris Cornell
5. "The best way to give advice to your children is to find out what they want and then advise them to do it." ― Harry S. Truman
6. "One of the most important gifts a parent can give a child is the gift of accepting that child's uniqueness." ― Fred Rogers
7. "Every home is a university and the parents are the teachers." — Mahatma Gandhi
8. "Behind every young child who believes in himself is a parent who believed first." — Matthew Jacobson
9. "I got a lot of support from my parents. That's the one thing I always appreciated. They didn't tell me I was being stupid; they told me I was being funny." — Jim Carrey
10. "Parents are the ultimate role models for children. Every word, movement, and action has an effect. No other person or outside force has a greater influence on a child than the parent." — Bob Keeshan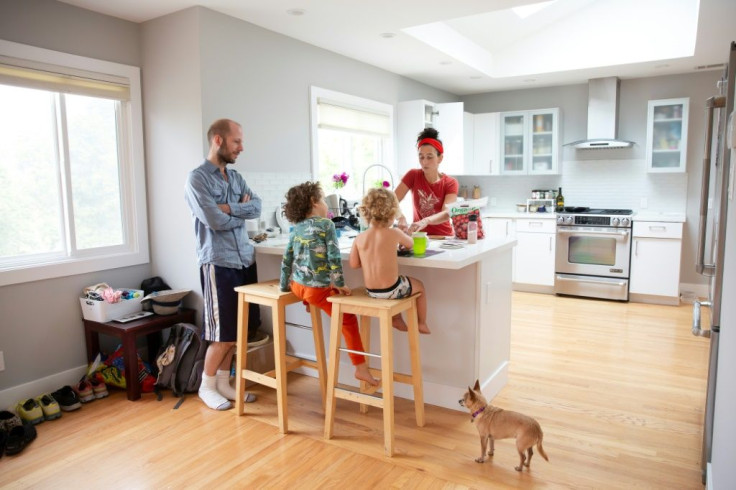 © Copyright IBTimes 2023. All rights reserved.